Everyone is constantly looking for ways to ensure the safety of their employees, their clientele, and the general public in air-conditioned spaces that may otherwise act as a COVID-19 breeding ground.
With research showing that the virus can stay present in the air for prolonged periods of time, air purifiers have become a necessity.
One company offers an air purifier that has been scientifically proven to effectively neutralize the coronavirus.
AtmosAir is a state-of-the-art air purification system that uses oppositely charged ions which attach to the virus, specifically the proteins on its surface.
"As a result, hydroxyl is formed, which then reverts the virus' hydrogen back to water. What happens is this new watery state creates a hole in the virus. In this state, the virus can no longer infect, spread, or reproduce," Ananta Industries, Inc., the exclusive Philippine distributor of AtmosAir said in a statement.
Tests performed by the Texas-based Microchem Laboratory confirmed that the presence of coronavirus was reduced by up to 99.92 percent within 30 minutes of exposure to AtmosAir's bi-polar ion technology. The testing replicated realistic conditions, exposing the virus to the concentration of ions within the range of what would be present in an occupied building.
"It is probably one of the most effective means of sanitizing or disinfecting the air in a continuous fashion," said Dr. Philip Tierno Jr., professor of microbiology and pathology at the New York University School of Medicine.
Now more than 7,500 properties across the globe are already utilizing AtmosAir's air purifying systems. These include establishments like the Empire State Building, Google, JLL, Hilton, Marriott, and the Los Angeles International Airport.
"We look forward to collaborating with various companies, property owners, and government agencies to ensure that the indoor air in their respective establishments is as clean and as safe as can be," said Michael Dargani, CEO of Ananta Industries, Inc., the exclusive Philippine distributor of AtmosAir.
Meanwhile for the bathroom, another company likewise offers a bidet that helps keep the bathroom and its users clean. Kohler Co. trumpets its Luxe Hygiene Spray, designed with an intuitive flow control for better pressure regardless of the home's water pressure.
"The handle is positioned further from the spray face and air induction ensures full area coverage while keeping the hands dry. The sleek product comes in an antibacterial metal body with an ergonomic design featuring a longer body for greater reach and flexibility. As this spray gives more control to the user, the powerful tool cleans with only half the effort," Kohler said in a statement.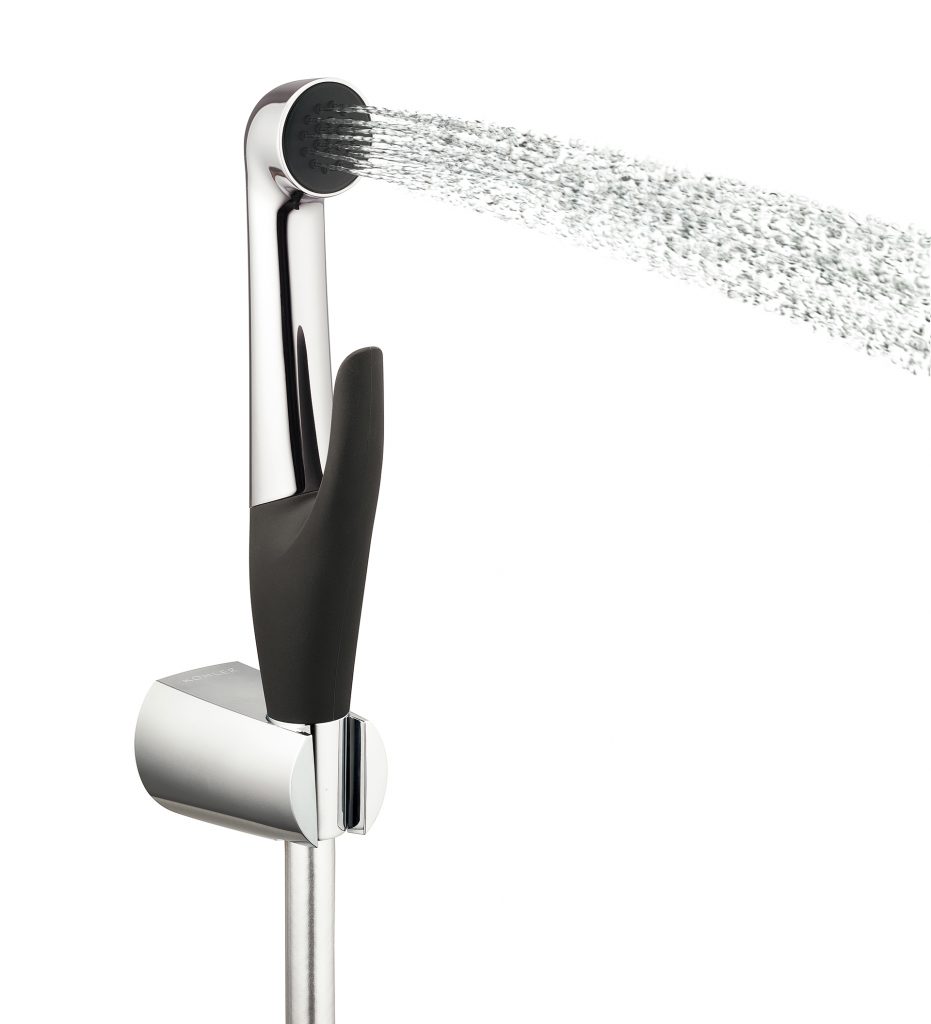 Installed next to the toilet seat for easy access, the handheld bidet sprayer makes cleaning simple yet effective. Using a spray type also requires only minimal effort as it can be used with just one hand. While some Filipinos prefer the usual tabo, Kohler said it's also good to have bidets in their homes and residences for greater hygiene.