What to do when you're lonely and bored? When there is a reason to celebrate, like a birthday, work achievement, or finishing a book? Maybe you just miss certain people and are longing for some form of connection? In the time of COVID-19, what we do is gather a few friends and throw a Zoom party from the comforts of our home!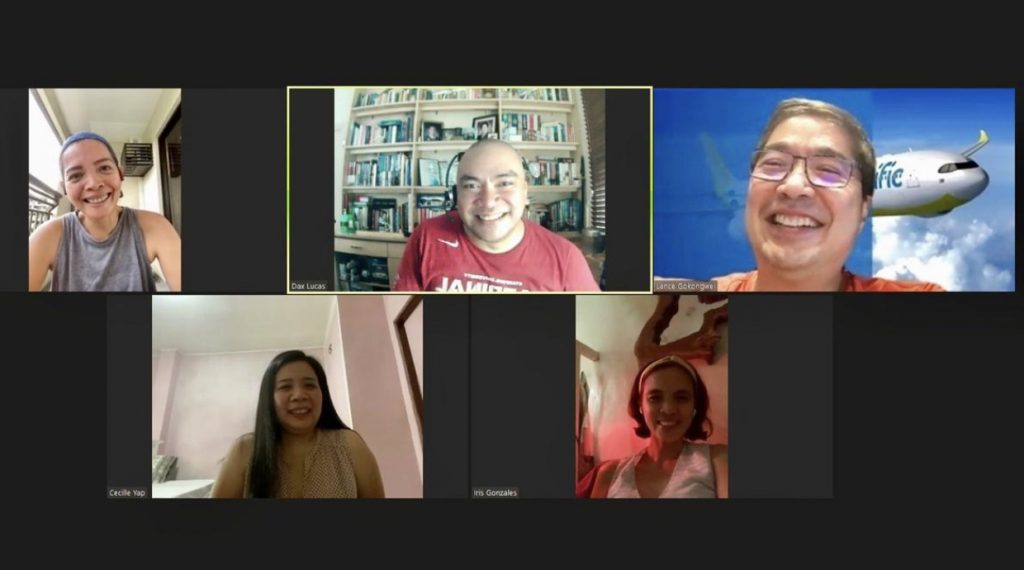 Here are some ideas from the internet, guaranteed to make your virtual gatherings more fun and memorable.
Set a theme
People love to dress up and, to be quite honest, our best outfits have been gathering dust in dark closets for too long. You can have people make an appearance wearing formal attires, or maybe throw a gown and champagne party with your girl friends — unleash your creativity in coming up with unique themes.
Host a reading party
If you and your friends love books, you can have a reading party where each participant reads a story (or a poem, or an excerpt from a longer material) aloud to each other. A free-flowing discussion could follow the reading.
Have a cooking (eating) party
A popular online contest is to have the participants cook various dishes using common ingredients. Perhaps they could also "share" a special dish that they have prepared by talking about the recipe and describing the taste. A variation could be a virtual sharing of food finds from the online marketplace.
Throw a Powerpoint party
Another popular idea is to share/present a Powerpoint slide show on something you are enthusiastic about. It could be about celebrity gossip, gardening, Koreanovelas, video games you love to play, breakup stories, shows you have recently seen, and so on.
Do things together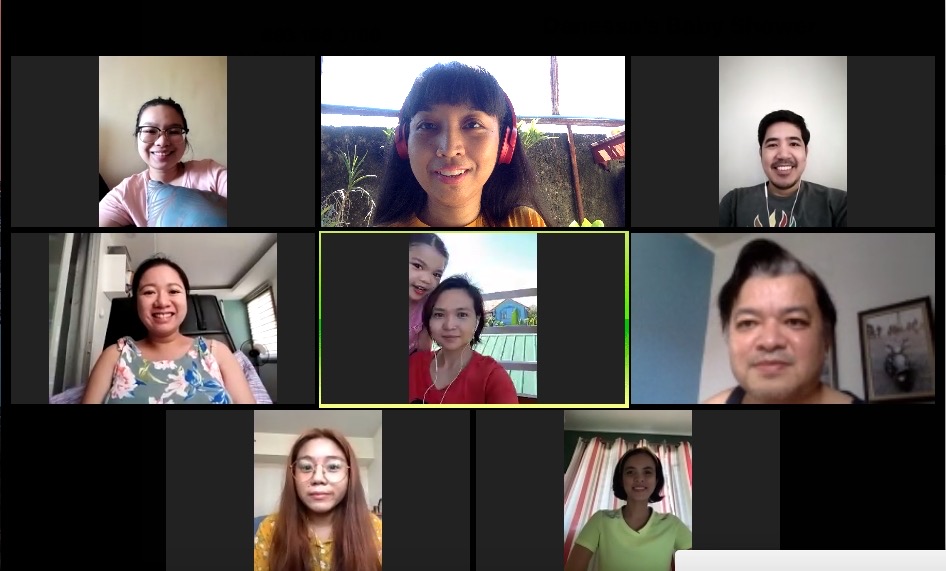 Instead of just chatting, some people like to do things together with their friends online. Examples are working on craft projects, meditating together, watching Netflix together, knitting or crocheting, doing group yoga, dancing together (which is really less embarrassing when everyone's doing it), and so on.
Play games
Choose from the traditional games like pictionary (possible with Zoom's whiteboard feature), charades, scavenger hunts, poker, board games, Pinoy Henyo, and other games that can be translated onto the Zoom platform. Ask everyone to prepare their favorite drinks before playing and you're on for a night of good fun.