Art is for everybody. – Keith Haring, New York graffiti artist and social activist
Art and culture have always been associated with the elite. For many Filipinos, they would visualize the brutalist architecture of the Cultural Center of the Philippines and its massive chandeliers with guests dressed to the nines.
Outside the Imeldific structures, art exists in many forms and venues. The late Carlos Celdran organized the Manila Biennale and transformed tour guiding into performance art. The elusive British street artist Bansky turned his secret works into political statements. In the local scene, artists thrive and strive for recognition.
Hidden in Diliman
Unknown to many, hidden somewhere in Old Balara, Diliman is the Erehwon Center for the Arts. It is located inside Villa Beatriz Subdivision which is across Diliman Doctors Hospital on Commonwealth Avenue in Quezon City.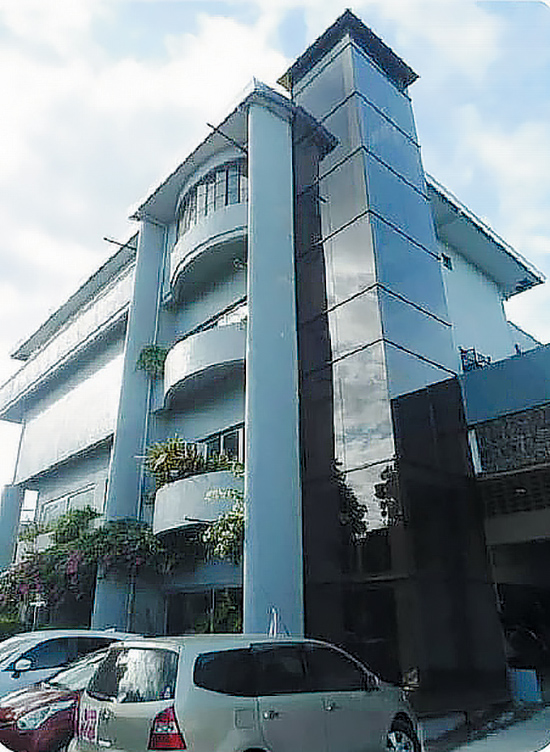 I learned about Erehwon through a co-teacher, Arlene, who became an artist after her mentoring days. I was, at first, attracted to the Friday night shows which featured the late Heber Bartolome, Mike Hanopol, and jazz artists. I was told it was Heber's last performance before he passed on. On my first visit, I was fortunate to watch a performance by an opera group.
Four-storey building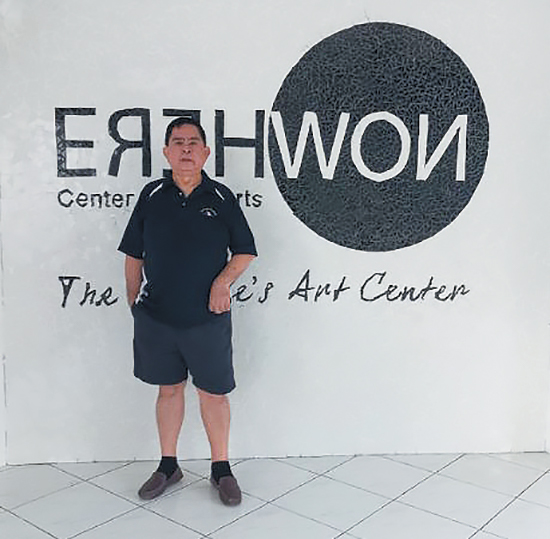 Initially, I thought Erehwon was an antique shop. I was surprised to see a four-storey building in a middle-class subdivision. When I got to talk to its chairman and chief executive Rafael Rivera Benitez, I learned that it had nothing to do with the defunct Erehwon bookstore in Ermita. Benitez was just a regular customer. The building was actually used in a baking business which Benitez closed down. Ten years ago, he was approached by a group of artists which included Manny Garibay, June Dalisay and Egay Talusan Fernandez. They convinced him to convert the building into an arts center. Throughout the years, Erehwon has expanded its program which started with visual arts and branched out to performing arts, music, publication and film. It has evolved into a creative community center with the objectives of advocacy, education, and outreach.
Facilities
Erehwon has facilities for events, performances, exhibits, rehearsal spaces and film production sets. It has three permanent galleries which feature works of Filipino masters including massive murals such as "Tagaligtas 44" which honors the 44 SAF policemen/soldiers who died in Mamasapano, Maguindanao.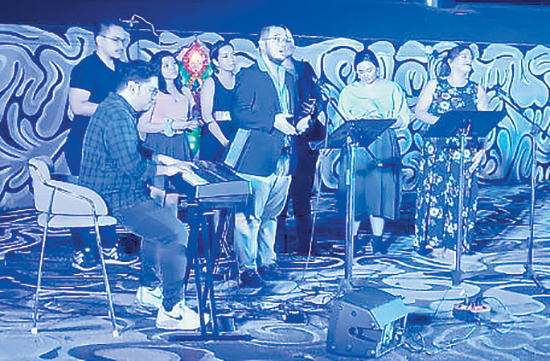 A gallery contains memorabilia honoring National Artist Nick Joaquin and bronze busts and statues of renowned Filipino artists. There are rehearsal studios for dance and music groups. Erehwon has its own homegrown Youth Rondalla, Folk dancers and Jazz orchestra. It also curates exhibits and accepts commissioned works. In its quest for greater appreciation of the arts and recognition of artists, the center has an Artist Residency program. Situated outside the four-storey building but within the compound is the Erehwon Atelier which is a two-level exhibit space. Erehwon still maintains commercial printing services which has produced coffee table books on portrait artists, social realists and San Pedro City.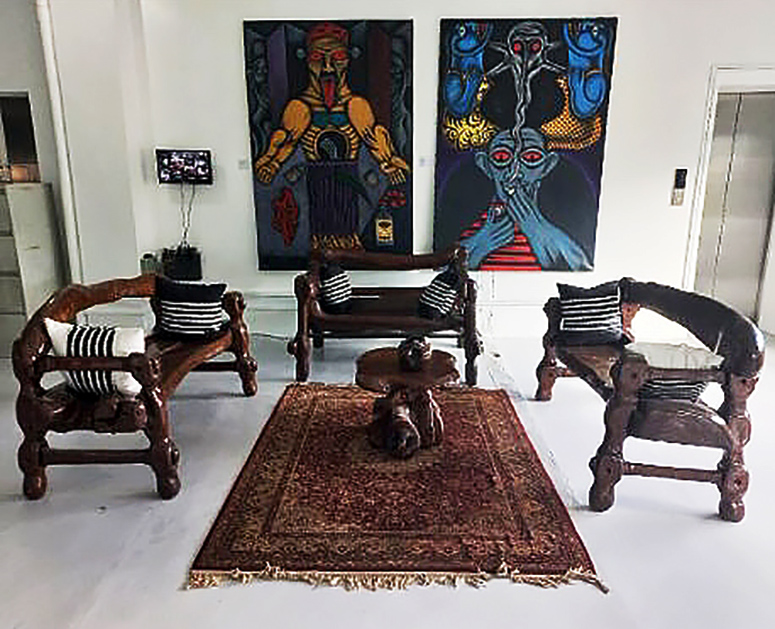 Bayan-bayanan (July 15-17)
At present, Erehwon is deep in preparation for the staging of Bayan-bayanan of Bienvenido Noriega Jr. and "Amon Banwa sa Dagat," an adaptation of Thorton Wilder's Pulitzer prize-winning "Our Town." Both will be directed by distinguished director/playwright/filmmaker, and professor Anton Juan, who is also the chief cultural consultant of Erehwon. It will be shown at the Cultural Center's Main Theater on July 15 to 17, 2022.
Rafael Rivera Benitez has come a long way from political activist to entrepreneur to culture and arts advocate. He has survived many challenges including two strokes. In Erehwon's second decade of existence, he is constantly reminded by the late Behn Cervantes who gave three Cs as guidelines in running Erehwon: Convergence for artists; Collaboration with other artists; and Camaraderie among artists. With these guidelines in mind, Erehwon takes inspiration from Behn Cervantes as it moves forward to its second decade. As Salvador Dali has said, "A true artist is not one who is inspired, but one who inspires others."
Location:
Erehwon Center for the Arts
No. 1 Don Francisco Street, Villa Beatriz Subdivision, Old Balara, Quezon City
Email: [email protected]
* * *
JP Ordoña (Manilakad) leads Manilakad Walks in Intramuros, Binondo, Quiapo and more. In between, he writes, climbs, dives and more. Let him guide you to several walking destinations in Manila. Manilakad (JP Ordoña) can be reached on Facebook Messenger or through text at 0916-3597888.