Way back, while walking around San Pablo, I asked a bystander how to get to the seven lakes of San Pablo. He gave me a bewildered look and said he only knew one. Years later, I finally "saw" the seven lakes when I went to the summit of one of the peaks of Mt. Banahaw in a three-day mountaineering expedition.
Fast forward to 2020, I was with a team of writers, bloggers, and adventurers who wanted to go to Banahaw and spend the night in a mountain resort called Bangkong Kahoy. The seven lakes were supposed to be a "side trip" but ended up as a major part of our weekend trip which included Pahiyas in Lucban.
The seven lakes are actually low-profile volcanic craters called maars, formed by eruptions resulting from ground water coming into contact with hot magma below the earth's surface. Eventually, these craters got filled with water. The serenity and tranquility of these lakes belie their volcanic origin.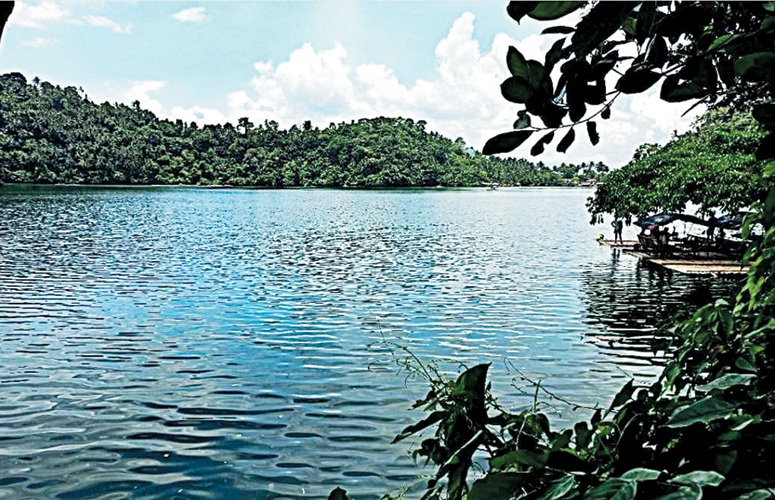 Our first stop was Yambo Lake which we reached via a narrow road. It is eight hectares bigger than its twin lake, Lake Pandin, and half of Pandin's depth. We rented a raft which was navigated by two boys by just pulling a long rope. There was no need to paddle because the long ropes were attached to the other end of the lake. We had fun taking our photos on top of a protruding rock. We swung from a tree like kids while seated on rubber tires. A short hike up and we were able to see Lake Pandin, the most popular among the seven lakes. It is the smallest but the second deepest. At Lake Pandin, lady paddlers await you to take you across the lake.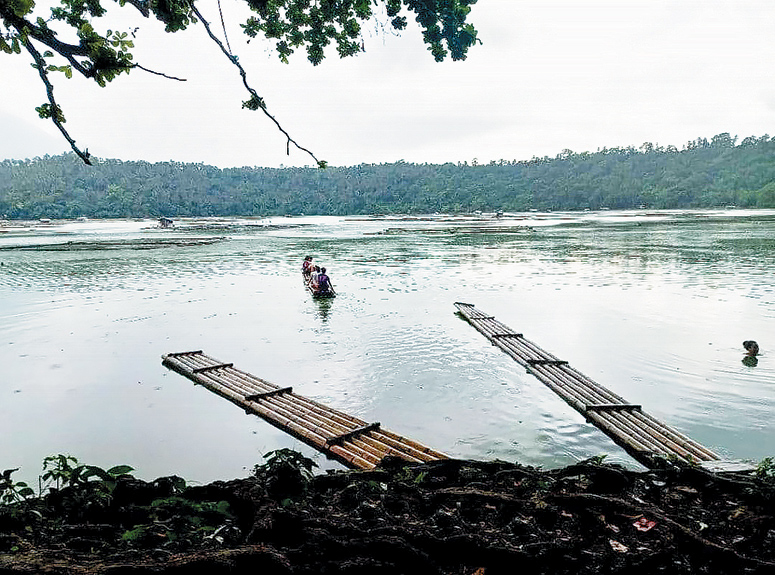 After our rafting adventure in Yambo, we made a short stop at Nagcarlan Underground Cemetery then proceeded to Calibato Lake which is the deepest lake in Laguna. With a maximum depth of 152 feet, it is even deeper than Laguna de Bay.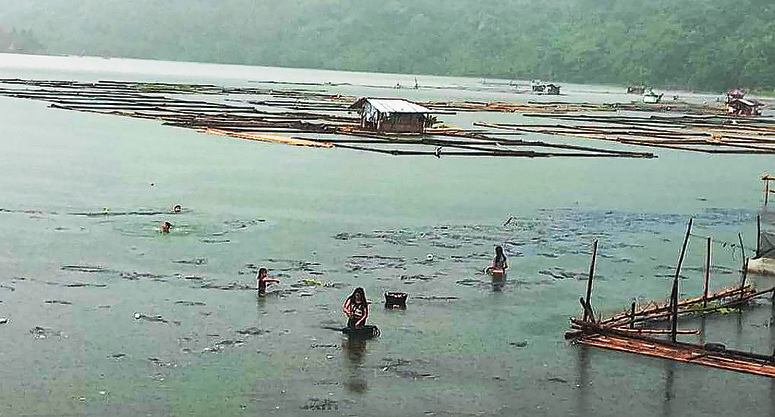 A longer ride brought us to Palakpakin Lake which is the shallowest of the seven lakes at an average of only eight meters. It was so shallow that we saw locals washing their clothes while just wading across the lake. Some children jumped off a bridge for some showtime.
The next lake was Mohicap, one of the most picturesque among the lakes. You need to take 105 steps going down to the lake. It is well worth it as it is home to many birds. The caretaker also told us that there was a cave near the lake. This lake is worth coming back to.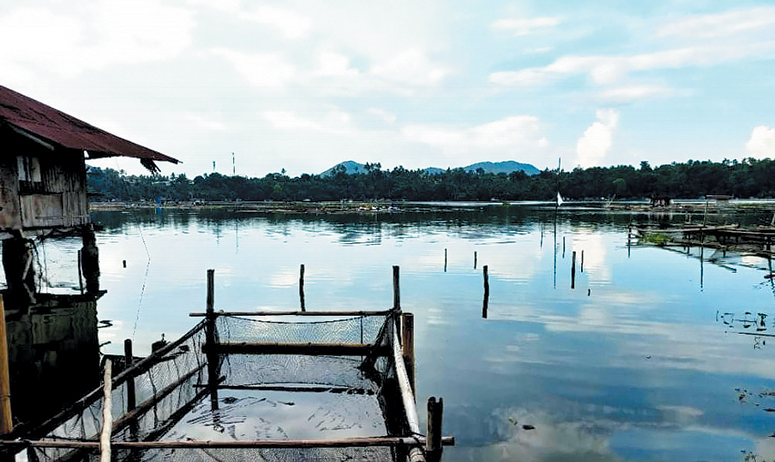 The second to the last lake was Bunot Lake which is located in Barangay Concepcion. It is about 2.2 kilometers from the city proper with a surface area of 38.16 hectares with a depth of 23 meters.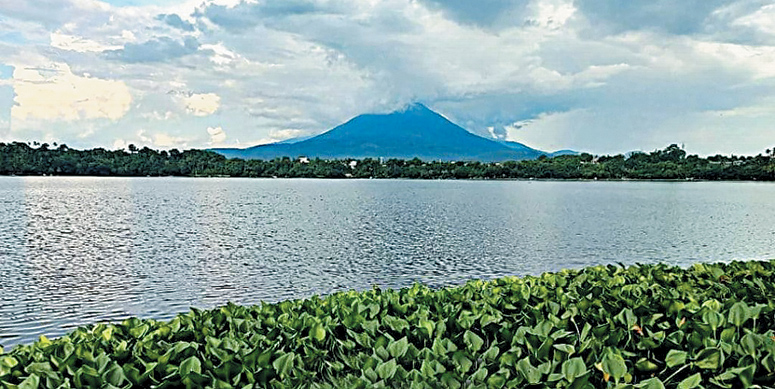 Save the best for last, Sampaloc Lake is the most accessible since it is inside the city proper and right behind the city hall. It is the largest of the seven lakes at 99.21 hectares. It is probably the most beautiful lake promenade in the country. Food stalls and restaurants are scattered around the lake. Fish pens have been cleared or moved to give the lakeside visitor a better view of Mt. Cristobal in the background with Mt. Banahaw's silhouette showing up unnoticed.
After experiencing the seven lakes, I need not ask some random guy how to get to the seven lakes because together with my travel buddies, I have crossed out the seven lakes from my bucket list.
* * *
JP Ordoña (Manilakad) leads Manilakad Walks in Intramuros, Binondo, Quiapo and more. In between, he writes, climbs, dives and more. Let him guide you to several walking destinations in Manila. Manilakad (JP Ordoña) can be reached on Facebook Messenger or through text at 0916-3597888.