A Cubao walking tour is not common but for the three batches of participants I have guided, they were surprised to see places hidden in plain sight. Gateway Mall may be a foodie or movie destination or just a walk through between the MRT and the LRT stations but not many Cubao denizens know that there's a topiary at the rooftop.
Topiary is the art of clipping shrubs or trees into ornamental shapes. I remember seeing a topiary of elephants, camels and birds. With a 7-11 convenience store nearby, this outdoor area is a safe place during the pandemic.
A mall museum
On our way to the lift, we were up for another surprise — a museum! This is the Gateway Gallery which promotes Philippine art, culture and history. Its inaugural exhibition, Sining Saysay: Philippine History in Art, is a project of the University of the Philippines, the U.P. Alumni and Araneta City. During our visit, we saw an artwork by National Artist Imao. Entrance is free.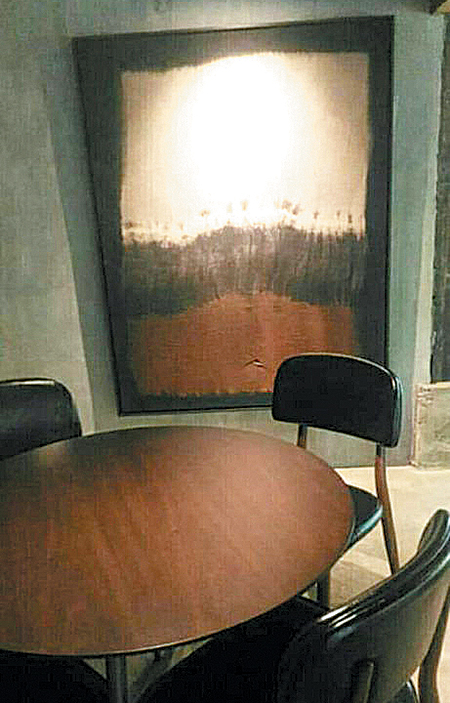 Several years ago, the Araneta owners decided to revitalize their Cubao development. I hardly remember the short-lived Gaisano during the transition period to a new Araneta City. ShopWise was a welcome addition. When LRT-2 was built, the Aranetas built the Gateway Mall which became the conduit to the MRT. Meanwhile, thrift shops (ukay-ukay) and Japan surplus stores sprouted like mushrooms. The flower shops are still around and so are the "paluto" stalls at the Farmers' Wet Market where once upon a time, the late great Anthony Bourdain sampled some "pinakbet."
From the MRT station, you can exit to Aurora Boulevard via the LRT-2 walkway. This is where you can take the wildest jeepney rides with blaring rock music to Marikina and Antipolo. The streets are named after Ivy League schools such as Harvard, Yale and the now popular Oxford.
At Cambridge St., you will find students in navy-inspired uniforms of Stella Maris which has been around since 1955. The usual fast food stores abound but I was told that the original ice cream store, which was Jollibee's precursor, started in this area.
Boutique cinema
On a residential street at St. Mary is a gem of a place called Sine Pop. It is a five-minute walk from LRT-2 passing by Nice Hotel and a queue of tricycles. Its Facebook page highlighted: Big Screen, Old House, Bamboo.
Big screen
It is aptly described as a boutique cinema. Unlike the other micro cinemas, Sine Pop has a seven-meter big screen with 48 seats. This movie house was purposely built to promote Lav Diaz's Norte, Hangganan ng Kasaysayan. This four-hour movie, based on Dostoevsky's "Crime and Punishment," premiered at the Cannes and is among Top 10 films of 2013 of Sight and Sound Magazine and Pulitzer Prize-winning critic Wesley Morris's Top Film of 2014.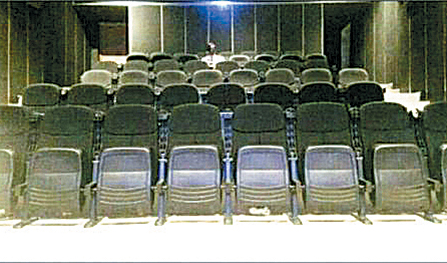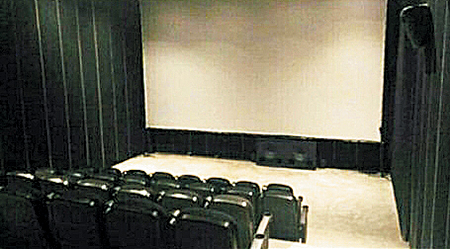 At present, Tao Po, Mae Paner's monologue against extrajudicial killings, is being shown together with Recto, a documentary about the late photojournalist Recto Mercene, known as the other man who shot Ninoy, because he photographed the lifeless Ninoy Aquino and Rolando Galman at the airport tarmac.
Old house
The house was built by Sotero Pasion Eugenio in a 600-square meter lot in 1948. It was sold in 2017 with the original plan of demolishing the old house. Later on, modern structure was integrated with the old house resulting in a sort of post war industrial zen look with a minimalist aesthetic.
The owner trusted Justin Guiab, a fresh U.P. Architecture graduate at the time, who was inspired by Berghain, a very exclusive techno club inside an imposing building in Berlin.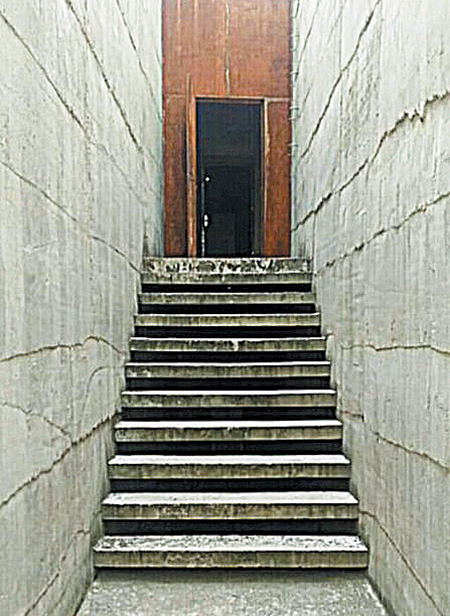 What impressed me is the simple building philosophy of sourcing materials from your neighborhood hardware store, even junk from the old house. At the cinema, black cloth from t-shirts was used to cover some parts of the wall. The front door handles were broken pieces from the old house. Even the paintings matched the almost monochromatic theme of the house, two of which are tie-dye cloth from South Africa. Sine Pop could have been a coffee shop and art gallery but the business model is still evolving.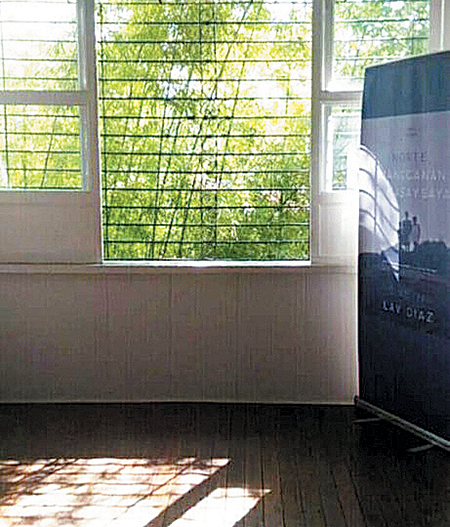 Bamboo
To soften the effect of thick, tall distressed gray walls, a bamboo garden surrounds the house. Thin pole bamboos from Guiguinto, Bulacan are uniformly spaced with adobe stones beneath. In one corner is a statue of Mama Mary from the House of Precast, famous for collaborating with Italian sculptor Francesco Monti. Mood lighting is all over the place. Cinephiles, designers, heritage advocates and artists will surely bask in this environment.
Let the unseen Cubao be seen.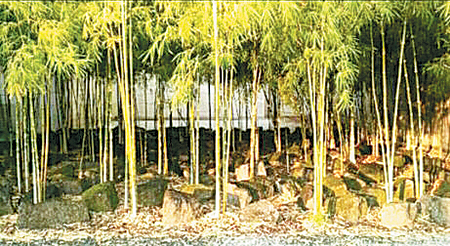 Practicalities : Sine Pop is at 14-16 St. Mary Street, Cubao. Coming from Aurora Blvd., it is right after Nice Hotel. St.Mary is the second street from EDSA. Sine Pop has parking for four to five cars.
* * *
JP Ordoña (Manilakad) leads Manilakad Walks in Intramuros, Binondo, Quiapo and more. In between, he writes, climbs, dives and more. Let him guide you to several walking destinations in Manila. Manilakad (JP Ordoña can be reached on Facebook Messenger or through text at 0916-3597888.