Imagery of Old Manila, with its bustling commercial centers, imposing structures, and genteel way of life has always been captivating for local and foreign tourists who travel to the parts of the city that still have remnants of the past.
However, commercialization and, frankly, years of neglect, have taken its toll on the city which continues to thrive and thrum with activity, but at the cost of the loss of historical structures to make way for modernization.  For Manila Day, we celebrate this rich history that is now being restored and revitalized through key programs under the office of Mayor Francisco Moreno Domagoso, Mayor Isko or even "Yorme" to his constituents. Under his administration, he promises that "all remaining heritages must be protected."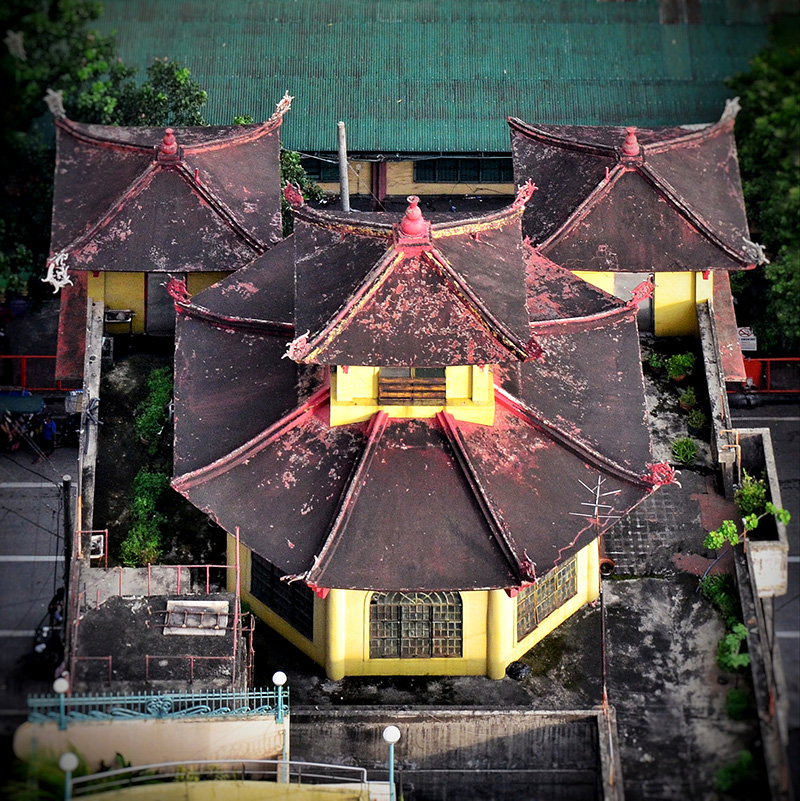 When he assumed office in 2019, he promised to save, preserve, and protect things that reminded us of our past and he has since walked the talk. Among the projects that they have undertaken were the beautification of the Jones Bridge in Quiapo, the street lights in Baseco Park, and the new "hidden park" at Liwasang Bonifacio to frame the historic Post Office Building. He is now working to avoid the same "photo bomber" issue of Rizal Park with the historic San Sebastian Church. Art enthusiasts are now awaiting the reopening of the Metropolitan Theater, which was delayed due to the pandemic.
He also places importance on public art and recently inaugurated installations that double as bike racks in Liwasang Bonifacio in the shape of a Tabak, Maya bird racks at Liwasang Bonifacio, Alon or wave-inspired sculptures at Manila Bay, and racks in the form of kalesas at Plaza Roma in front of the Manila Cathedral. For this, the city government partnered with Allianz PNB.  He also installed Capiz lanterns to light up the city for the past two Christmases.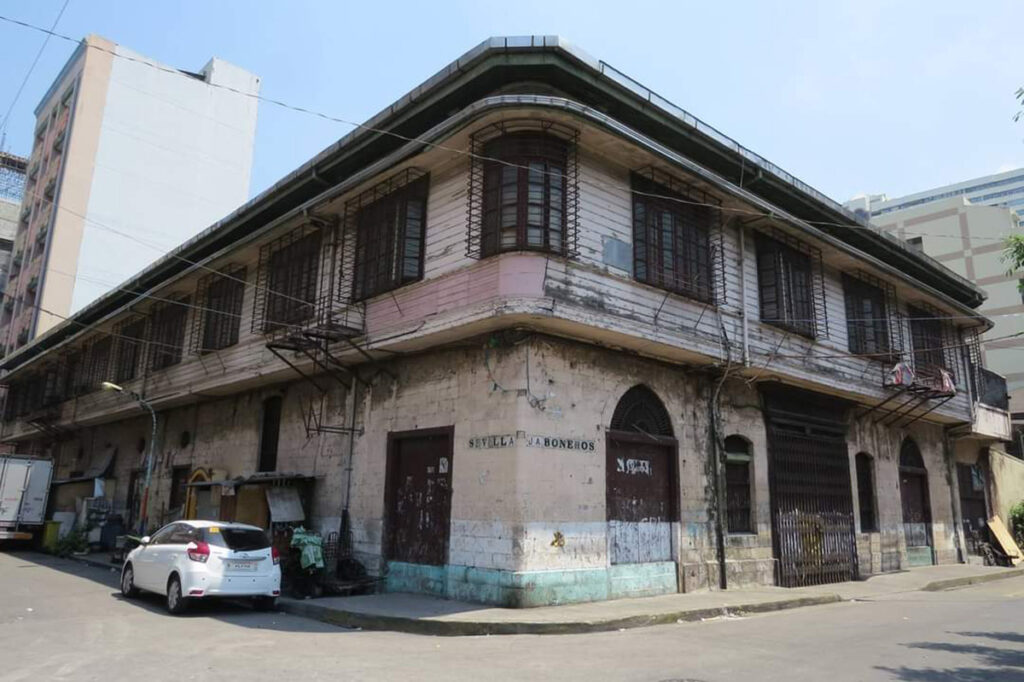 A district to recover
With all the developments that are happening with regard to restoration, what's in store for other Old Manila sites, such as San Nicolas, which is called "Binondo's Forgotten Twin Sister" First, a refresher course on the district: San Nicolas was founded in 1598 by the Dominican Order. While it is now populated by warehouses, the district used to have the largest concentration of 19th century houses in Manila. San Nicolas, whose previous iterations include the barrios of Baybay and Longos, was home to artisans and craftsmen for centuries. If one looks closely enough, remnants of their handiwork can still be visible today.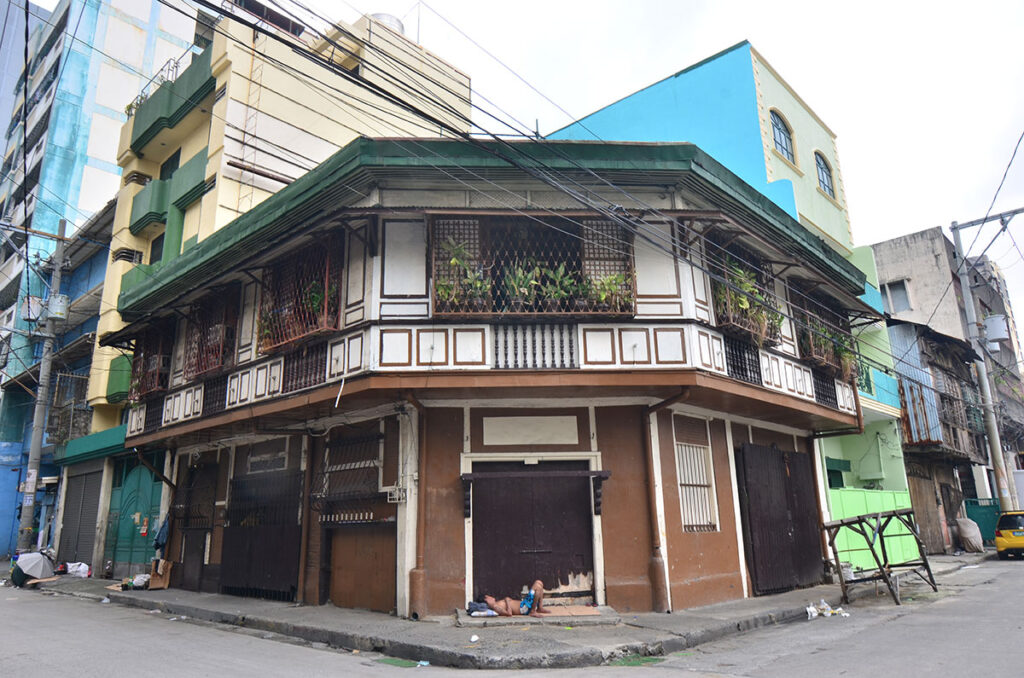 Rache Go, who offers tours of the district that she grew up in and loves, says that any historical personalities have either resided, stepped foot on, or established business in San Nicolas, such as General Antonio Luna, Rizal's mother Doña Teodora Alonzo, Don Hilario Sunico, and Dr. Isidoro de Santos. The headquarters of the Katipunan was actually situated at the corner of Elcano Street and Recto Avenue. Its Pansiteria de Macanista de Buen was mentioned in Dr. Jose Rizal's El Filibusterismo.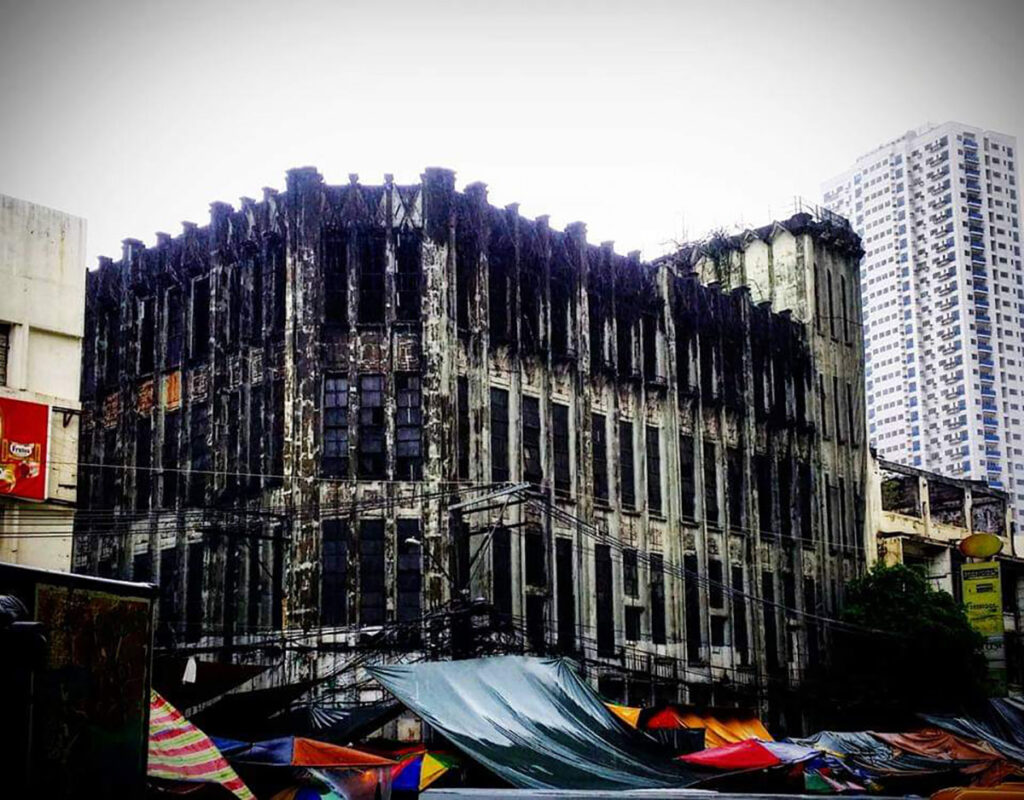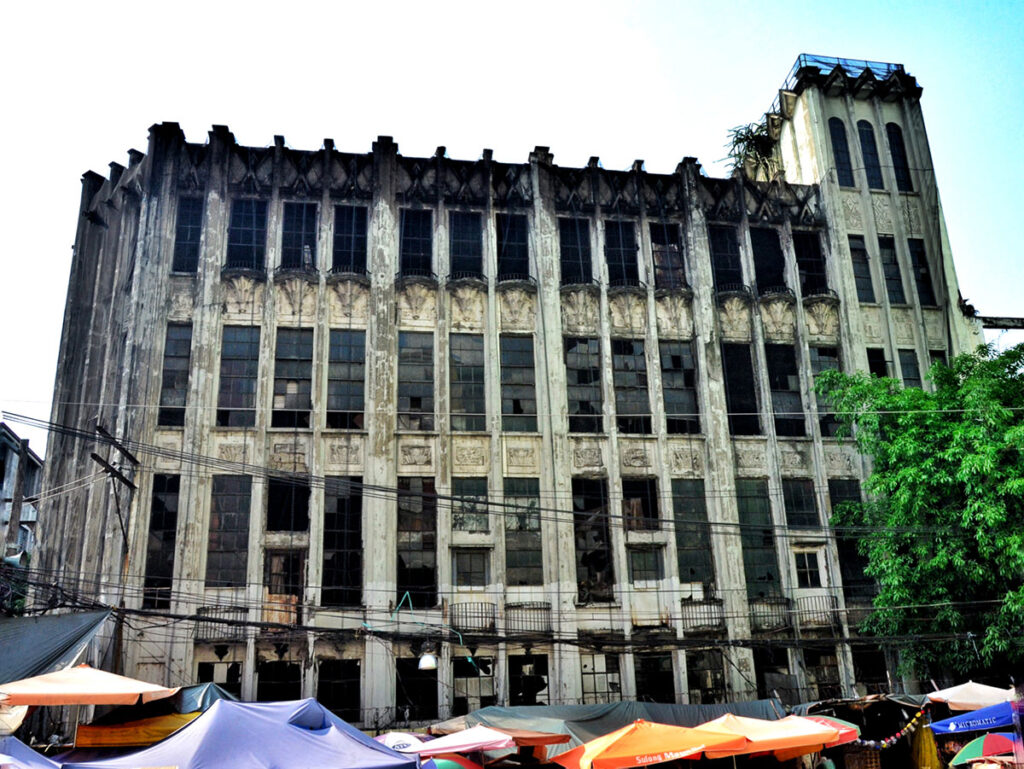 Go says that San Nicolas is Binondo's twin sister. "Historically and geopolitically, the dynamics of Binondo and San Nicolas as districts are intertwined and inseparable. For one, a resident of San Nicolas would still write down as his address that he lives in Binondo, when he is well aware that his residence already sits in the jurisdiction of San Nicolas. Seemingly, the geographical boundaries of San Nicolas and Binondo are blurred to assert its symbiotic relationships." 
Vanishing history
To raise awareness about her hometown, Go co-founded a Chinese-Filipino Heritage Group called Chinoylife. "We thought of bringing the tour to our own members and eventually offered it outside of the group. We started doing annual free tours so it wouldn't interfere with our jobs during the pre-pandemic years in order to highlight the significance of the district in terms of its historic, cultural and architectural wealth, eventually we started accepting tours by appointment." Some people mistake the tour as just highlighting the Chinese Immigrants that settled in the area, and she clarifies, "The tour showcases the heritage of Chinese Immigrants, the Mestizos and the Natives in the district, after all… San Nicolas is cosmopolitan."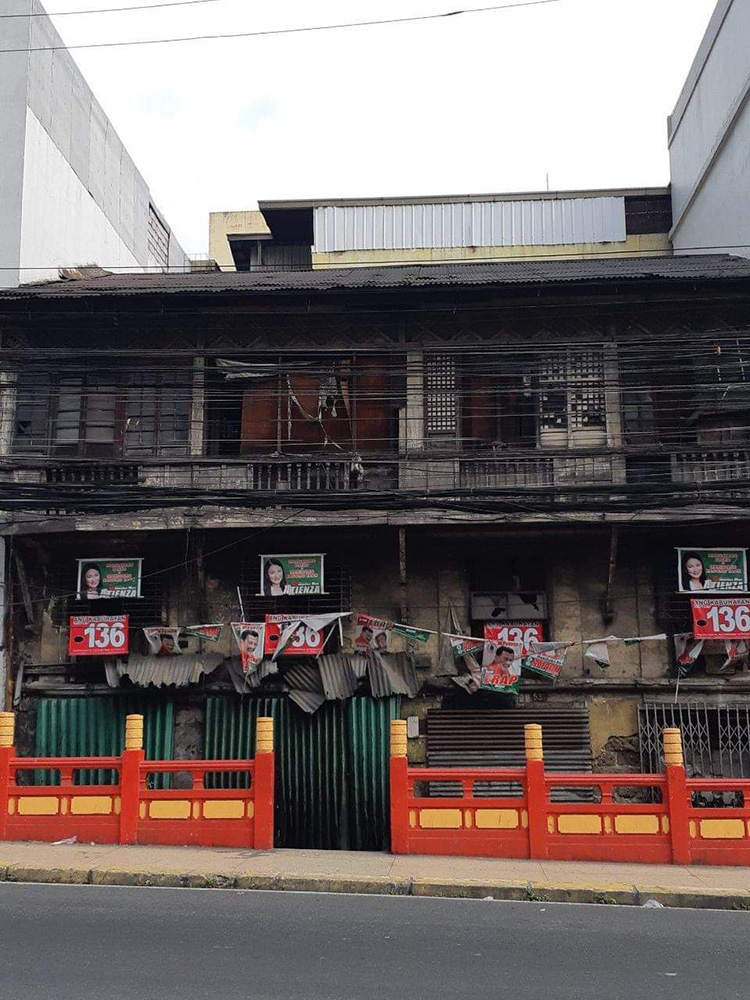 "We also like to emphasize that San Nicolas has more heritage structures than Binondo," she says. "We want to show people around our neighbourhood, so that for better or for worse in the future, we are able to share its interesting story at present. Significant landmarks we usually feature are the original Spanish colonial street signs found nowhere else in the city and even the country, the only remaining clay-tile-roofed structure in the city, Alcaiceria de San Fernando archaeological museum in Pedro Guevara Elementary school, the Ides O'Racca Building, the San Nicolas Fire Station, and the General Antonio Luna birthplace." There too, is the well where the Santo Cristo de Longos image was found, where legend has it, the mute Chinese worker who found the cross-less darkened figure in his water bucket was able to scream about his discovery, marking it as a miraculous icon.
The tours include details from their personal stories as residents from the area — stories from their neighborhood and from their elders who grew up in the district after the war. "The tour isn't just about crumbling structures, this also includes the lives of our ancestors, and how life was back then."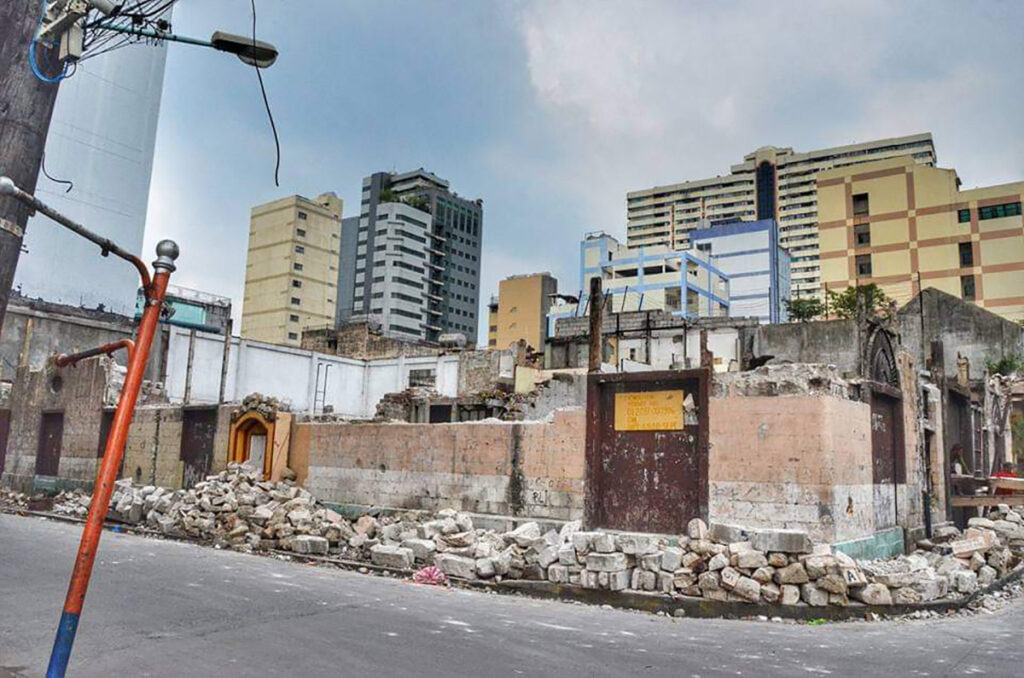 The character of San Nicolas nowadays feels utilitarian, she says. "The place is dotted with warehouses and condominiums, trucks rumble through the streets, kargadors crisscross the streets, hauling their cargo to Binondo and Divisoria. That's why some people call San Nicolas the Bodega of Binondo." She worked with illustrator and animator Kenny Tai for her AKIM (Ang Kwentong Inuwi Mo) to develop the San Nicolas character in her "Manila Girls" series of sketches and the latTer came up with a one-legged lady pulling a karitela laden with goods that could be found in the district such as walis, harina from the bodegas, fruits, and even a church bell that used to be made from the Sunico Foundry. "There is also a cat perched on the cargo. Because we have many cats," she adds.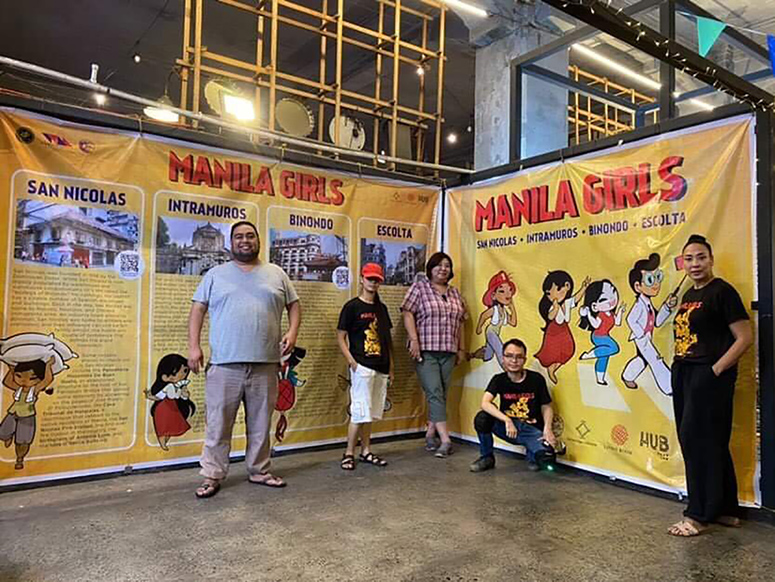 There's a sobering story as to why one of the character's legs is a balustrade. "This is to symbolize the fact that our heritage houses are being torn down piece by piece. A friend, who owns a hardware store in front of one of the old houses told me that the house loses one of its balustrades every time a truck parks in front of their property."
She is sad to note that the heritage structures are vanishing at an alarming rate. "We have witnessed throughout our advocacy that numerous unnamed accessoria structures all over the district, particularly along Madrid, Elcano, and Camba Streets are being torn down. One of the most prominent structures is the Casa Vizantina at the corner of Penarubia and Madrid Streets, which is now transferred to a heritage resort in Bataan. Other heritage structures dismantled piece by piece are the Yuhengco House in Sevilla corner Jaboneros Streets and, recently, the Sunico Foundry at Barcelona corner Jaboneros Streets."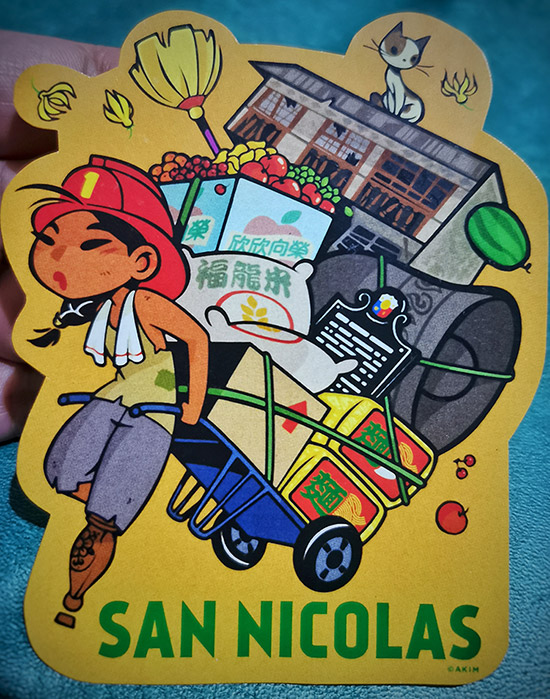 To preserve what is left, she calls for urgent action. "While we face the fact that we cannot anymore return its original prominence, whatever is left should still be conserved, reprogrammed, and developed in accordance with applicable heritage laws and with respect to its outstanding heritage value. Apart from the fact that it is supposed to be protected by existing cultural heritage laws, these structures are silent witnesses of a rather glorious past of the city which need to be remembered, documented, and protected as a means of stewardship for future generations. Each heritage structure speaks of individual significance, that when destroyed one by one, San Nicolas is being robbed of its very role in the making of the city and even nation-building." 
Bookings for virtual or physical San Nicolas tours can be coordinated on a by-appointment basis via Stephen Pamorada of The Heritage Collective or with Benjamin Canapi of Wander Manila. Go also answers inquiries through her facebook page Kaladkarindiaries.
For Manila Day, she is collaborating with AKIM, Wander Manila, The Heritage collective and The Living Room to launch virtual tours of four Old Manila districts at The Hub, which is located at the First United Building in Escolta, Manila.