"It's not time to make a change.
Just relax, take it easy.
You're still young, that's your fault.
There's so much you have to know."
"Father and Son" song by Cat Stevens/Yusuf
Folk rocker Cat Stevens originally wrote this song in the '70s about a boy who wanted to join the Russian Revolution against the wishes of his conservative farmer father. The song's original intention was not followed as it evolved into a broader context.
On a lighter note, we have fatherhood flicks like "Father of the Bride" with Steve Martin and other Dad movies by Chevy Chase. These movies can be viewed in tandem even while living apart. Another idea would be to gift your Dad with wine and have a virtual wine tasting. If your Dad happens to be a teetotaller, try virtual bingo instead!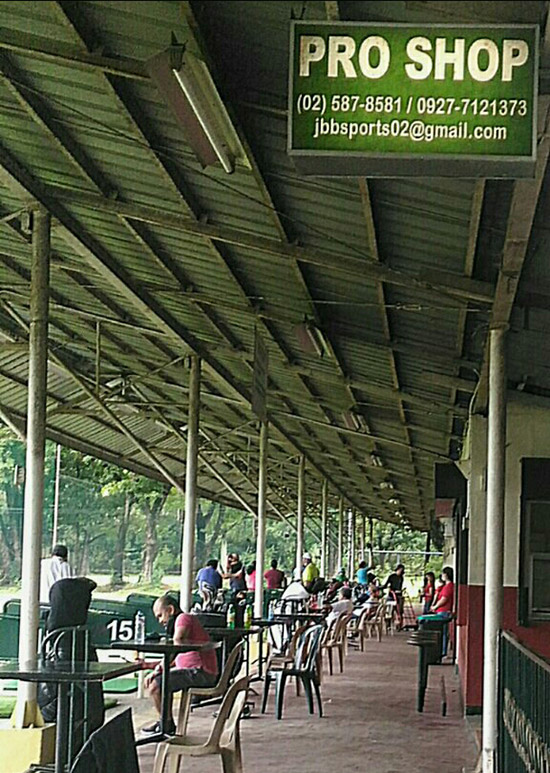 Origins
Father's Day was founded in 1910 in Washington by a daughter who was raised by a single father. It was meant to complement Mother's Day and honor fatherhood as well as the influence of fathers in society.
Rooftop and Revolving Restaurants
Bring your Dad literally sky high to Manila's several rooftop restaurants. The "The Peak" on the 60th floor of the Grand Hyatt Manila is reputedly the highest in the metro. At the Raffles in Makati, Mireio– which was named after a poem by Nobel French poet Frederic Mistral– attracts the sophisticated set.
The Sky Deck at Bayleaf in Intramuros offers a more casual vibe, however, it is closed when it rains because it is an alfresco dining area. But don't fret,since there's a covered restaurant down the stairs with a magnificent view of Intramuros, the golf course, Manila Bay, and Manila environs.
If rooftops are not enough, try a revolving restaurant at Eastwood called Seoul Sky 100.
Alfresco and Mall Eats
If vertigo affects your Dad, go alfresco. The best breakfast place is still Rustic Mornings in Marikina. The set-up has always been COVID-19-safe as you are several meters from the next diner.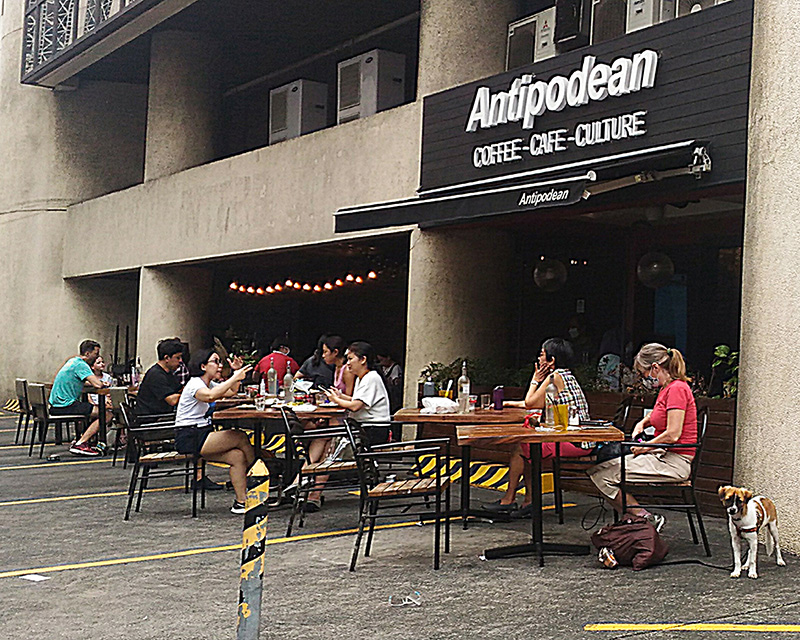 For your history buff father, dine at La Cathedral Cafe with a beautiful view of Manila Cathedral. At Rada, Legazpi Village, try Japanese-Peruvian cuisine at Nikkei Nama Bar. At the malls, many eateries have set up their tables alfresco. Araneta City restaurants in Cubao, even before the pandemic, have always had an outdoor arrangement. If you want to do an "Anthony Bourdain," have a "paluto" at Dampa in Farmers' Market.
Daddy Foodie
For your gourmet Dad, indulge him in All-You-Can-Eat dimsum at New World Makati Hotel or a Father's Day Special at Hilton Manila where he can have well marinated beef, fish, pork, and chicken in skewers at the poolside.
Staycation
For a more relaxing weekend, book Mom and Dad a stay at Okada Manila's plush suites, which include a 90-minute spa treatment. Other hotels offering staycations (as of May 2021) are Grand Hyatt in Taguig, Solaire in Parañaque, and Shangri-la Edsa in Mandaluyong. An alternative option would be the more cozy and private Airbnb accommodations.
Weekend Markets
The Sunday market at Sidcor has been a habit for many Quezon City residents. It's probably the biggest in Metro Manila, with its wide array of fresh produce, plants, food, and clothes. Weekend markets are best done with Mom and Dad.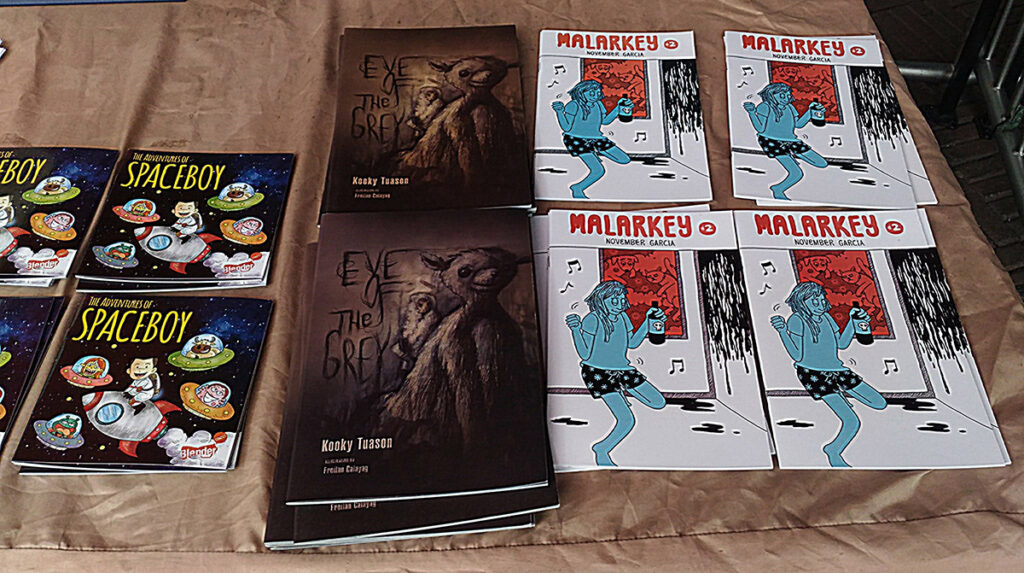 After lunch, head off to Centris where there are more stalls, which are open on Father's Day. One of the stalls is manned by Benjamin Canapi, a media practitioner who teaches Video Production in college. After meeting Carlos Celdran, he ventured into tour guiding but what is close to his heart is the creation of comics. Initially, he made one for his son (The Adventures of Spaceboy) but ended up printing and selling it. He and his comics buddies are super excited about "Trese," the first Pinoy comic turned anime by Netflix. Get a copy of "The Adventures of Spaceboy." Who knows, it could be a collectors' item.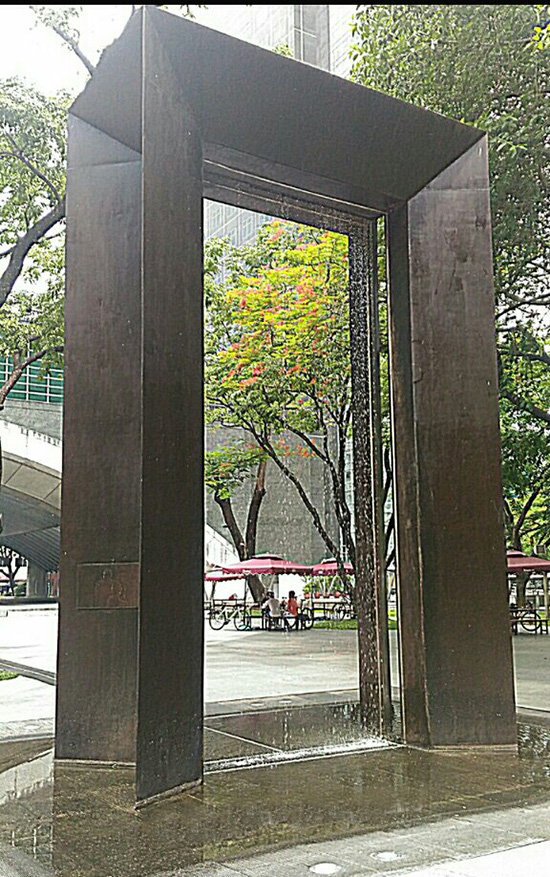 Another Quezon City favorite is the Quezon Memorial Circle. The museums are closed and playgrounds are devoid of children but the plant stores abound. Jog, bike, and eat in several stalls. Try halal food coupled with dalandan juice. For a greener park, go to Ninoy Aquino Parks and Wildlife.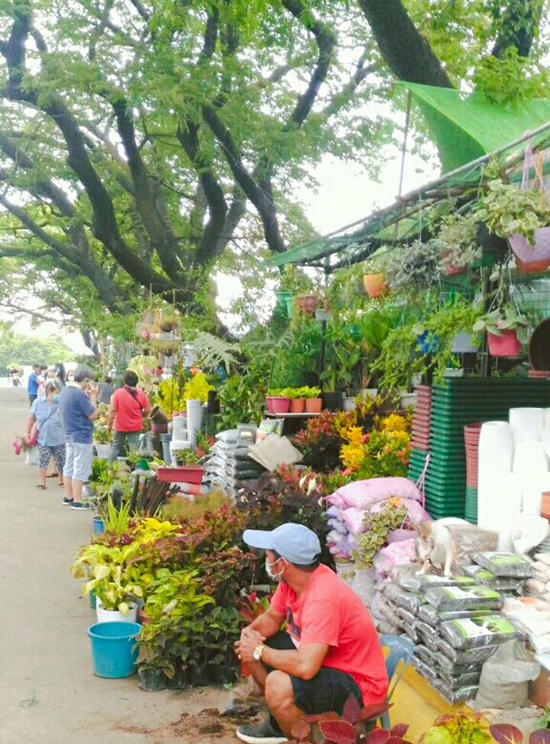 In Makati, the Legazpi Sunday Market is now found behind Corinthian Plaza. Buy international food such as Indonesian and head off to Ayala Triangle Gardens where there are benches with giant garden umbrellas. A few bikers and exercise buffs still go to this Makati oasis.
Soccer Dad
If there's a soccer mom, there's definitely a soccer dad. Swimming, snorkelling, biking, martial arts, and soccer are just a few sports that bond father and son or daughter or both. Learn a new sport by taking trial lessons in squash and rowing at the Manila Boat Club, the oldest sports club in Manila. For scuba diving lessons, contact Gordz Gojunco of Scuba Academy Manila. Join kayaking trips with Harvey Tapan.
With the triumphs of Filipinas in golf and tennis, maybe this is the time to take them seriously. Veterans Golf Club has a promo of P5,000 for non-members exclusive of caddy fee (P500) from June 15 to July 15. For beginners, there's always the Driving Range.
Simple Joys
Bonding need not be expensive. Get a haircut together, go to your favorite bookstore, visit his place of birth, go to mass or simply reminisce about your past vacations. What really matters are the togetherness and the expression of love with each other.
A child's first hero is his dad and there is no love on earth greater than that of father and child.
Happy Father's Day!
Note: Due to the pandemic, some establishments remain closed. Age restrictions and the usual protocols are still in order.
JP Ordoña (Manilakad) leads Manilakad Walks in Intramuros, Binondo, Quiapo and more. In between, he writes, climbs, dives and more. Let him guide you to several walking destinations in Manila. Manilakad (JP Ordoña) can be reached on Facebook Messenger or through text at 0916-3597888.