Hijos Tours and Mga Likha ni Inay (MLNI) joined the Philippine Culinary Heritage Movement (PCHM) in celebrating Filipino Food Month through a webinar titled Community Engagement through Heritage Interpretation and Microfinance via Facebook Live recently.
PCHM organized a series of online talks featuring experts on food cultivation and preservation in the country. "We are happy that with the programs and products we make, we get to tell those inspiring stories to a wider audience," president of Hijos Tours and MLNI Marilyn Manila said.
"True to the advocacy of PCHM, Hijos Tours and MLNI place the creations and products of hyperlocal communities into the spotlight. The communities our institution serves are full of worthwhile stories of food, culture, and heritage," added Manila on the participation of Hijos Tours and MLNI.
As the webinar's panelists, Kara Garilao, a heritage conservation expert, member of the Board of Directors and heritage consultant of Hijos Tours; Raffy Antes, deputy director of Hijos Tours; and Derwin Donado, deputy director of MLNI, discussed how creating meaningful tours and helping budding entrepreneurs and communities were essential in reaching CARD Mutually Reinforcing Institutions' (CARD MRI) goal of eradicating poverty in the Philippines.
Hijos Tours' Virtual Food Tour
Hijos Tours highlighted their Virtual Food Tour, one of the physical tours they transformed into a virtual tour as a response to the challenges faced by the tourism sector.
The Virtual Food Tour features discussions on the delicacies unique to the featured locale. To recreate the experience, a box with the necessary ingredients including an apron and a toque are sent ahead of time so participants can prepare. During the demonstration, participants can easily follow along the directions, giving the session an authentic experience.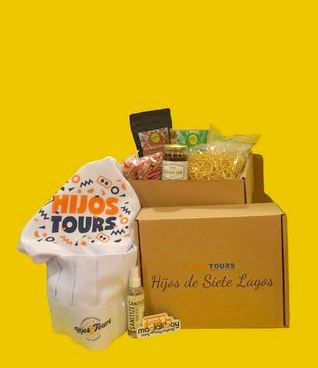 "As our clients purchase the Virtual Food Tour, they are not just enjoying and learning about food and history, they're also supporting the local communities by purchasing their goods," Antes explained. The Food Tour gives the local tourism a chance to recover from the pandemic while giving them a memorable tour experience as each product in the box is directly sourced from communities and microfinance clients that Hijos Tours and MLNI work with.
With the aim of giving meaningful tours, Hijos looks at the deeper meaning and significance of the heritage sites and its rich history. PCHM's Ige Ramos added, "We need microfinance and the heritage stories to involve hyperlocal communities in the national discourse of food and tourism. Immersing into the people's culture is more enriching; enriching not only for your life but also to the lives of the locals as well."
Garilao on what sets Hijos Tours apart in providing quality tours, "Our tours foster connections between the tourists and the sites we visit. Travelling need not be just about pleasure, but also about changing and growing." Understanding the culture and history of each site provides a deeper sense of belonging, pride, and community that makes the tour fulfilling.
MLNI's Helping Hand
During the online conference, MLNI cited that the collaborative efforts of their clients, the government, and the institution provided insight on how they can overcome the challenge and risk of the pandemic.
MLNI partnered with the CMDI, CARD MRI's educational institution, and the Department of Trade and Industry to provide their clients training on product preservation and processing. This helped their clients avoid product spoilage and create different kinds of products for business. MLNI also highlighted the stories behind the products they sell as this added more meaning and personality to the products.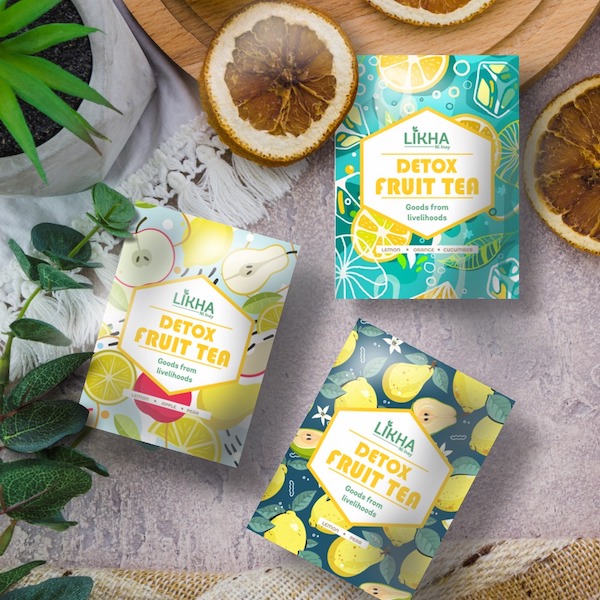 "Our clients' products are good in itself and their stories make it even better. We would like to serve as their platform and together with Hijos Tours, we would like to reach more communities to give meaningful tours and products that reflect CARD MRI's goal of poverty eradication," Donado said.
Connect with Hijos and Likha
Hijos Tours' Virtual Food Tour highlights the recipes of suman, ensaladang pako, and pancit kalabuko with most of the ingredients being freshly sourced from San Pablo City. MLNI's diverse line of products can also be purchased online through various platforms such as FoodPanda and BayaniMart.
Currently, Hijos Tours and MLNI support 30 communities or 400,000 individuals through their products. If you wish to support their advocacy in supporting local communities, visit their official Facebook Pages to avail their products and services. For a copy of the webinar, visit Filipino Food Month's Facebook page.