When one is literally (or figuratively) lost, they say, "you always find your way back by following the North Star."
My late Mama (Lola) and Tatay (Lolo), both from the Queen City of the South, arrived in Metro Manila in the early '90s. As they searched for greener pastures, their compass led them to one of the northernmost parts of the big metro, Valenzuela.
LOOKING BACK
Years back, there wasn't even Valenzuela. It was divided, torn, and unified before becoming the city that it is today. During the Spanish era, it was part of Bulacan, along with Novaliches. In 1621, it was called Polo after its separation from Meycauayan, Bulacan.
Polo was then divided during the Japanese occupation. The northern part was under the joint Filipino and American troops. The Japanese colonizers controlled the other side until they abandoned it in 1946.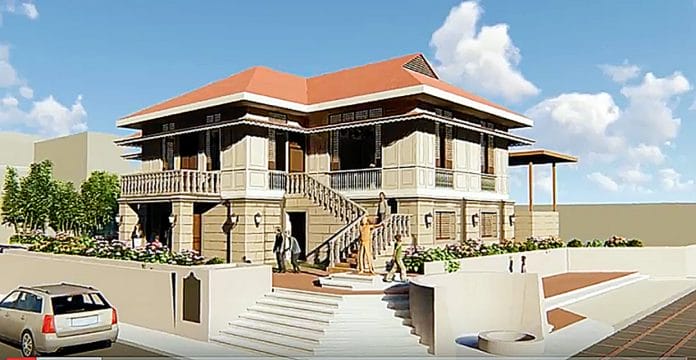 Modern history tells that in 1960, former President Carlos Garcia's Executive Order No. 401 divided Polo into two: Polo and Valenzuela. It was late president President Diosdado Macapagal who signed Executive Order No. 46, merging the once-divided Valenzuela and Polo.
The city bannered the name Valenzuela, after physician and Katipunero, Pio Valenzuela.
To date, one can travel back in time by visiting the city. Pio's residence is now a tourist spot in Barangay Pariancillo Villa. Other cultural landmarks such as the Arkong Bato, the memorial canon of the Battle of Malinta and Gen. Antonio Luna's former headquarters can still be seen today.
PRESENT DAY
Back to the present, where photos are either very vivid or intentionally sepia-filtered, a person unfamiliar with Valenzuela would think that it isn't a good place to start life.
For one, the once-agricultural area is now a highly-urbanized industrial center. On our roof deck, I'd see a few smoke-spewing factories. Heavy rains would mean floods. Then there's MacArthur Highway, one of the city's busiest roads. On a hectic day pre-pandemic, it would take me 30 minutes to an hour to reach my home from Monumento in Caloocan.
But when things began to quiet down during the pandemic, like many others, I began to see the beauty of the city I now call home. It's nothing like the entertainment districts in Parañaque and Pasay down south. It is not like the central business districts (CBDs) of Makati, Taguig, and Quezon City, too. It has a charm of its own.
From my viewpoint, it balances the exuberant energy of the CBDs and the laid-back vibe exuded elsewhere in the south.
For entertainment and health and wellness, we have Family Park and People's Park, and soon a Sport's Park, our own pockets of leisure and green spaces. Before the pandemic, my mom and her senior citizen friends would jog there in the morning or join free Zumba classes. On Friday evenings, they would gather in one of the parks' picnic tables or lay picnic blankets. They'd catch up, recall their younger years, and share stories about their retirement plans.
I rarely worry if my Mom isn't home before 9 p.m. And it isn't just because the collaborative online database Numbeo reported that the city's crime rate is somewhere between low and moderate. It's partly because police and barangay tanods are highly visible here day and night. And sure, my mom loves to text updates.
Early this year, the city also opened Tagalag Fishing Village, bounded by the bountiful Polo and Coloong rivers in Valenzuela and the Meycauayan River in Bulacan. I've seen families and friends come here to bond and watch the sunset and savor the simple joys of life without spending too much.
PROPERTY PRICES
The trend is that infrastructure projects — like Build Build Build's NLEX extension — will increase the land value of adjacent areas. In Brgy. Karuhatan, where one of the expressway's exit is, property buyers can buy a P29,000 per sqm lot, based on a listing on Lamudi.
For city hustlers and travel bugs like my family and I, proximity to North Luzon Expressway (NLEX) Harbor Link and the opening of its Segment 10 is a kiss goodbye to the traffic along MacArthur Highway.
Before the COVID struck, our family would attend the Mass at the National Shrine and Parish of the Divine Mercy in Bulacan. Afterwards, we'd each have paper bags of Marilao's famous puto and cotchinta with grated coconut. My father would sometimes ask the family for a road trip to Minor Basilica of Our Lady of the Rosary of Manaoag, easily accessible via NLEX and SCTEX.
Once all provincial bus terminals are relocated from EDSA and the Valenzuela Gateway Complex Terminal (VGCT) operations are further improved. Hopefully, traveling to-and-from the metro will become less stressful for us commuters.
With this infrastructure development nearby, going to my office in Manila and lifestyle malls like SM North EDSA and TriNoma in Quezon City is now less stressful — especially if tollway RFIDs are working. If we want to stay within the vicinity, we have tons of hole-in-the-walls restaurants, local cafes and milk tea shops.
If we want to go further north, say Pangasinan, Pampanga, La Union or Baguio, as long as we follow LGU's health and safety protocols, we can be there in a beat.
Just like people, cities have stories from the past, which make them what they are today. My second home, Valenzuela, is nothing like its neighbors. It cradles rich history, tells unique stories and hopes for a vibrant future.