As more areas shift into less restrictive quarantine measures, including more relaxed COVID-19 protocols, several tourism establishments ― hotels, resorts, parks ― have started opening their doors to the public, although still at a controlled pace.
Among those mostly cooped up indoors for more than four months, many are raring to go back to sandy shores to enjoy their rediscovered freedom. Now, it's time to relax and wean yourself from the stress and anxiety of months of being in lockdown.
For that, the pristine shoreline of Hamilo Coast beckons.
The premier seaside development of the SM Group at the head of the Nasugbu coastline in Batangas, Hamilo Coast is envisioned to become a premier sustainable beach resort town, with 13 coastal coves, an extensive 31-kilometer coastline and 5,900 hectares of lush terrain and natural beauty.
Hamilo Coast has one of the best beaches in the country, while inland, it is home to a variety of flora and fauna.
Pico de Loro Cove, located on a 40-hectare valley, bounded by rolling mountains as well as a protected cove that offers an unspoiled swimming beach, is the first residential community in the Hamilo Coast property consisting of four ready condominium clusters.
Wonderland
Only a 90-minute drive south of Manila, Hamilo Coast takes travelers to a natural wonderland where everything that one can possibly look for in a summer getaway is featured in one gorgeous location.
The health-giving sea breezes, along with the hot summer sun that helps knock out infections, to a place filled with activities and sights, are guaranteed to help restore one's vitality.
Summer may have passed and given the abruptly shortened school year, it helps to keep the kids keen on learning regardless of the season.
One with nature
Through the Santelmo Nature Trail, kids can take in the amazing scenery while learning more about the region's endemic flora and fauna.
Bird-watching throughout the property serves as an introduction to ornithology and encourages a better appreciation for our fine-feathered friends.
Likewise, meandering through the Mangrove Forest will give young guests a better idea on how these unique organisms work and how they are instrumental in keeping the delicate balance of the natural environment.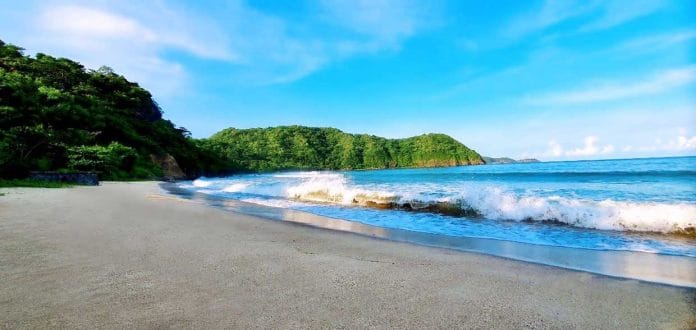 Pico de Loro Cove, the primary development within Hamilo Coast, is a place where sun, fun, and surf come together to deliver on a promise of a good time. With over 1.5 kilometers of white sand beach, a seaside jog or walk is the perfect way to start or end the day. One can grab the gang (while still practicing social distancing) and zip off aboard a banana boat or skim over the waves while riding jet skis.
The truly daring will certainly enjoy the thrill of taking to the skies as one parasails over the surface of the waters. Nature lovers, on the other hand, are in for a treat that many can only watch on the Discovery Channel or National Geographic, such as swimming with an extensive and colorful array of sea creatures as they snorkel and explore Hamilo Coast's 13 unique natural coves.
Those who aren't really into the great outdoors, on the other hand, can have a splashing good time at any of the swimming pools at the Pico de Loro Beach and Country Club.
Indoor fun, too
Sports aren't your thing? Not a problem. Musically inclined guests will be happy to belt out a tune or two at any of the videoke rooms, while die-hard digital gamers have a space to call their own.
There are also residential developments like Freia rising within Pico de Loro Cove, a place that a number of people now happily consider their home ― and, for some, probably their permanent address in the heart of a truly relaxing enclave.
Whether you come to Hamilo Coast for an active afternoon or a laid-back getaway, the summer is bound to be more fun at this tropical paradise just south of Manila.