With the slowdown of businesses and job losses among local and OFW condo buyers, condo pasalo has grown in popularity lately. What is it? Is it a safe and secure mode of property acquisition?
Condo pasalo entails a new buyer assuming the original condo buyer's contract obligations, including the payment of amortizations and unpaid balance of the condo unit.
There are two variations. The first involves a new buyer reimbursing the original buyer for the money already paid by the latter to the developer, and assuming the pre-selling or ready for occupancy (RFO) unit's contract. The second involves the new buyer taking over the existing buyer's mortgage/loan, in addition to reimbursing him for down payments and amortizations paid to the both condo developer and bank or financial institution.
Considerations before buying
Would-be pasalo buyers are advised to contact the developer or bank and not rely simply on documents provided by the original buyers. Since most Contract to Sell or Mortgage Agreement contain restriction on contract assignment to a third party, condo pasalo can only be considered valid if expressed consent or approval are secured from the developer that sold the unit or the bank/financial institution that granted the loan.
A meeting with the developer or bank should serve as an occasion to validate the sums paid by the original buyer, determine if the account is updated, or if there are other contract restrictions that were not disclosed. Would-be buyer should also ask if the balance assumption would entail extra cash out for processing or transfer fees, taxes, etc. They should likewise inquire if they have to undergo any developer or bank home loan assessment.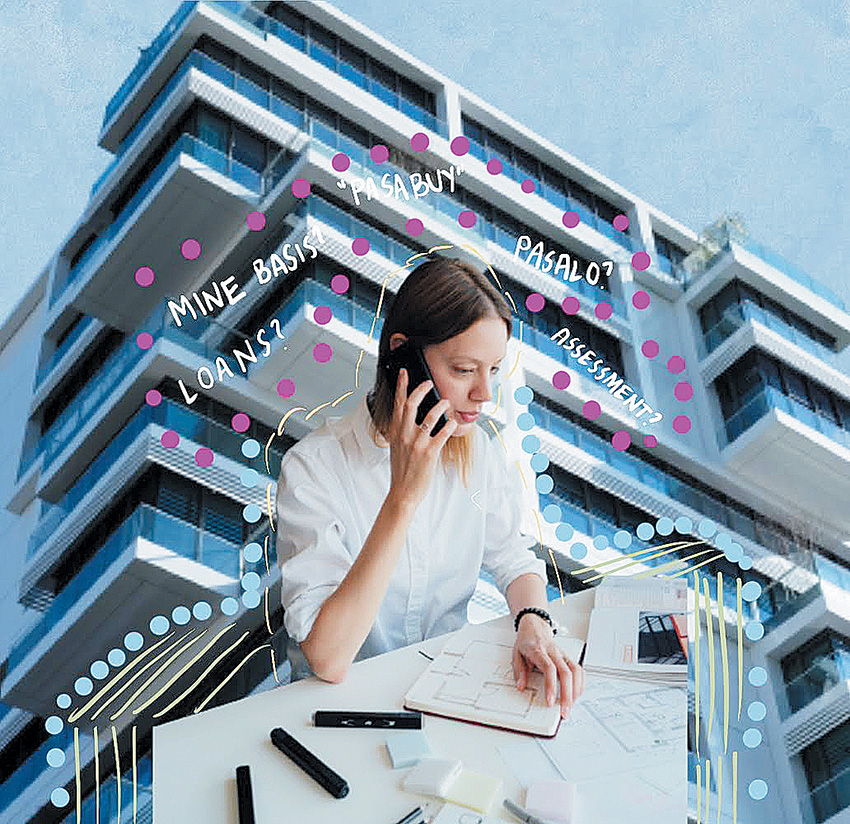 Pros of 'pasalo'
Would-be buyers are usually enticed to take over existing purchases or loans as they can get those condos at the original purchase prices, allowing them to have significant savings.
Meanwhile, original buyers who have financial difficulty paying their developers or banks can recover the moneys they had previously shelled out, thus avoiding huge losses due to potential sale cancellations or mortgage foreclosures.For the entrepreneurs, condo pasalo allows original buyers the opportunity to flip their property investments and profit from it by asking the new buyers to pay a bigger sum than the actual amount paid by the original buyers to their developers or banks.
Well, just because you are getting a great deal does not mean you can be complacent. You need to be cautious since you are shelling out a sizeable upfront amount.
Seek professional help from an experienced real estate broker or lawyer who can guide you in the process of buying that pasalo property.
* * *
Henry L. Yap is an architect, environmental planner, real estate practitioner and former professorial lecturer.