As a predominantly Catholic country, the Philippines has been home to historic and architecturally impressive chapels and churches. 
One of them lies within the University of the Philippines Diliman, the Parish of the Holy Sacrifice, known by many as the UP Chapel.
It was designed by National Artist for Architecture Leandro Locsin and built by Engr. David Consunji, founder of the DMCI group of companies and the so-called Grandfather of Construction in the Philippines. 
The chapel is considered an important architectural landmark and a chapel of many firsts. 
It is the only structure in the country to feature the works of five national artists. It also has a unique and timeless design. It is the first circular chapel in the country, with its altar strategically placed in the center for a more personal and engaging worship experience.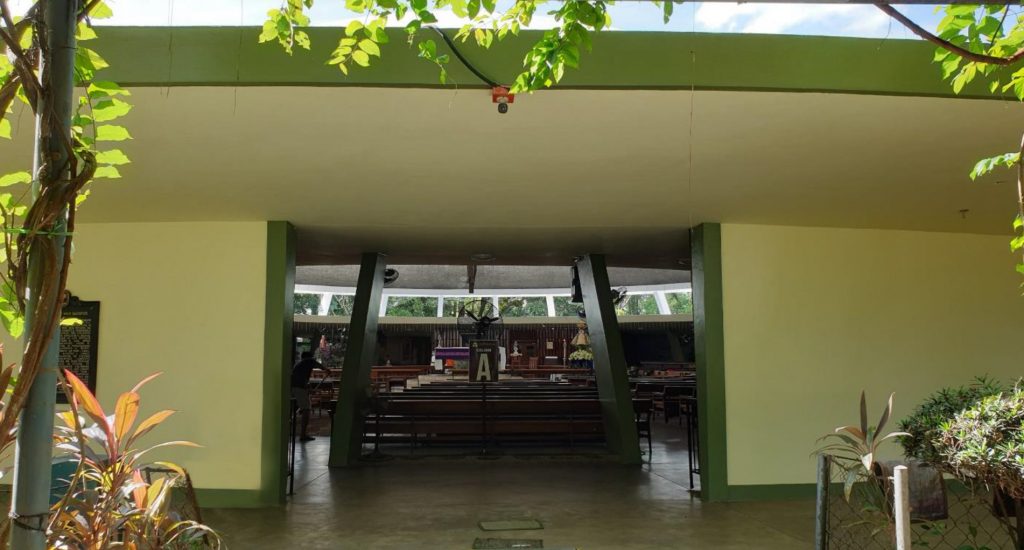 It is also the country's first structure to feature a remarkable thin-shell concrete dome, made possible through Consunji's innovation in the mixing and delivery of concrete.
Before capping 2020, DMCI Homes collaborated with the UP community to restore the chapel's former beauty. The property developer held a series of consultations with university officials and UP Parish to address the chapel's immediate needs and ensure that its original state of beauty and elegance were maintained.
DMCI Homes started repairing and repainting the 65-year-old national historical landmark and cultural treasure in July last year.
The restoration was supposed to start in early 2020 but was pushed back to the latter part of the year due to the pandemic.
DMCI Homes led a team that facilitated the repair of masonry cracks, de-clogging of downspouts and drains, and installing new electrical fixtures. Repainting work was performed on the chapel's iconic dome and roof and its walls, columns, eaves, under slabs, ceilings, and railings.
The murals depicting the Stations of the Cross, marble altar, floor mural, and the cross at the center of the chapel — all handiworks of national artists — were left untouched during the rehabilitation.
In 2021, DMCI Homes will next restore the chapel's ceiling or the underside of the dome. This was rescheduled to give way for the church activities during the Christmas season.
With the restoration, DMCI Homes hopes to preserve the chapel's architectural, engineering, cultural, and religious significance for more decades to come.