Is there a train that goes directly to Mauban? Well, not quite but the famed Bicol Express passes through some towns and cities of Laguna and Quezon.
I have been to nearby Real and Infanta, Quezon during the pre-Marilaque days when the journey was an adventure in itself. I have also ventured in Pagbilao and Atimonan, Quezon, even camping at Quezon National Park but Mauban has eluded me for several years until the Tourism Promotions Board organized a tour to Mauban and Cagbalete Island. Previously, my travel buddy Joseph Bautista and I did a day tour of Mauban. I have been eyeing Mauban not only for its cultural attractions but also as a jump-off point to the great Pacific Sea Trail all the way north to Palaui Island. The eastern face of Luzon has always intrigued me. This last wild frontier of mainland Luzon, sandwiched between the Sierra Madre Mountain Range and the Pacific Ocean, was largely remote until intrepid surfers from Baler and trekkers from Dingalan paved the way.
By rail
To add more "flavor" to the tour, we added a short train ride from San Pablo to Lucena. Apparently many people have not yet ridden trains. I myself took the Bicol Express four times 45 years ago. Many Bicolanos are hoping that the Manila – Bicol train ride will be revived. As of now, another route is possible from Naga, Camarines Sur to Ligao, Albay. The San Pablo to Lucena route has many interesting stops in Tiaong (Lalig), Candelaria, Lutucan, and Sariaya before reaching Lucena. The trains, made in Indonesia, left and arrived on time. It took exactly one hour and 32 minutes with no delay. It's cold inside the trains so always bring a jacket.
Mauban
Upon arrival in Mauban, our group was welcomed by local dancers depicting their drinking traditions. After the dance, they offered a jigger glass to all the guests. I was a little apprehensive that it might be strong lambanog, like in Lucena, that would make some of the guests tipsy very quickly. But it wasn't. It was sweeter and tastier. In fact, many asked for more.
Pamana walk
After the "welcome drink," we proceeded with the Pamana Walk. There were many ancestral houses such as Pansacola, Taino, Encomienda, and many more but what attracted us was the Horacio de la Costa House commonly called the White House.
Our group was graciously welcomed by Chit Dy-Tan and her husband, the current owners. Horacio de la Costa was the first Filipino Provincial Superior of the Society of Jesus in the Philippines and a recognized authority in Philippine and Asian culture.
There is a small room with memorabilia from Fr. de la Costa. Ms Dy-Tan regaled us with many interesting anecdotes which she gathered from the de la Costa family driver. What made this noteworthy was the presence of one of the guests, Prof. Chas Navarro, Director of University Archives of Ateneo who was able to connect with the current owners for possible collaboration.
Our group also went to the Rizal Hill Park where you will find the highest Rizal monument in the country. This was built in 1925 in the town promontory called Calvario and was declared National Historic Landmark. This was also used as an observation post by the Spaniards, Americans, and Japanese. We also visited a museum with a small collection of artifacts and memorabilia. On display are cannons, photographs, clocks, old coins, etc. Prominent in the town proper is the Saint Bonaventure Parish Church which was built in 1647 and severely damaged in 1937.
Public bath
One of the unique attractions of Mauban is the Mauban Public Bath built in 1725. This was declared an Important Cultural Property by the National Museum in 2012. There are separate sections for male and female bathers. Unfortunately, water has stopped flowing. This is my first time to see a public bath.
Food and shopping
No tour is complete without food and shopping. We were fortunate to have met Mauban heritage advocate Annilee Abuyan of Boss Nilo's Guest House. For refreshments and minandal (merienda), we had miki bihon and bomba. Annilee, who has a background in psychology, sociology, anthropology, and linguistics, explained Mauban culture including drinking traditions with emphasis on authenticity and linguistics. As Annilee has repeatedly said, "Reality is captured in language."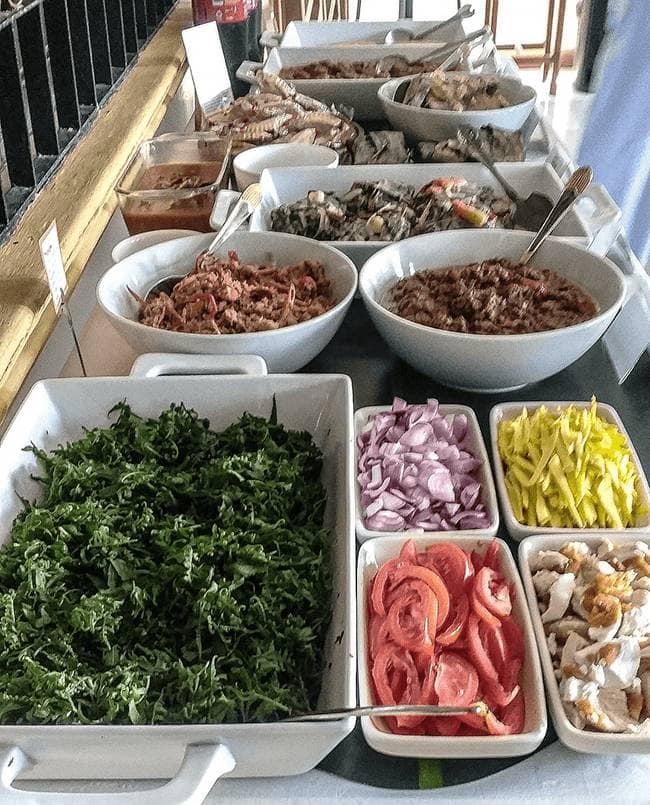 Best of all, Boss Nilo's is the best place to shop for pasalubong such as binalawang santol, coco sap vinegar, nipanog, and many more. It is located at Enverga Street, Brgy. Bagong Bayan, Mauban.
Sea adventure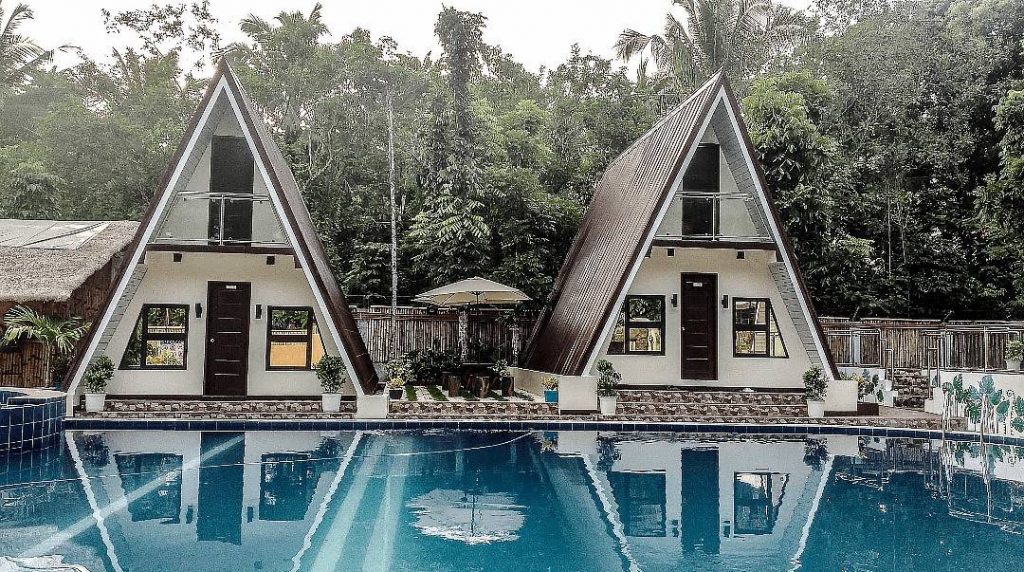 Mauban faces Lamon Bay which is almost parallel to Manila Bay. We spent one day exploring the eastern front going north toward Real, Quezon. There were many sea caves and waterfalls and rock islands such as Magasawang Bato. For our lunch, we stayed at a Dumagat village where there used to be a school.
Cagbalete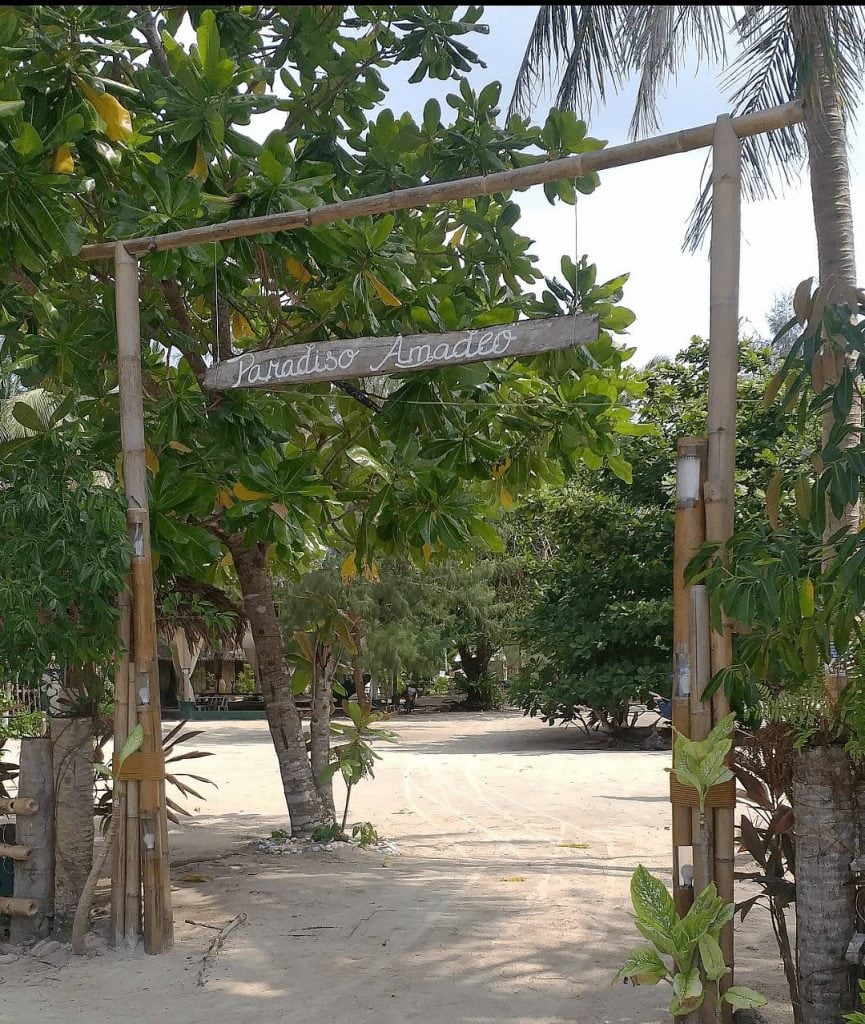 Fret not, Cagbalete Island is equally alluring and is only 50 minutes from Mauban port. We arrived during low tide and had to plod the shallow waters with sea grass. Another day was spent snorkeling at Yang-in Sand Bay and exploring the mangroves of San Jose River. While beachcombing, we were able to see the facilities of many beach resorts. Most of them were quiet and idyllic.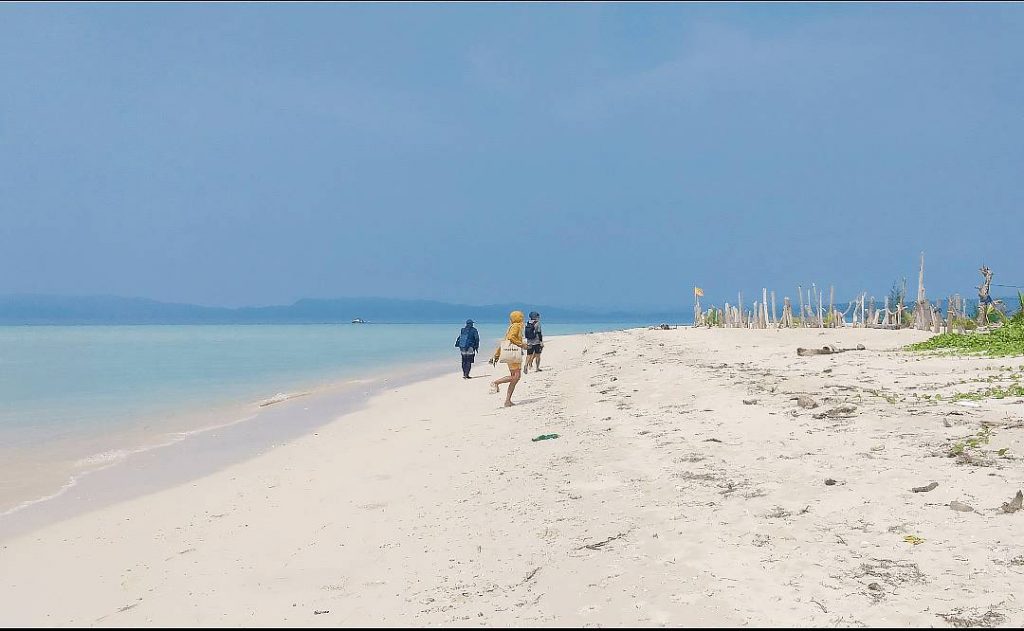 At the end of our beach walk were two resorts owned by the original owners of the island. This was prime property with the whitest sand and the bluest water. The sand was so white that you could swim for several minutes without seeing sea grass. The beach front has shallow waters and goes deep very gradually. It is a giant swimming pool safe for even non-swimmers.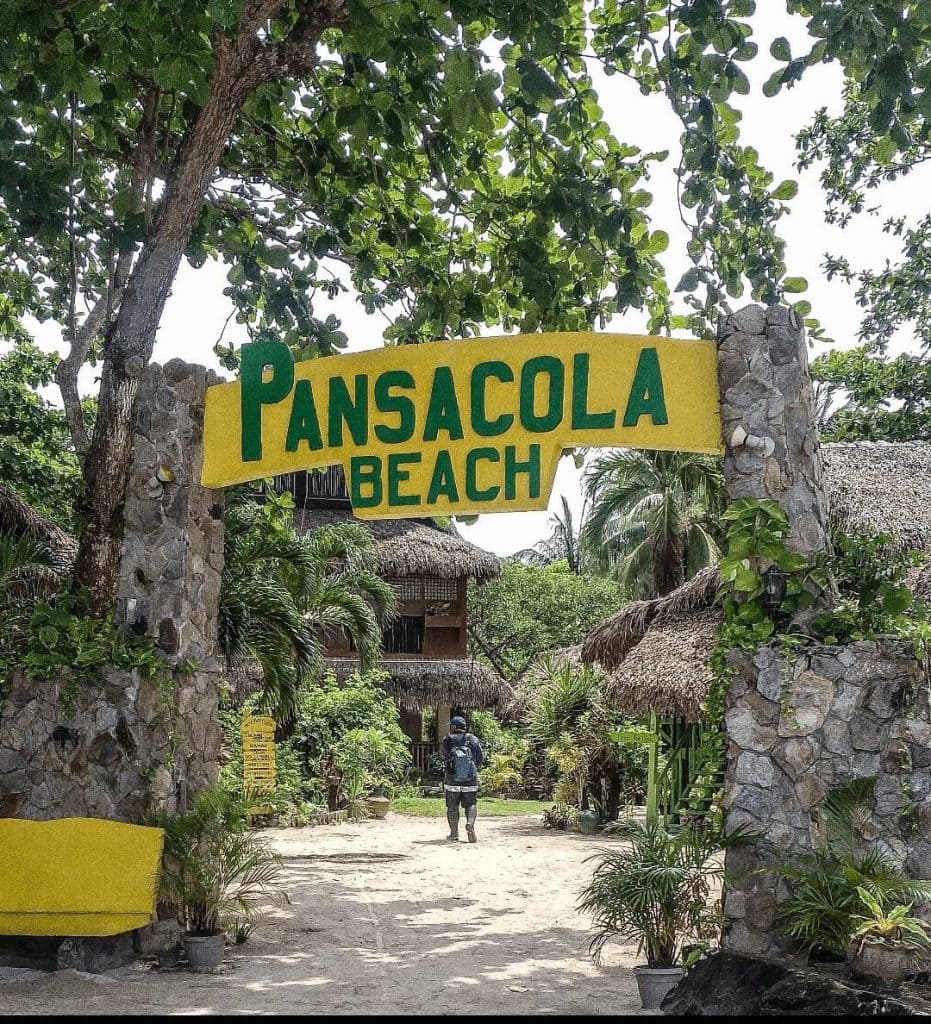 Yes, there's no train direct to Mauban but if you follow the trail whether by rail, van, bus, or boat, the road to Mauban is truly worth it!
Thank you Tourism Promotions Board and Mauban Tourism for accommodating us.
* * *
JP Ordoña (Manilakad) leads Manilakad Walks in Intramuros, Binondo, Quiapo and more. Let him guide you to several walking destinations in Manila. Manilakad (JP Ordoña) can be reached on Facebook Messenger or through text at 0916-3597888.