"Where is Sagay?" I asked my wife who hails from Bacolod. It turns out that it is a few hours drive eastward from the City of Smiles.
This city, named after the semi-spherical shell called sigay, is one of the thirteen cities in Negros Occidental, the province which has the most number of cities.
Shaped like an ice cream cone, Sagay City is sliced from the northern tip of Negros. Hiligaynon is the official language though some parts of Sagay speak Cebuano due to its proximity to its sister province Negros Oriental and several waves of migration during the sugar boom.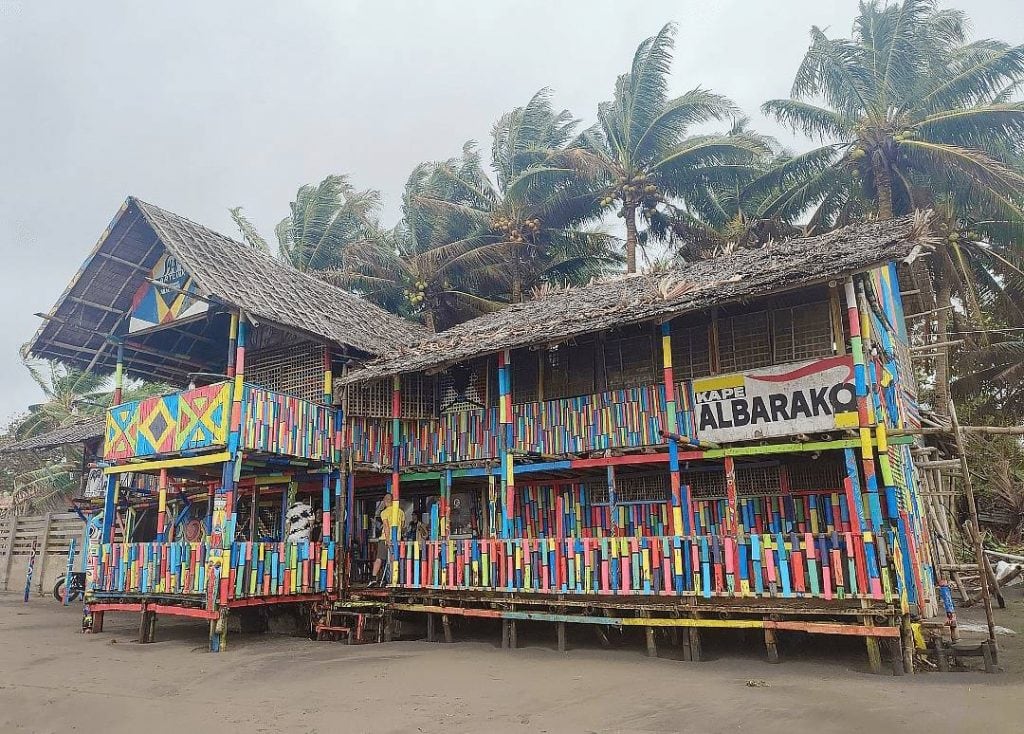 Sugar Mill
One of the places we visited was the Option-MPC sugar mill owned by sugar planters in Northern Negros Occidental. Muscovado sugar is manufactured from natural and organically grown sugar with no chemical additives and preservatives. Our group was lucky to observe the process of producing sugar from beginning to end.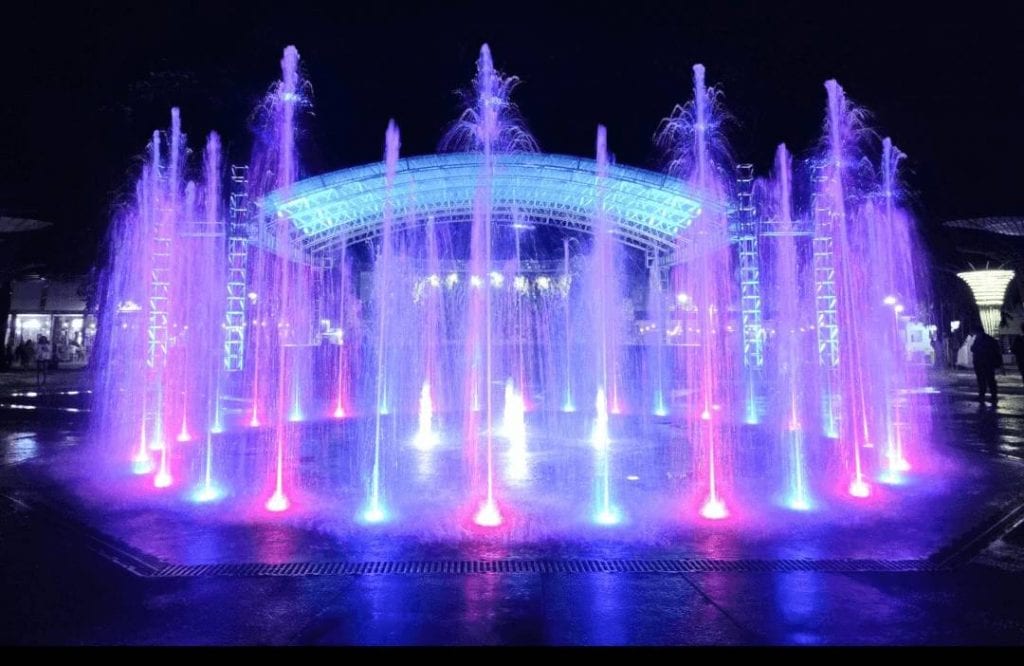 Before Sagay became a sugar producer, it was known for its lumber. In fact, in 1907, Insular Lumber Company was reputed to be the biggest hardwood lumber mill in the world established in Barangay Fabrika. At the Sagay City Plaza, the Insular Lumber Company Train, which used to transport logs, still stands. It is probably the most famous Iron Dinosaur in Negros. The government tried to reforest Sagay but failed, resulting in the conversion of the land into sugar cane fields. Also at the Sagay City Plaza are musical light fountains, fitness area, showroom and food kiosks.
Where Love of Nature Begins
Going out of the city proper, we saw signs with the slogan "Where Love for Nature Begins." I was curious about Sagay's tourism program because one of the participants in this tour was an ecotourism college professor. I have heard of many places and establishments which claim to practice ecotourism or sustainability. Is Sagay the real deal?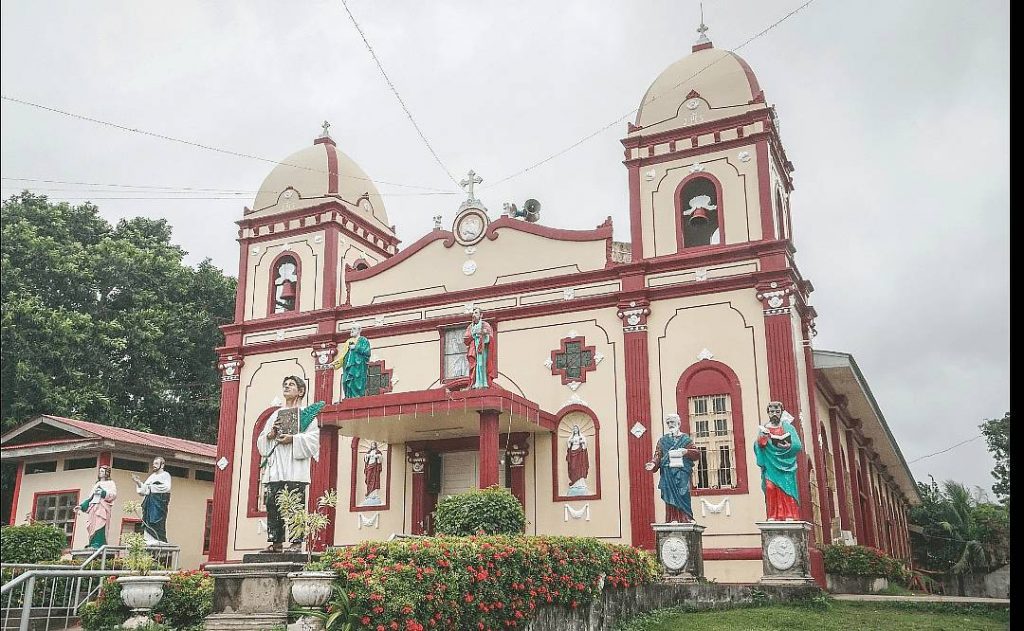 Marine Children's Museum
Our first stop of the ecotourism loop was at the Museo Sang Bata Sa Negros in Old Sagay. This is a hands-on interactive children's museum that is focused in the marine environment. It is run by a non-stock, non-profit foundation. Its flagship program is the training of public elementary science teachers to help raise consciousness on the environment. There were junior museum guides who accompanied us in every corner. I was impressed with the knowledge and public speaking skills of the youngsters. As a diver with a special interest in the marine environment, I was eager to learn more. This alternative learning center for marine conservation should be replicated around the country.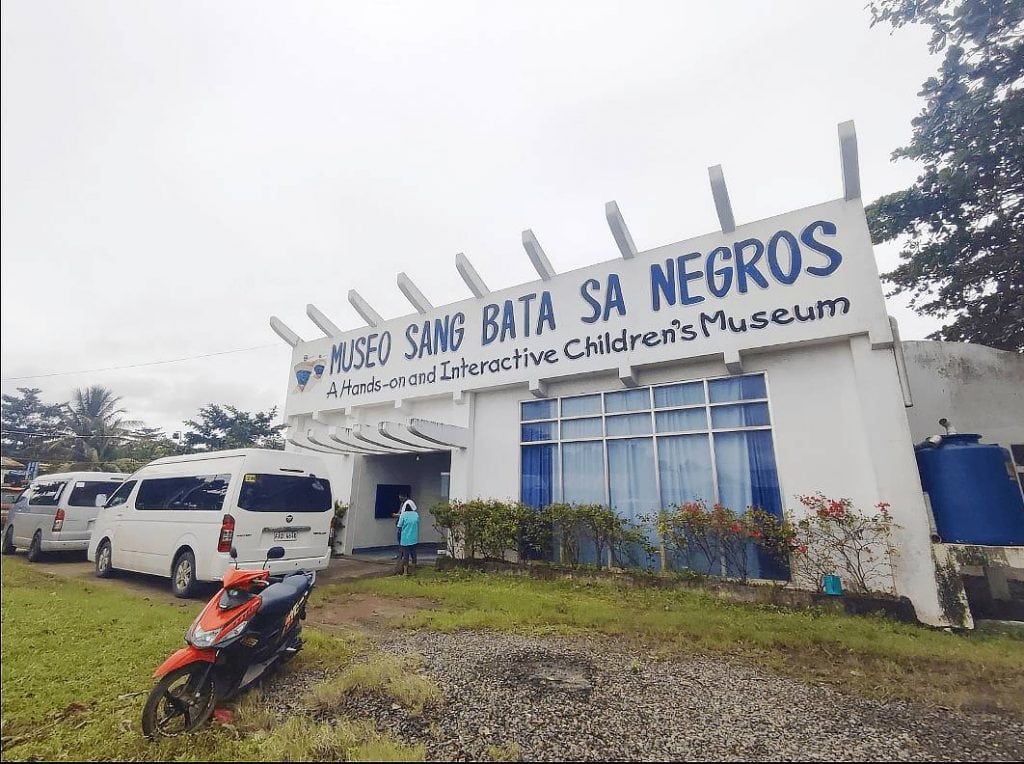 Marine Reserve
After the museum tour, the next part of the ecotourism loop was a visit to Carbin Reef. This was declared a marine sanctuary in the 1980s and is ideal for snorkeling. There are a few huts to protect you from the sun. Before this declaration, Sagay's marine resources were ravaged. Sagay sought the help of Silliman University in developing a marine conservation program. In 1995, approximately 32,000 hectares of Sagay's territorial waters was declared a Protected Seascape. It is managed by the Protected Areas Management Board.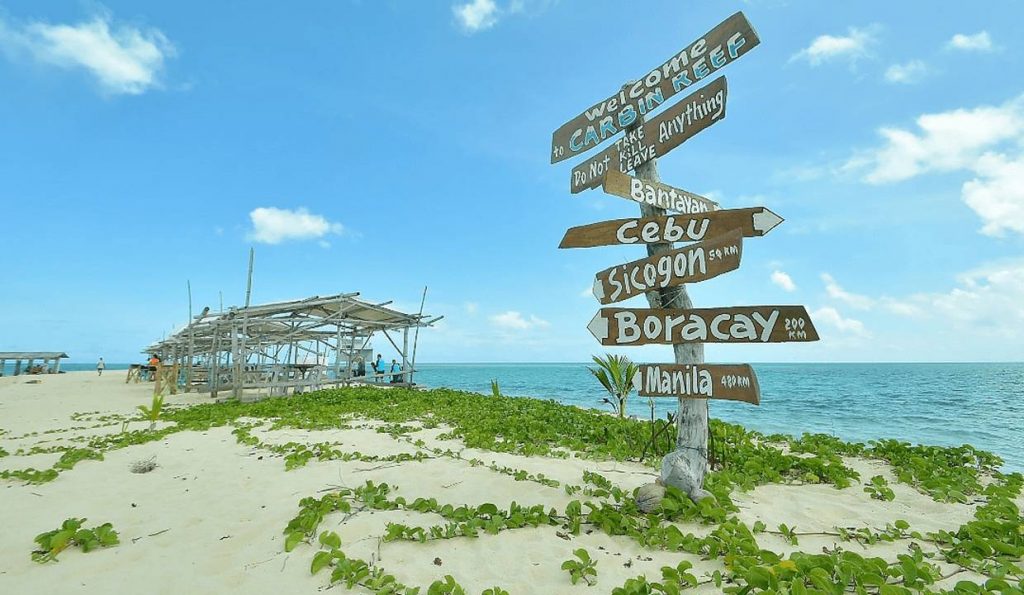 Suyac Marine Reserve
The highlight of the island hopping was Suyac Island. This is a community-based ecotourism park participated by the islanders. Tour guides are trained to identify all kinds of mangroves. Meals can be ordered ahead of time. This marine reserve is home to giant clams, pelagic fishes, turtles and the elusive dugong. The internationally-produced film Amon Banwa sa Lawud featured Suyac.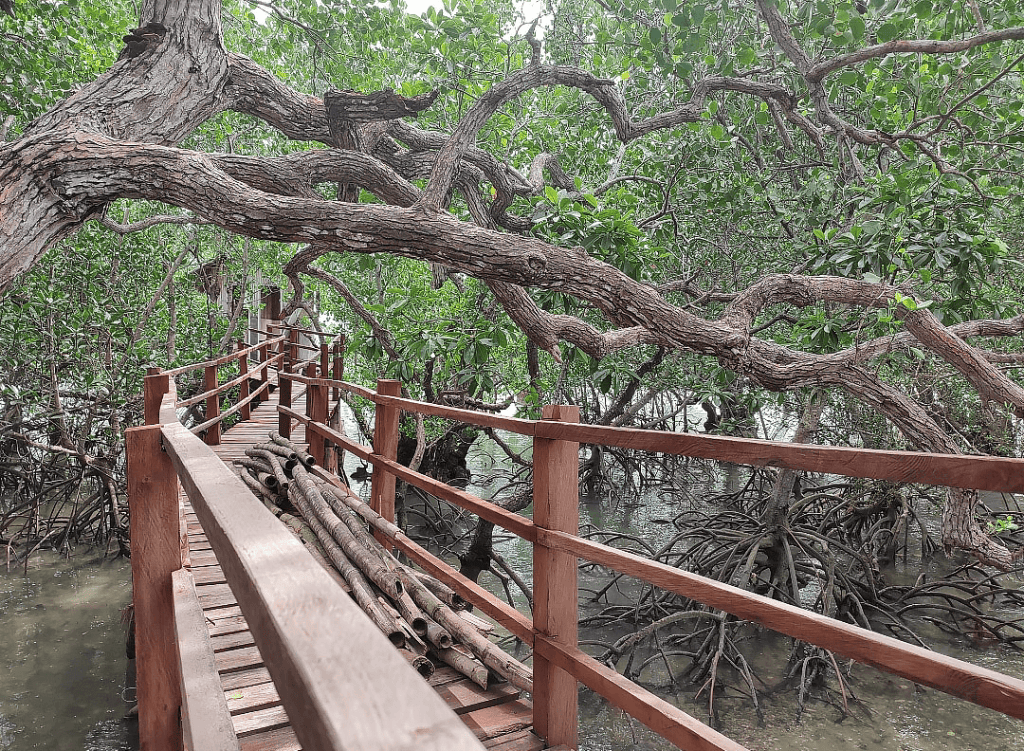 Ecology and Art
Sagay is not only concerned about ecology but it also loves art. At Margaha Beach, we were fortunate to meet the artist Nune Alvarado. His influence in the barangay is predominant. Purok Bougainvillea has been converted into an artistic colorful village with houses painted in rainbow colors. There is also a trisikad tour where drivers are trained as guides.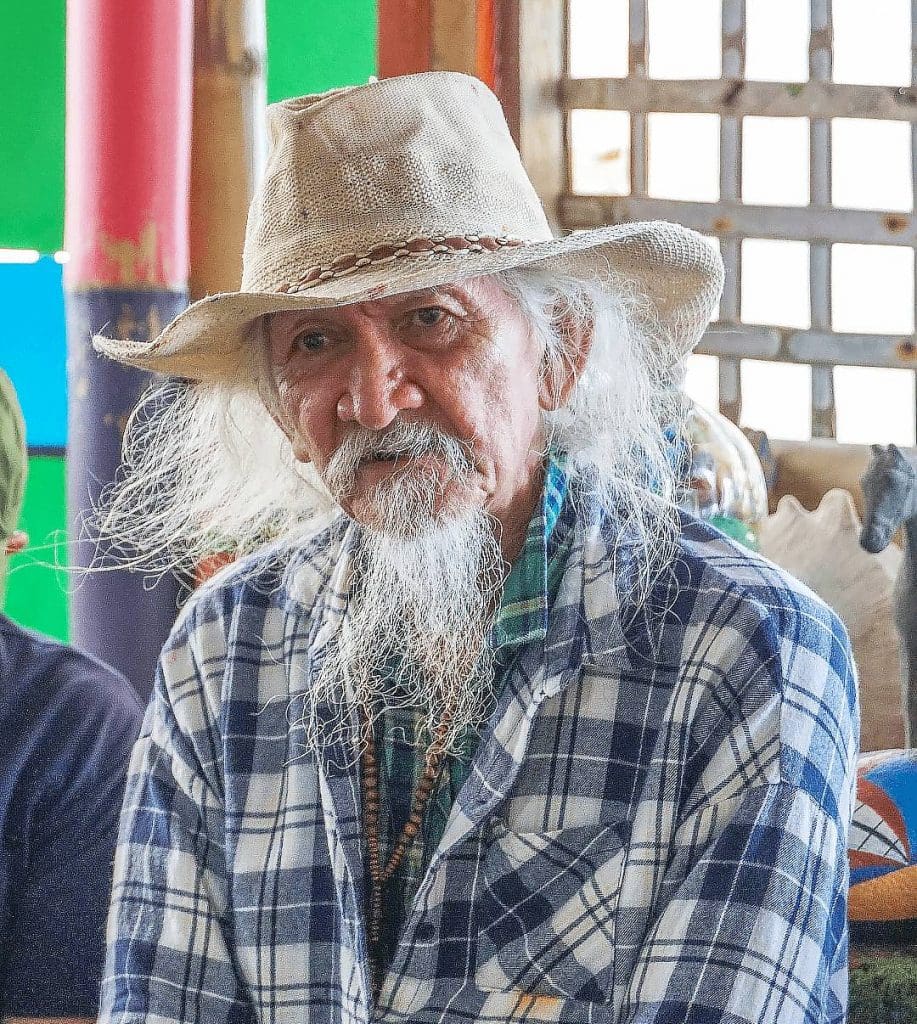 Now I know where Sagay is. It deserves to be on the tourism map. Yes it is the real deal. It is authentic and genuine in its appreciation and love for ecology and art.
Thank you to Tourism Promotions Board and Helen Javier Arguelles (Information and Tourism Officer)
* * *
Photos courtesy of Sagay City Tourism and DJ Rivera
Contact Details:
Sagay City Info and
Tourism Office
Fb: Sagay Tourism Destination
(0909) 091 4278
* * *
JP Ordoña (Manilakad) leads Manilakad Walks in Intramuros, Binondo, Quiapo and more. Let him guide you to several walking destinations in Manila. Manilakad (JP Ordoña) can be reached on Facebook Messenger or through text at 0916-3597888.