People make places.
When I was invited to join a tour in Misamis Occidental (Mis.Occ.), I had moderate expectations. Even though my mother was from Northern Mindanao (Agusan del Norte), I have never been to Mis.Occ. nor did I have relatives or friends living there. I also bypassed Mis.Occ. on a road trip from Manila to Zamboanga.
But right on the first day, my moderate expectations turned into an overwhelming experience. Misamisnon hospitality is unparalleled. Imagine being greeted by cheering, flag-waving students who lined up the streets, and being welcomed by smiling well-rehearsed dancers and a marching band or rondalla to boot. We felt like rock stars!
Food galore
Most of all, it is a gastronomical haven of fresh fish, fruits, and meat. Forget your diet, lechon is served in almost all municipalities and cities. Their lechon has a distinct flavor comparable or even better than Cebu or Balayan, Batangas, lechons. The meat is tender and delectable. There is no need for condiments and don't dare to ask for Mang Tomas lest you get curious stares.
Sea to summit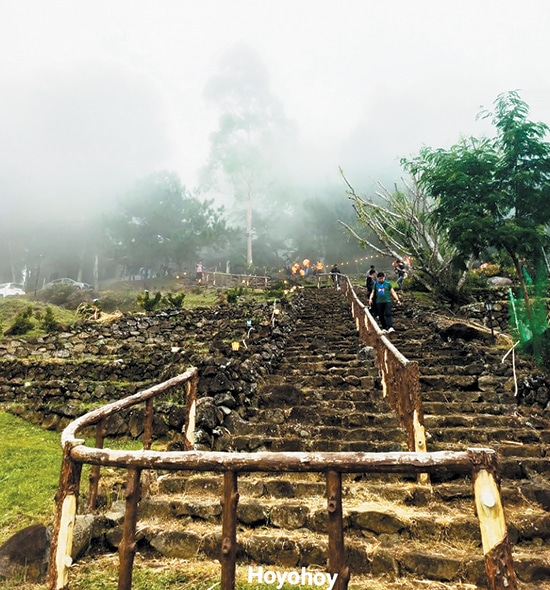 We traveled south to Tangub for late lunch at Parola, where we feasted on seafood and lechon while being serenaded by a singer. From sea level, we drove up to barangay Hoyohoy which had an elevation of 830 meters, higher than Tagaytay's 650. There is a stone chapel and an area for receptions. We drove farther up until we reached a place called Belvedere, which has an elevation of 1,000 meters. We were told that the best time to visit was between 10 to 11 a.m. when you get a clear view of Mt. Malindang. But for me, a mountain hidden in a shroud of clouds is a mystery waiting to be unraveled. Mt. Malindang at 2,404 meters is the highest point in the province. It is also one of Asean Heritage Parks, which include Mt. Apo, Kitanglad, and many others. What is remarkable about this trip is one can travel from sea level to a Tagaytay-like and Baguio-like atmosphere both in one day on a well-paved road. On our way down, we passed by Immaculate Conception Cathedral, which was designed by Leandro Locsin. Dinner was at the elegant Fuerte de la Concepcion y del Triunfo, commonly called Cotta.
Cotta
Cotta is a fortification first built by a Spanish Jesuit to counter marauding pirates. The fort was dedicated to the city's patron and is a well-known pilgrimage site. It is now divided into three sections: Cotta Shrine, Cotta Garden, and Cotta Beach. A 30-foot lighthouse was built around 1917. In 2002, the fort was declared a National Historical Landmark. During dinner, we were served lechon again plus scallops, a fish called "laya" and the star of the show — balbacua. After dinner, we danced the night away at the Cotta Garden.
Mountains, strawberries & waterfalls
On board a 4×4 vehicle, we drove up to the municipality of Don Victoriano, where a Subanen community welcomed us with their authentic dance. Except for a few portions, the mountain road was well-paved. Thanks to their working governor, this mountain path is on its way to completion.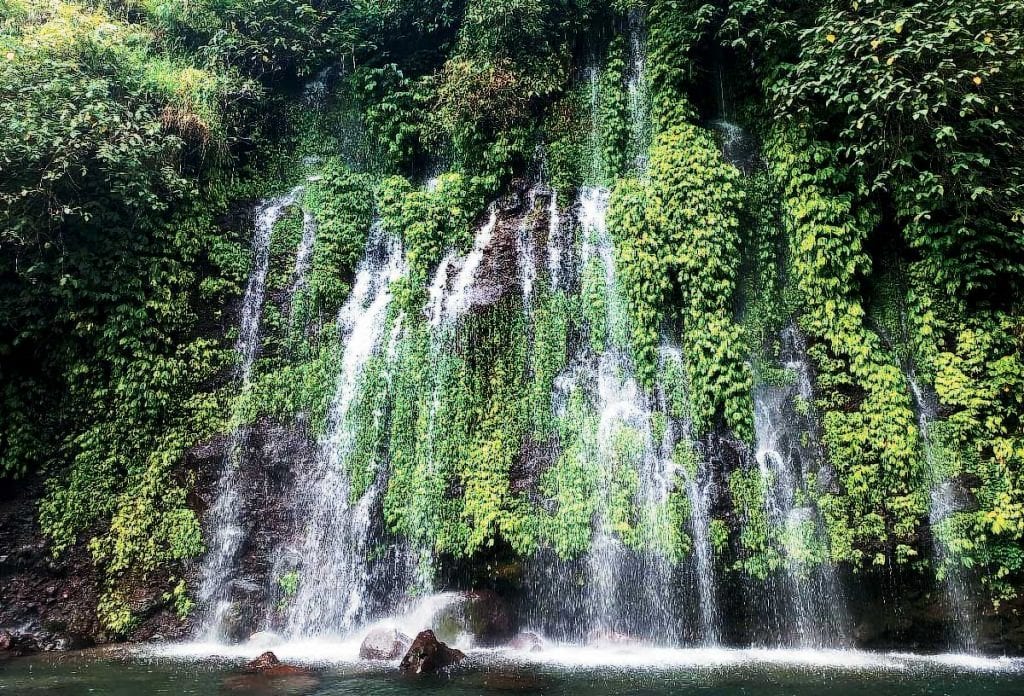 After a short hike, we reached Gandawan Farm for some strawberry picking. Well, it was easier to buy than to pick so I chose the easier option. For lunch, we had to trek longer on a trail littered with big stones and balance ourselves on a big log on our way to Curtain Falls in Barangay Piduan. It was tiring but rewarding. A picnic-style lunch with a waterfalls in the background is, indeed, a meal to remember. Our last stop was at Subanen Ecotourism Park in Sitio Tonggo, Barangay Namut, municipality of Tudela. Unfortunately, we arrived at night time and was drizzling but they, specifically the Subanen children, continued with their cultural presentation. I look forward to go back to this place.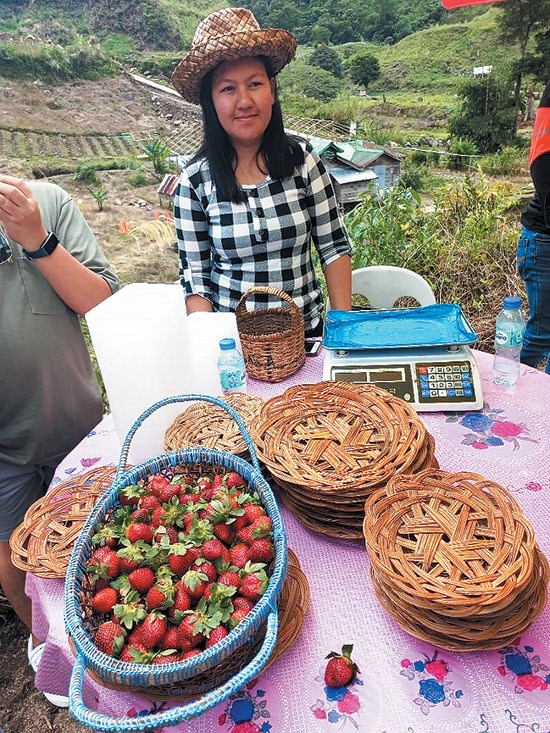 Heritage town
If the second day was a mountain trek, the third day was a water world. We woke up early so we could continue exploring the heritage houses of Jimenez, which we almost missed the night before. This heritage town is one of the best preserved colonial towns in the Philippines. The local government is keen on preserving, conserving, and restoring the town's heritage structures. They are hoping Jimenez will be included in the UNESCO World Heritage Site list.
We first visited the baroque San Juan Bautista Parish Church. Its interiors is reportedly one of the most preserved interiors of a Roman Catholic Church in Mindanao. The painted ceilings of this church reminds me of Betis Church in Pampanga. It was declared a National Cultural Treasure in 2001.
Water world
We then proceeded to the provincial capital of Oroquieta for our breakast at the City Plaza. After a sumptuous breakfast with a rondalla playing in the background, we traveled to Lopez Jaena, where we were welcomed by dancing employees.
Upon arrival at Gakit Port, we were eager to board a boat that would transfer us to a floating cottage, which was laden with food. While most opted to gorge on the food, I opted to swim. We went back to have early lunch at the Bamboo Catwalk. It was there where I tried "saang." I pulled out a morsel from a sea shell and ate the whole thing. I learned the hard way (without choking) that it was better sliced and soaked in vinegar. My friend took the shell as souvenir.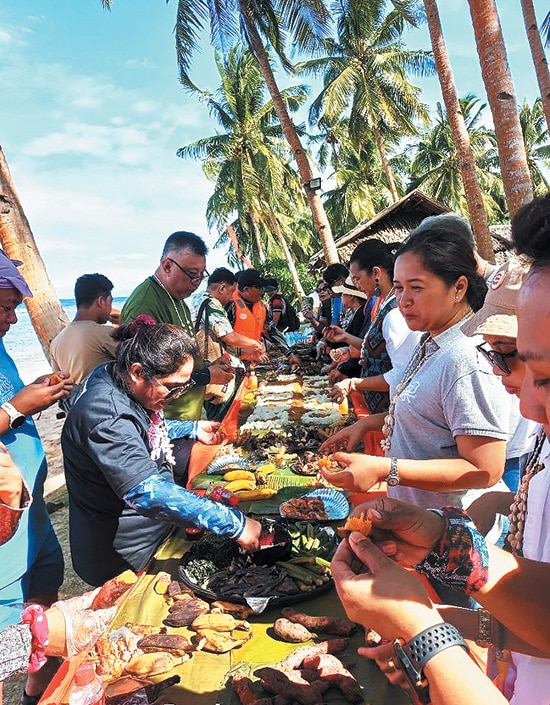 Another boat ride took us to Bawbawon Island (Lorejo Beach). How could you resist a boodle fight on a beautiful beach? It was our second lunch in two hours, I just ate fruits, but the rest succumbed to the sweet temptation.
As if those activities were not enough, we still went to Sapang Dalaga Falls. This time, there was no more long hike to view this beautiful falls. But wait, there's more! At dusk, we boarded boats again to make a quick tour of Caluya Floating Cottages. I lost count but I'm sure there were more than ten floating cottages that can be rented for a reasonable price.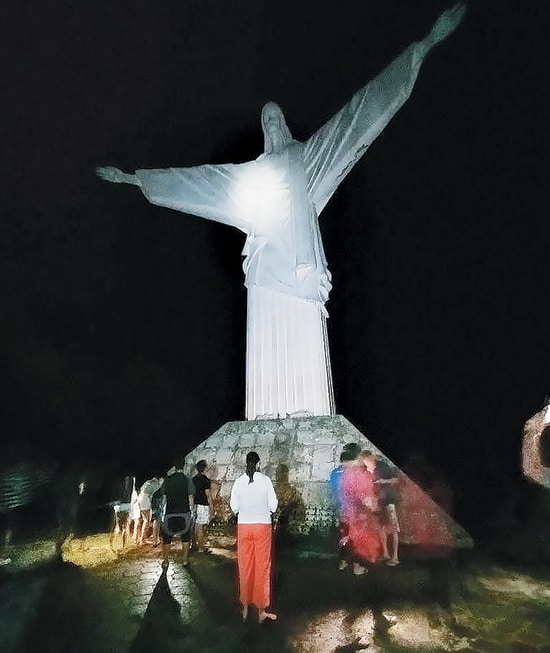 To conclude the day, we climbed 198 steps to the Caluya Shrine, which has a statue of Christ the Redeemer done by Davao artist Kublai Millan. It was dark and I was the only one with a head lamp while the rest used candles, which were also used for offering prayers.
Perangat festival, Mangroves & dinner
The penultimate day was also Festival Day. For the first time, Misamis Occidental celebrated Perangat Festival, which coincided with its 93rd anniversary.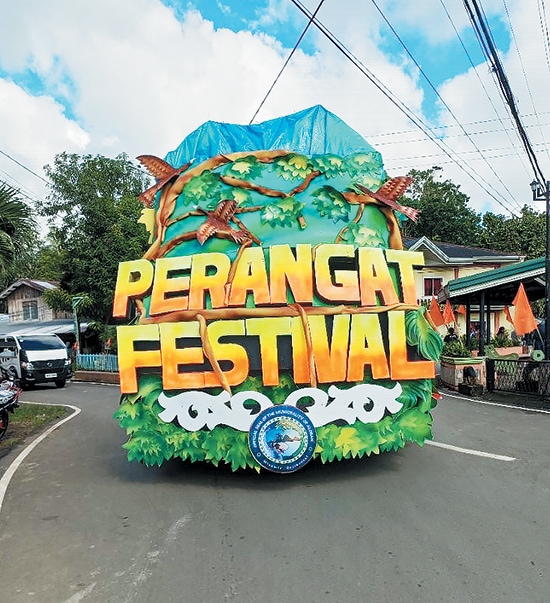 Perangat Festival is a festivity, which showcases the Subanen way of life and culture. Perangat in Subanen means "progressing." It was a delight to witness street dancing and a float parade. In the afternoon, all the cities and municipalities competed in the 1st Perangat Festival Subanen Dance and Ritual Presentation.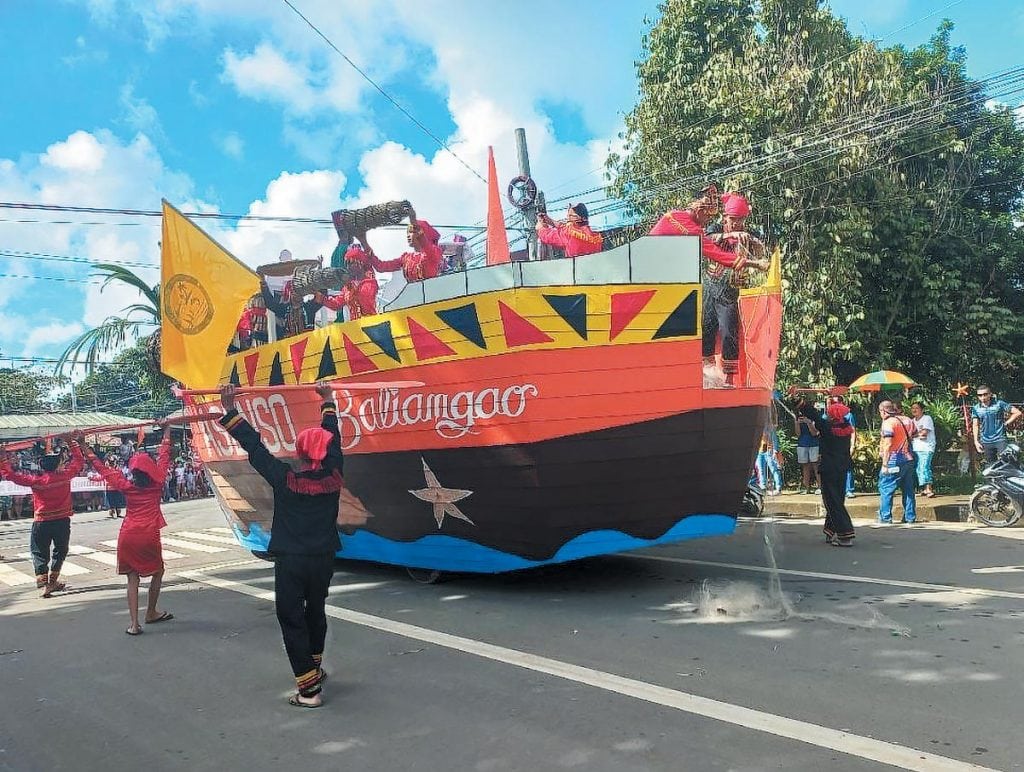 In between, we went to Baliangao Protected Landscape and Seascape area which is an eco-tourism destination for the conservation of mangroves, sea grass, and corals.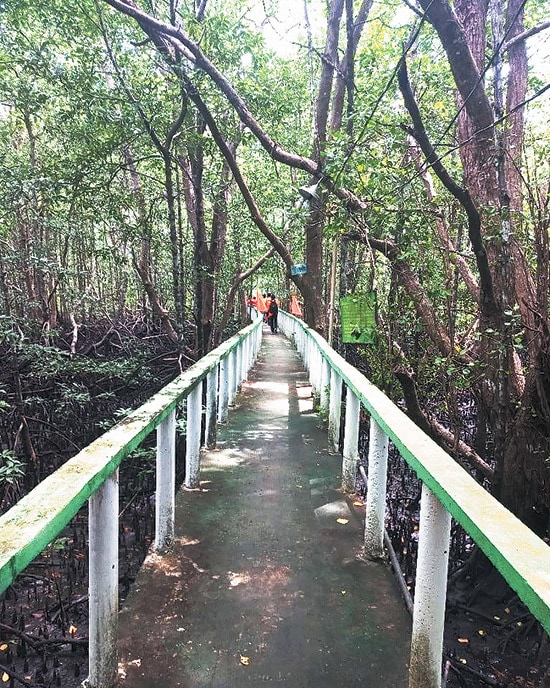 Let's dance
On our last day, we headed south to the next town in Aloran. The mayor welcomed us for breakfast at Caputol Heights. The saying "eat breakfast like a king" is taken seriously in this expansive venue. In fact, it was big enough for our group to do our last dance to the non-stop tunes of VST & Company's classic hits. Everybody had a ball!
Also in Aloran is the St. Matthew Parish Church. St. Matthew is the patron saint of accountants, book keepers, bankers, and security guards. Examinees also flock this church.
People matter
"Been there, done that," said some veteran travelers. I, myself, have been to many places, but this is the first time that I was overwhelmed by the hospitality and generosity of our host.
Panguil Bay Bridge, which will connect Tangub, Misamis Occidental and Tubod, Lanao del Norte, will be the longest bridge in the Philippines when completed. Tourism will surely play a major role in the province's economic development.
With its slogan, "Asenso Misamis Occidental," Mis. Occ., indeed, has a bright future. Kudos to Gov. Henry S. Oaminal Sr. and other local officials.
Beyond the garlands, gifts, and gaiety, it's still the people that matter. Places bring people but people make places. The Misamisnon surely know how to make merry to the max.
Thank you to the Tourism Promotions Board and the friendly people of Misamis Occidental for making this tour exceptionally enjoyable.
* * *
JP Ordoña (Manilakad) leads Manilakad Walks in Intramuros, Binondo, Quiapo, and more. In between, he writes, climbs, dives and more. Let him guide you to several walking destinations in Manila. Manilakad (JP Ordoña) can be reached on Facebook Messenger or through text at 0916-3597888.