"Is this a beach resort?" I asked quietly. After a tiring day of whale shark watching and beach hopping, I fell asleep inside our van and woke up to a luxuriously lush hotel. It looked like a beach resort but it wasn't. We were in Siama Hotel which was three kilometers from the city proper of Sorsogon.
Upon arrival, we were ushered into the exquisite dining room for our Bicolano dinner. Immediately, I saw two large-scale furniture inside. These are Milo Naval's creations. I recognized the clean, minimalist look using indigenous material which defines Milo's style. He would also experiment with recycled materials to be upcycled into functional and comfortable furniture. Milo started as an interior designer for residences then branched out to commercial and corporate clients.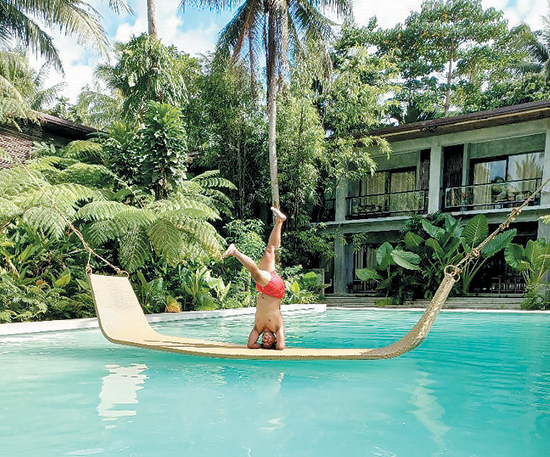 Eventually, he evolved into a furniture designer and started a company which manufactured and exported contemporary and modern furniture and accessories to Europe, USA and other parts of the world.
Movement 8
Milo is a member of Movement 8, a group formed by former CITEM executive director Ely Pintor-Mansor and Budji Layug as curator. The group includes Kenneth Cobonpue and Tes Pasola. Their objective is to promote modern Philippine design in the international arena.
Architect and Interior Designer
A graduate of Architecture from University of Santo Tomas and Interior Design from Philippine School for Interior Design (PSID), Milo has put his education and experience to good use by building Siama Hotel in Sorsogon, his wife's home province.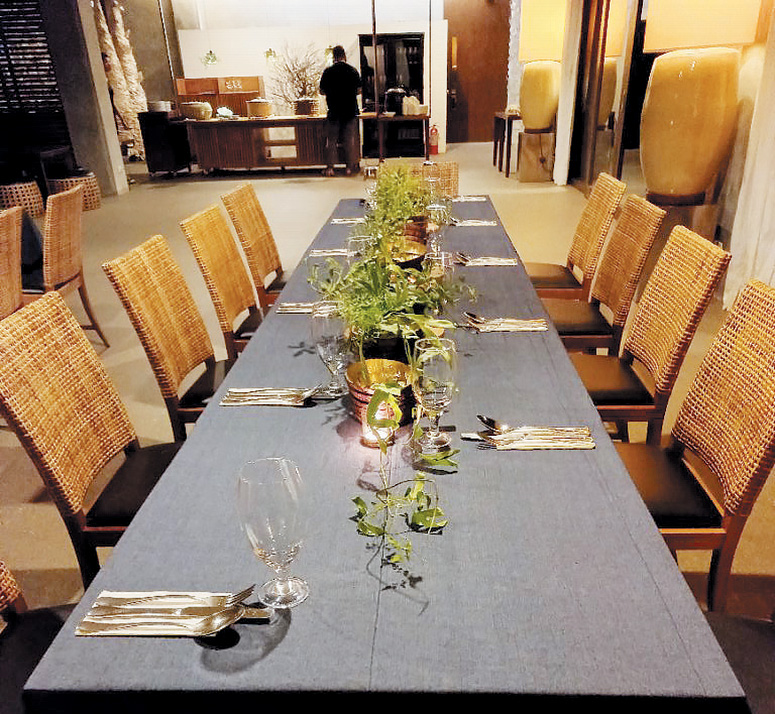 Adventure Travel
Sorsogon is known for adrenaline activities such as whale shark-watching in Donsol, surfing in Gubat, and kayaking and mountaineering in Bulusan. It is one of the top adventure destinations in the country. There is a burgeoning tourism industry which needs more accommodations.
We arrived at dinner time so we weren't able to explore the surroundings. From the room's balcony, we could see the pool surrounded by greenery. The hotel was not fully operational. Even the furniture gallery was cordoned off but I managed to take photos. The rooms are elegantly designed with plants and ornamental vases. There is no television and the internet is strongest at the lobby. This is the ideal place to disconnect and commune with nature. They have Filipino games such as sungka and there's also the Game of the Generals to while away your time.
At the break of dawn, everybody was up and about to dip in the pool. There were two large pieces of furniture, one on top of the shallow part of the pool and another in the middle hanging like a "duyan." The pool was designed so that one part was shallow and another part for swim laps.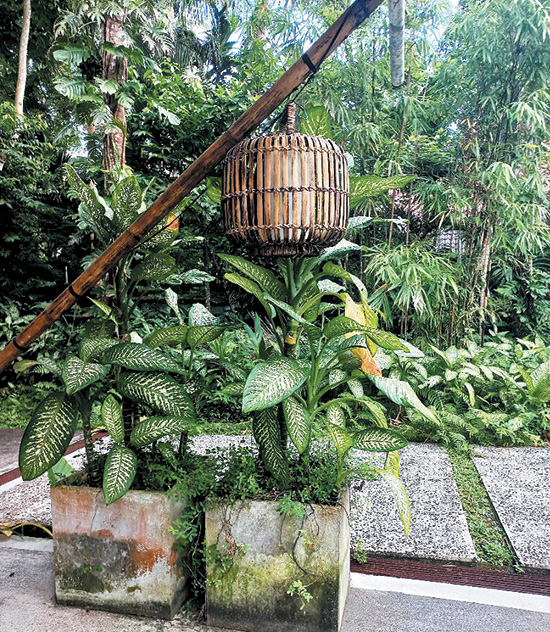 I have always preferred resorts over hotels that sometimes look identical. Although Siama is called a hotel, it feels more like a resort especially if the owner is an artist himself.
Milo Naval has said, "My designs represent a mentality, an attitude, not style." Anam means "blessed" in Arabic. This hotel is truly a blessed place. It goes beyond aesthetics, luxury, and comfort and advocates sustainability, simplicity, and functionality. In between sun, sea and sand, Siama is the ideal setting for a breather before or after your action-packed itinerary.
So, sama na sa Siama!
Note: This tour was organized by the Tourism Promotions Board.
* * *
JP Ordoña (Manilakad) leads Manilakad Walks in Intramuros, Binondo, Quiapo and more. In between, he writes, climbs, dives and more. Let him guide you to several walking destinations in Manila. Manilakad (JP Ordoña) can be reached on Facebook Messenger or through text at 0916-3597888.