Banahaw is many things to different people. It conjures images of thick foliage, holy waters, and solemn sites. As a young man, my first attempt to scale this mountain was done on a lark. Totally unprepared, my friend and I got lost in Banahaw de Lucban, one of the hardest jump-off points. We were lucky to come out alive. Years after, with proper training, I was able to reach the summit at least three times. It was at this mountain where I was initiated into the mountaineering community.
Mountain Closure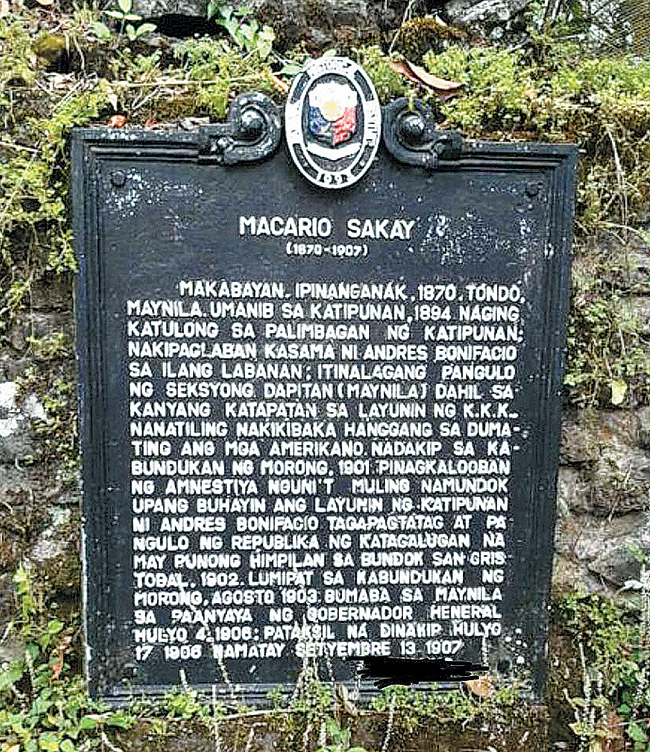 After its closure in 2004 due to environmental degradation, I hooked up with mountain rescue couple and Banahaw residents Teng and Mel. No longer allowed to climb, together, we explored the foothills of Banahaw, encountering folk religion groups, sometimes called Rizalist cults. On one occasion, we were privileged to have a conversation with Suprema, the Supreme leader of Ciudad Mistica de Dios, commonly called Mistica, a Rizalist group based in Barangay Sta. Lucia. This was actually my second time to come there. The first time was on a field trip with Augustinian friars where we learned about Mistica's communal living. A friend of mine stayed there for six months to finish her dissertation in Philippine Studies. There were other registered Rizalist groups such as Espiritual Filipino Catholic Church, Iglesia Sagrada Filipina, Adamista, Bathalismo and Watawat ng Lahi, which is one of the original Rizalist groups. This group, which was founded in 1936, believes that Rizal survived his execution and is living in Mt. Makiling.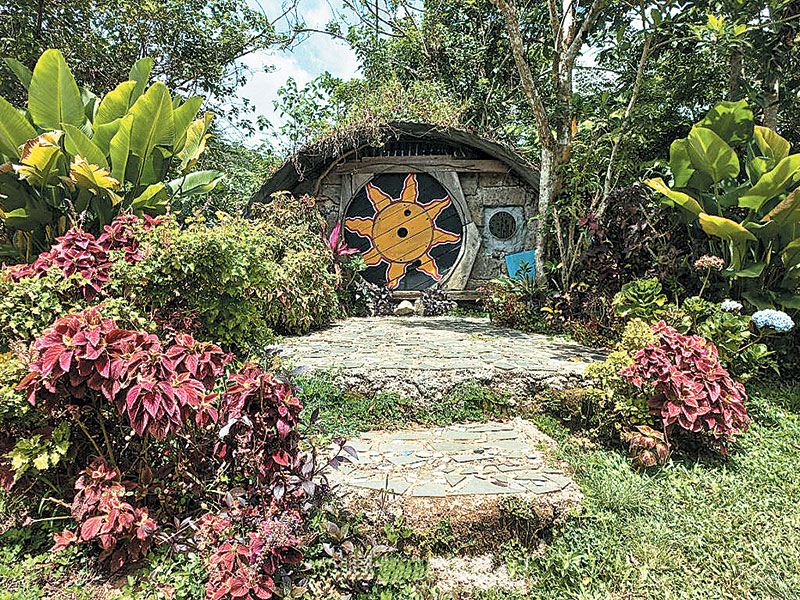 Colorums
In the 1920s and 30s, there were unregistered religious groups called colorums. They were surviving members of the Confradia de San Jose (Confraternity of St. Joseph), which was founded by Apolinario de la Cruz (Hermano Pule) in 1832. Born in Lucban, Pule wanted to enter the Dominican Order. He was rejected because of his race. He appealed his case but was still refused, urging him to found his own confraternity, which centered around St. Francis of Assisi and the Virgin of Antipolo. The confraternity also incorporated elements of pre-colonial pagan beliefs such as talismans (anting-anting).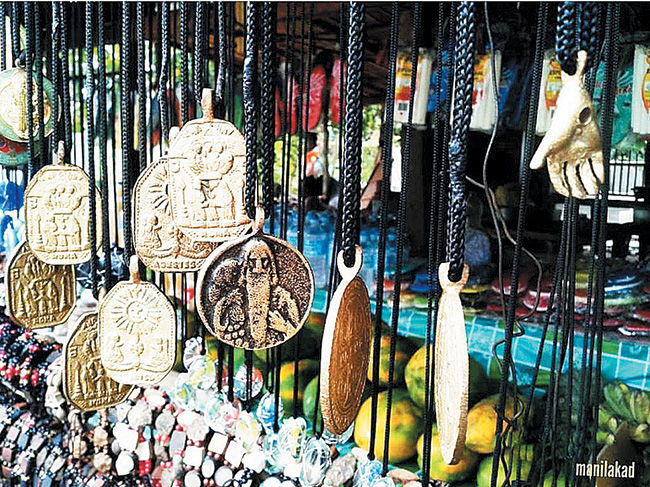 Sakay
Aside from Hermano Pule, another historical figure with links to Banahaw was Macario Sakay. In one of our walks, we were surprised to see a marker of Sakay in an obscure spot. He declared himself President of the Republic and was gypped to surrender on the promise of amnesty and the formation of Philippine Assembly composed of Filipinos that would hasten the declaration of Philippine Independence. The National Historical Institute and the University of the Philippines erected a marker in Banahaw where he and his troops had gathered and found solace.
Samahan ng Tatlong Persona Solo Dios
Last month, I was able to visit Banahaw again, this time with tourism influencers sponsored by the Tourism Promotions Board. We went to "Samahan ng Tatlong Persona Solo Dios" commonly called "Tres Persona" in Barangay Kinabuhayan Dolores, Quezon. This group was founded by Agapito Illustrisimo of Bantayan, Cebu. They have "ministros" (ministers) and "babaylans" (priestesses). Curiously, ministros may marry but the babaylans may not. The "Tatlong Persona" are "Ama," "Anak," and "Espirito." They worship on the 7th, 17th, and 27th of the month. We heard the ministers and priestess expound their faith. Listening to them speak in "flawless" Tagalog, I could sense their genuineness and sincerity, which I haven't felt for a long time. We were served barako coffee and entertained by a talented dance troupe.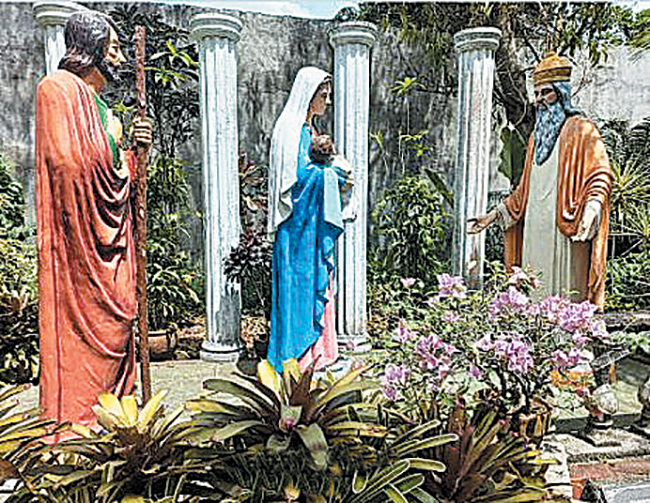 Our Lady of Sorrows
Before we went to the far-flung barangays of Dolores, Quezon, we stopped at Our Lady of Sorrows (Mater Dolorosa) Church. Many miracles have been attributed to Our Lady, who is portrayed in a mournful state. She is considered the Patron Saint of OFWs. This church was declared a National Shrine on July 15, 2017. Every Friday, "Pangkuan" rites are held and every year, "Viernes de Dolores" is held with holy mass and "Turumba" which is a way of honoring the Blessed Mother by dancing and singing. At the back of the church is a museum and statues of the Seven Sorrows of Mary, which are events in her life that are popular devotions.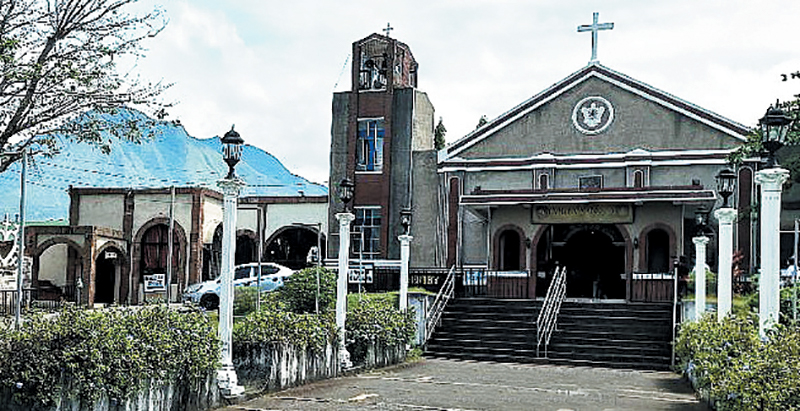 Puesto
For pilgrims, the holiest places are in Barangays Kinabuhayan and Sta. Lucia. Agapito Lontok, the religious hermit, discovered the holy sites (puestos). Some of the well-known are "Yapak," "Balon ni San Isidro," and Sta. Lucia Waterfalls. I personally went inside a claustrophobic narrow cave and exited on another side. There are more than a hundred puestos and may take several years to finish the "pamumuesto" rituals.
Bangkong Kahoy
From the holy waters of Kinabuhayan, we hopped on to our van on our way to Bangkong Kahoy, a 21-hectare nature reserve in Barangay Kinabuhayan, Dolores, Quezon. It is located 2,400 feet above sea level between Mts. Banahaw and Cristobal. It can be reached via a two-kilometer unpaved road.
This paradise in the mountain allows you to appreciate the countryside in a safe environment. One can stay in their villa, pavilion, open-air cottages or simply camp. For couples, there is a beautiful "Hobbit House." Their restaurant serves fresh garden produce. They also sell products from their farm such as raspberry shake, jam, and wine. These wild berries, locally known as "sampinit," are grown in their farm. One can also experience raspberry picking if they are in season at minimal cost. More unique products include mushroom burger and mushroom hopia. The wide expanse of the land has been used for movie shoots and live open-air concerts.
Mystical Mountain
Mt. Banahaw has been called by several names — Mystical Mountain, Power Mountain and many more. It is actually a volcano with three peaks and is surrounded by Candelaria, Dolores, Lucban, Liliw, Majayjay, Nagcarlan, Rizal, San Pablo, Sariaya, and Tayabas.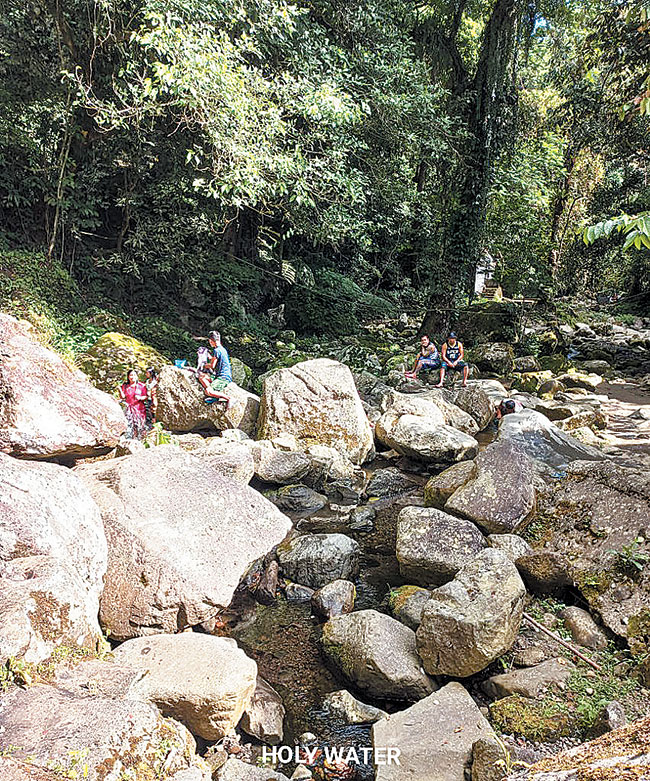 For the mountaineer, it is the highest peak in the Calabarzon. For the environmentalist, it is a protected area. For the religious pilgrim, it is a holy site to ask for forgiveness or divine intervention. For the social scientist, it is syncretism, folk religion, animism, history, herbal medicine and more. Banahaw may be many things for different people but for the ordinary person, it is an abode of peace where gentle, genuine folks stick to their faith amid the pretensions of modern life. Truly, Banahaw beckons.
Credits: This tour was organized and facilitated by the Tourism Promotions Board.
JP Ordoña (Manilakad) leads Manilakad Walks in Intramuros, Binondo, Quiapo and more. In between, he writes, climbs, dives and more. Let him guide you to several walking destinations in Manila. Manilakad (JP Ordoña) can be reached on Facebook Messenger or through text at 0916-3597888.