Growing up in Quezon City, I was fascinated with the "green zones" which used to abound especially in the Diliman area. I would climb up our roof and using my dad's binoculars, I would gaze as far as my eyes could see.
One day, my dad drove us to Novaliches via Mindanao Avenue. I knew there was a plastics factory in that area because it caught fire one December night but I didn't know there was a rice field nearby. What?! A rice field 10 minutes from our house seemed unimaginable. But that was Quezon City in the '60s – green, wild, and cool.
SM North was an open field with grazing cows. I'm not sure if it was a rice field but I remember models of housing units were displayed in that open area. Eventually, BLISS in Pag-Asa was built with a swanky clubhouse, swimming pool, tennis courts and gym. I took advantage of these facilities, swimming almost every day, until it became unbearably dilapidated.
Crossing Cows
Those days, you had to be careful when driving on North Avenue lest you run over a crossing cow. That triangle north of Manila, site of what is now known as Trinoma Mall was a big open area until the informal settlers took over and turned it into one of the biggest shanty towns in the world, rivaling Mumbai's.
Back to our drive, after less than an hour, passing through Tandang Sora, we finally reached Novaliches which, at the time, looked more like a ruralscape.
It was noticeable not only because of the greenery but also because it was cooler, somewhat akin to Antipolo weather. My parents were probably enamored with the place that they bought some property there. I never enjoyed that property because they sold it only to regret it later on because it is now a busy area near a mall.
Shooting birds
Back to my carefree childhood days, I remember asking some childhood neighbors armed with airguns where they were going. Abruptly, they said, "shooting birds in Project 6!" My imagination went wild but it remained just that because at that age my adventures were limited to family outings and boy scout campings.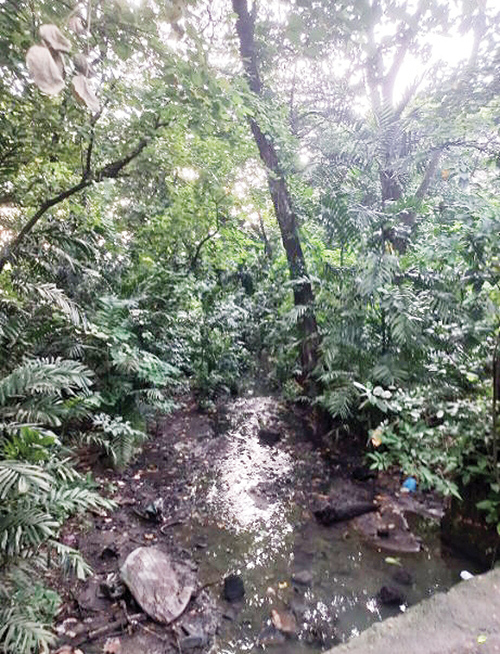 In my 20s, I joined running marathons and had to do weekday runs on my own. (Weekend runs were with a group.) Powered by wanderlust, every run was a new route. For me, Quezon city was a vast "wanderland."
I once ran through a narrow road and ended up in an area called Vasra (Visayas Avenue Subdivision Residents' Association). Then I had a "wow" moment when I saw a fenced area with tall trees. This must have been the mystical forest of my youth's imagination. But I didn't venture inside because it was getting late and it looked like a dark forest.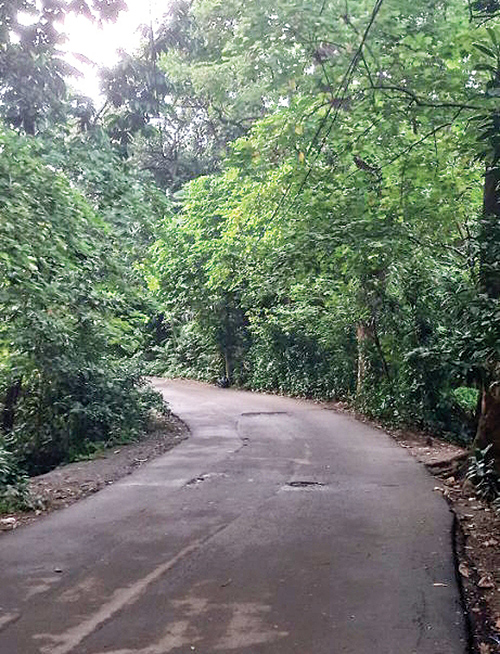 It is really ridiculous that after climbing the highest mountains and diving the best coral reefs, I have never trekked this hidden forest which is quite near my house. Until recently.
After a dental appointment in Maginhawa, I just thought on a whim, to finally explore this place, something I have postponed for four decades.
Arboretum
There were no tricycles so I had no choice but to walk.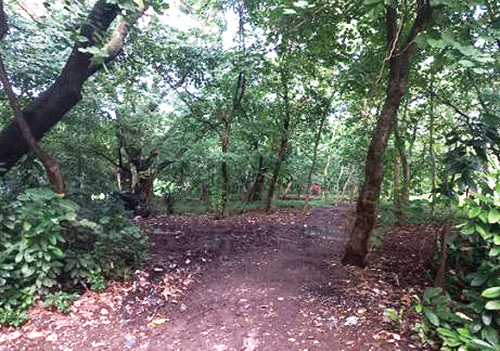 I was now inside the Arboretum. As usual when I'm exploring a new place, I don't want to be noticed. I followed some people but when they went to a narrow alley, I decided to unfollow them. I decided to take a wider, safer road. I started seeing signs that this was private property. I also knew there were informal settlers who have settled there for years. Was I trespassing?
I continued my walk and asked some young people if the road leads to Vasra. Except for a few muddy portions, it was an idyllic sunset forest walk right smack in the middle of Diliman. My mountaineering mindset goaded me to go inside the forest with 20-foot tall trees amid the wildlife but I had no permit so I backtracked. I wanted to remove my mask and face shield to breathe some fresh forest air but it seemed that the habit had stuck.
Central Avenue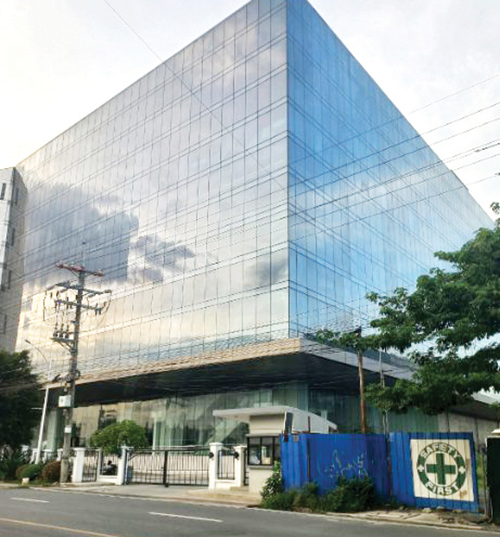 At the end of the forest road was a barangay. The walk ended when I saw an unfamiliar building to my right. It wasn't Vasra yet but I decided to exit because I was getting hungry. It was Central Avenue which is home to many Iglesia ni Cristo properties including its museum. I walked a few more meters until I reached Visayas Avenue. I was now familiar with this place because I used to teach in a Catholic Seminary in this area which my son said looks like a Colombian drug lord's lair.
Visayas Avenue
There are many food establishments along Visayas Avenue but instead of turning left going toward Quezon City Hall or SM North, my nomadic instinct told me to turn right. The food choices are aplenty. Conspiracy Garden Cafe is still around the last time I was there. I finally found Baker's Dozen after asking some riders, home of famous ensaymada and mini donuts. Nearby is Fariñas with its empanada. Other stores were selling yema cake and fried salted egg bangus.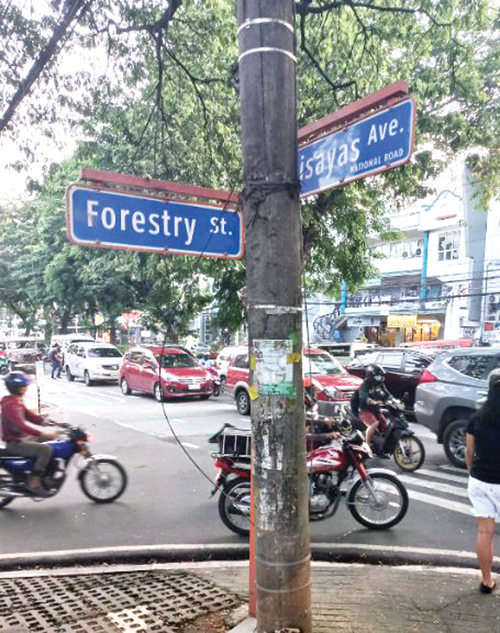 After an exhilarating urban forest walk, nothing beats munching an empanada or ensaymada to cap off the day.
Note: Although the Arboretum is part of the University of the Philippines, many students and graduates have never been to this hidden forest. Even residents of nearby villages have never ventured into this woodland. Perhaps this is the right time to visit because the Philippine General Hospital (PGH) is planning to build a PGH Diliman in this property which faces Central Avenue.
The goal of PGH is to build a world-class public hospital accessible to the poor with educational and research functions. According to the proponents of PGH Diliman, no tree will be felled.
JP Ordoña (Manilakad) leads Manilakad Walks in Intramuros, Binondo, Quiapo and more. In between, he writes, climbs, dives and more. Let him guide you to several walking destinations in Manila. Manilakad (JP Ordoña) can be reached on Facebook Messenger or through text at 0916-3597888.