Matabungkay has become too popular while Calatagan and Nasugbu have become semi-exclusive. On the other side, Anilao attracts divers, while Masasa, Fortune Island, and Isla Verde are a boat ride away. That leaves Laiya in San Juan, Batangas the most accessible swimming beach for families and friends.
Laiya has a nine-kilometer stretch of fine sand dotted with resorts catering to everyone. Thanks to Skyway, it can be reached in three hours. Checkpoints are still in order and most resorts require medical certificates.
Laiya in the mid-'80s
My first trip to Laiya decades ago was not as a beach goer or diver, but as a mountaineer. It was an initiation climb for neophytes of Philippine Air Lines Mountaineering Club (PALMC) at Mt. Daguldol. At 2,200 feet, this mountain is considered a minor climb. Eventually, we got inducted into the club on a major climb in the mystical mountain of Mt. Banahaw in nearby Quezon province.
Geography
San Juan, Batangas is actually bounded by Candelaria, Quezon in the north. I remember counting 17 small bridges on a rough road from Candelaria to Laiya. That is no longer the case now with good roads reaching Lobo, Batangas. Back then, PAL Mountaineers and Divers had to cook their own food and dig their own kybo.
Most of San Juan faces Tayabas Bay but Laiya faces the Verde Island Passage, which has the most diverse marine environment in the world. Waking up early to see the sun rise is well worth it in this most eastern part of Batangas.
Laiya in the 2000s

I came back after two decades as a solo traveler and was surprised to see all sorts of resorts—from swanky to the karaoke types. There were few accommodations for solo travelers so I decided to just pitch tent and reminisce my camping days. Laiya caters mostly to families and groups.
Laiya now
The third time was in May of this year and it was the most enjoyable. I wasn't driving, cooking, climbing or camping, and we had confirmed bookings at The Resthouse Laiya, which is probably one of the biggest resorts. At nine hectares with a beach 300 meters wide, it only has one villa and one cabin, ensuring you almost utmost privacy. Both are beachfront accommodations but far enough from any unexpected visitor. The nearest resort on both sides are quite a distance away. There is a fully equipped kitchen with a magnificent view of Mt. Daguldol.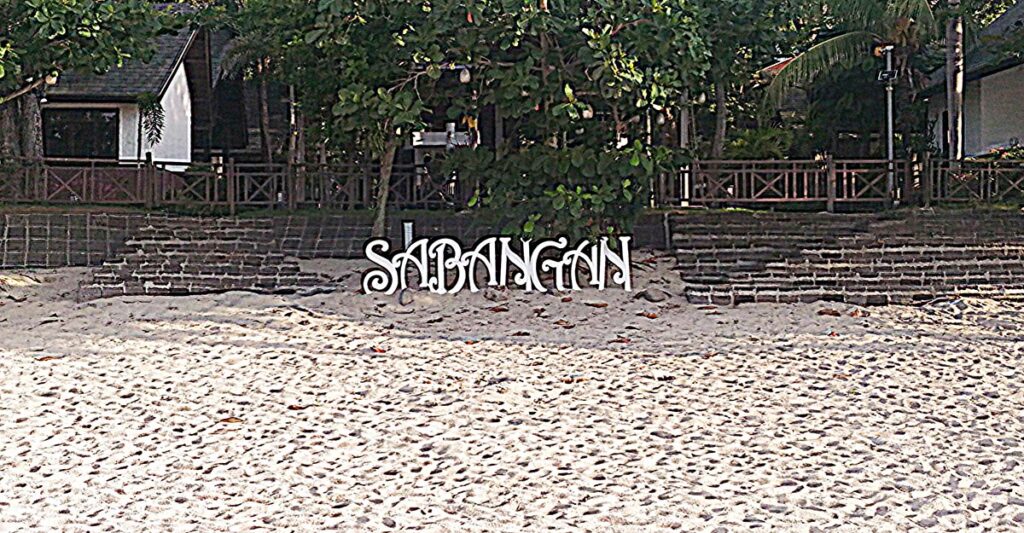 Arriving early at sunrise, I decided to walk along the beach to see the other resorts. I don't remember where I stayed decades ago but Sabangan Resort reminded me of native-themed cottages which I prefer. I also heard that some resorts offer hiking tours to Mt. Daguldol. All these beautiful beaches would have been gone were it not for Horacio Marasigan Jr. and the people of San Juan, who defied former president Marcos in the construction of a copper smelting plant there.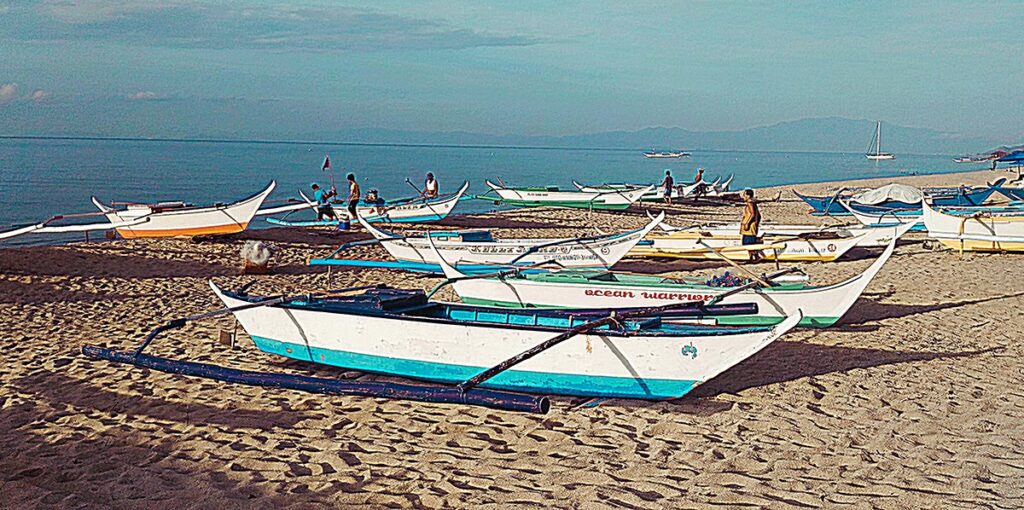 On our way back to Manila, we decided to do a heritage tour of the old houses. My Facebook friend Germia informed me that tours were not yet allowed, but Zaldy Marasigan of Bolboc Heritage Tours told me we could at least visit their headquarters at the Benito Marasigan Ruins. Myrna Maralit welcomed us and introduced us to our guide, Betty Althea, for a quick tour.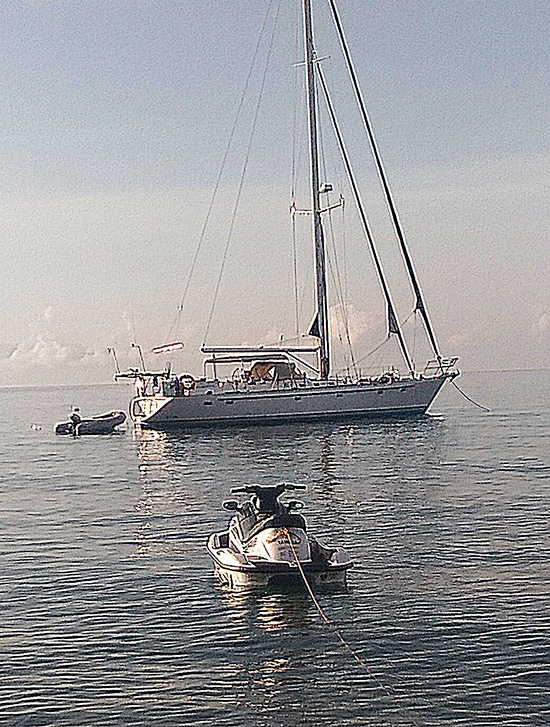 I distinctly remembered a Mediterranean-Mexican looking hotel-restaurant along the Rosario-San Juan-Candelaria Road called Bahay Marikit which I went to during my second visit. I loved the architecture especially the rooms with outdoor showers. But San Juan has authentic heritage houses dating back to the Spanish and American periods.
Heritage tours
We first went to the Benito Marasigan House, now known as the BM Ruins. This neoclassical house was built in 1930 and had three floors. Unfortunately, it burned down in 2009. The cause? Sunlight reflected from a glass window and hit the dry wood. The house refused to die and is now a museum and home to Bolboc Heritage Tours.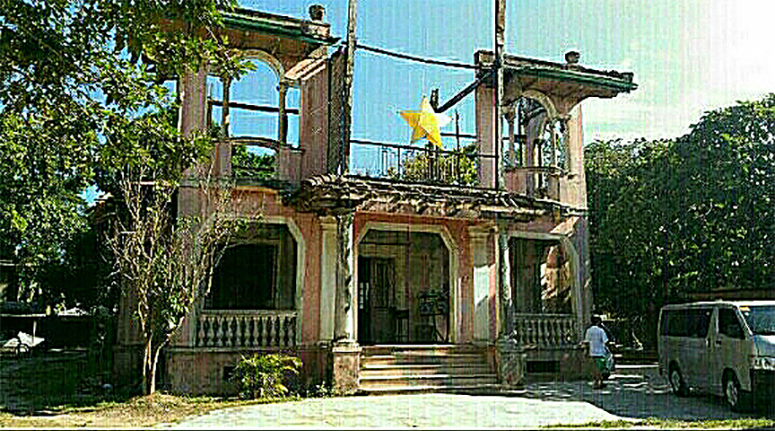 Since tours were not officially open yet, we just breezed through several houses with the guide providing us with interesting facts. Most of the heritage houses are owned by the old rich from San Juan and other parts of Batangas and Quezon.
Our next stop was the Mercado White House. It is a solid imposing structure with French furniture inside. It was said to have been built by the same foreman and carpenters who did the Sariaya and Lucena mansions.
From the white house, we went to a pink house called Casa Leon, named after Leon Mercado, a "coconut king" and Katipunero who fought the Spanish and American colonizers. Another renowned house is the Apolonio Marasigan House which was built in the 1800s. There is a coffee shop called Cafeno on the ground floor. There are a lot more heritage houses in the area.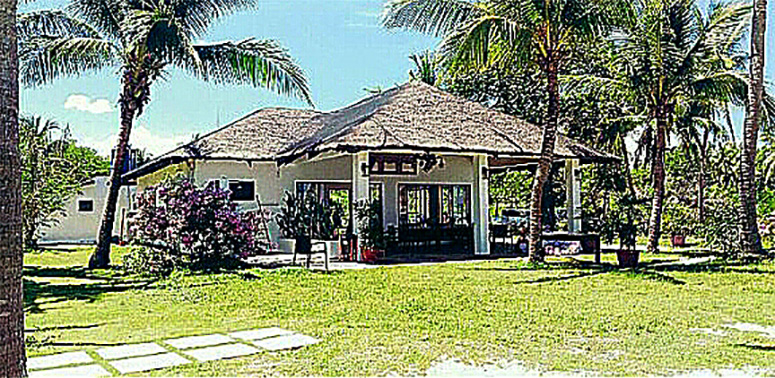 A trip to Las Casas de Acuzar will bring you to Casa San Juan (Batangas). Its original location in San Juan is now an empty lot but it is reputed to be one of the most accurate houses in that Bataan heritage haven.
Our last stop was San Juan de Nepomuceno Church which was named in honor of the first martyr of the Seal of the Confessional. This place of worship transferred to its new location due to floods so, it is considered a young heritage church built in 1894. In pop culture, this baroque church is known as the wedding venue of Judy Ann Santos and Ryan Agoncillo, who hails from Rosario, Batangas.
History
San Juan is a first-class municipality which used to be part of Rosario, Batangas until 1864, when Camilo Perez, founder of San Juan, initiated the separation of San Juan from Rosario. It was originally called San Juan de Bocboc or bukbok, meaning "dry rot" because it had an excess of bamboo and mangrove trees which were just laid to rot. In 1914, Bocboc was changed to Bolboc which means "wellspring."
San Juan's original location, which was flood-prone, is where you will find the Pinagbayanan Church Ruins. Archaeological diggings have unearthed the area's pottery history. The clay industry continues to thrive in this part of San Juan, that potter Lydia Obligar has been invited to Malacañang on several occasions.
Another famous industry here is lambanog—the Philippine arrack made of tuba or coconut sap distilled three to even six times. A liter of lambanog needs six liters of fermented sap to be produced. Some Batangueños consider it a medicine for ulcer and dysmenorrhea. A coconut tree can produce tuba for 15 years.
These facts, among other things, made the people of San Juan love their booze, beach and pots that they organized a Lambayok Festival to pay homage to their three industries: lambanog (coconut wine), palayok (clay pot), and karagatan (ocean). Being one of the biggest municipalities in Batangas, San Juan has all the amenities of a city such as banks and fast-food restaurants, but it has retained its rustic charm.
The Bs of Batangas
Batangas always reminds me of several Bs: bulalo, barong, barako, balisong, bulkan, bagoong balayan, and barikan (lambanog drinking). But what makes San Juan unique is the combination of three Bs: beach, boondocks, and (lumang) bahay.
I have yet to see the other attractions, such as Poctol Mangroves, San Juan Parish Museum, Pinagbayanan Church Ruins, Mahal na Señor, and the panutsa and pottery stores. I will definitely come back to this bountifully beautiful place in Batangas. I can't wait to lie on the beaches of Laiya again!
Note: Tours are not yet officially allowed. Medical certificates are still needed in most beach resorts. The Resthouse Laiya can be reached at (0917) 810-2449. Some resorts remain closed.
For heritage tours, please contact Zaldy Marasigan of Bolboc Heritage Tours at (0917) 892-6499.
All San Juan photos are by Bing Hipolito.
JP Ordoña (Manilakad) leads Manilakad Walks in Intramuros, Binondo, Quiapo, and more. In between, he writes, climbs, dives, and more. Let him guide you to several walking destinations in Manila. Manilakad (JP Ordona) can be reached on Facebook Messenger or through text at (0916) 359-7888.