The Mini Suites, the hotel brand of Lucio Tan-led Eton Properties Philippines, is putting its efforts to help communities during the COVID-19 pandemic. The hotel remains operational in order to cater to long-staying guests, essential workers from neighboring establishments, and homebound Overseas Filipino Workers (OFWs) who were cleared by DOH as COVID-free.
The Mini Suites offered to be a temporary home for the following based on the government guidelines:
a. Foreign guests who had existing bookings or reservations under any Accommodation Establishment within the Philippines as of 17 March 2020; and other foreigners who are transiting through, or are otherwise temporarily staying in the Philippines for a short period and will leave the country;
b.         Long staying guests;
c.         Employees from neighboring basic establishments;
d. Distressed OFWs or OFWs eligible to avail of accommodation assistance from the Overseas Workers Welfare Administration (OWWA) pursuant to relevant OWWA guidelines and issuances.
e.         Stranded passengers or passengers whose domestic or foreign flights or rides have been cancelled and are prevented from leaving a city or place where they do not permanently reside, or have difficulty availing of transportation to their home city or province, due to the implementation of a community quarantine.
This initiative aims to provide workers with a safe place to stay as they carry out their essential work, and a sanctuary for stranded guests before heading to their respective hometowns.
At the onset of the COVID-19 pandemic, the hotel has implemented strict safety measures in the hotel for its guests and employees. Now that the country is bracing to ease into more relaxed community quarantine policies, the hotel is implementing stricter health and safety protocols to keep the hotel virus free.
This is how staying at The Mini Suites will look like as it welcomes guests:
Thermal Scanners. Pre-entry temperature checks will be mandatory for all guests and visitors. All luggage and things to be brought inside will be disinfected at the entrances too.
Standard PPE Uniform. All hotel front desk and security staff will be welcoming guests wearing masks and gloves. Housekeeping staff who will do misting activities will be required to wear a personal protective equipment (PPE) suit. All guests will be required to wear masks on common areas at all times as well.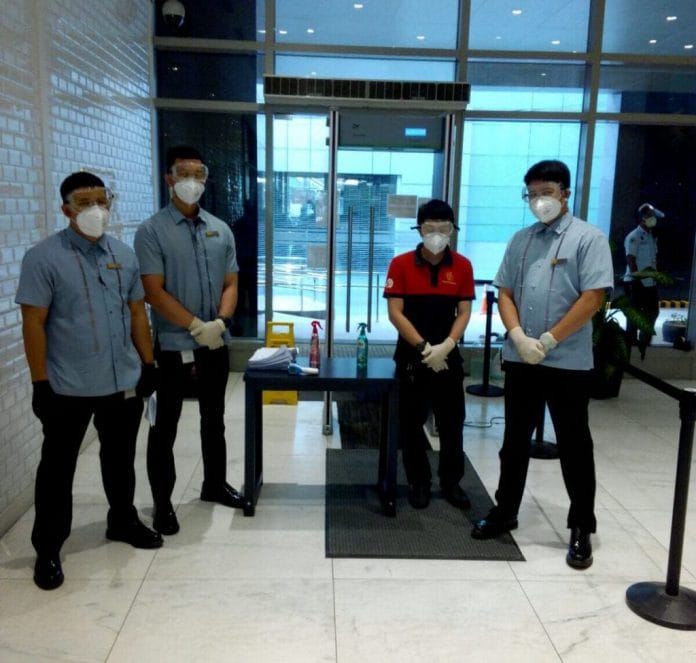 Social Distancing. Strict social distancing measures will be implemented hotel-wide. The Mini Suites has installed foot markers to guide people where to stand on the common areas such as the lobby and elevators. For guests' safety, the hotel staff will practice less physical contact whenever possible.
Cleaner than ever. Regular disinfection and misting activities on common areas such as lobby and amenities will be the new norm in The Mini Suites. Guests are assured that their rooms are fully sanitized prior to check-in.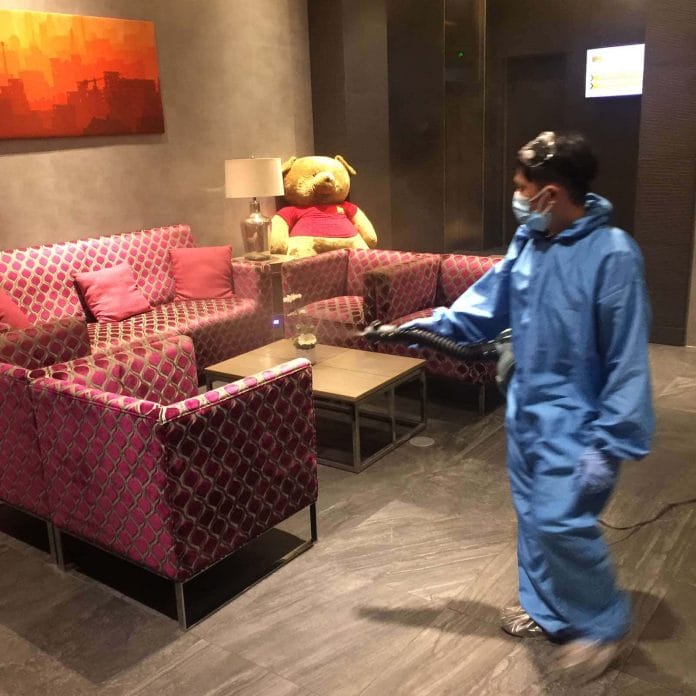 As hotels worldwide develop post-pandemic policies, traditional hotel experience is expected to change. But one thing remains for The Mini Suites — its commitment to ensuring its guests' health and safety at all times.