Food preparation that's visible to guests, contact-light approach and digital menus are some of the measures hotels and resorts are adopting while keeping their distinct culture and service intact.
The world came to a standstill because of the COVID-19 pandemic. Worldwide travel restrictions took place, which basically halted almost all movement for leisure.
According to the United Nations World Tourism Organization's report on COVID-19 Related Travel Restrictions as of April, "100 percent of all worldwide destinations have introduced travel restrictions in response to the pandemic," making travel and tourism among the widely affected sectors. And that includes the Philippines' tourism stakeholders, hotels and resorts.
In mid-March, the Department of Tourism said that no hotels, resorts, tourist inns and the like were allowed to operate during ECQ; limited operations were allowed only for some hotels that had foreign guests with existing bookings, long-staying guests and guests who are employees of neighboring basic establishments.
With the absence of guests and activities, the once-bustling hotels and resorts had to quickly adapt to the ever-changing customer needs these pandemic times. What resonates in clearly with the efforts the industry has been undertaking ever since everything halted is that guests are assured of their safety by putting new practices in place and that winning guests' trust is vital in these uncertain times.
Now that general guidelines are in place, quarantine restrictions and the gradual reopening of the economy are taking place, hotels and resorts, with their customer experience culture intact, are preparing to take on the road towards the COVID-reshaped landscape of hospitality.
Property Report asked leaders in hospitality to share how the new customer experience will be like once they reopen their doors.
Cathy Nepomuceno SVP and head of sales and operations Discovery Hospitality
We've always put warm, heartfelt service at the core of everything we do. We're facing many changes and it's been a challenge to adapt, but we are pressing forward. We follow government advisories very closely and are transitioning from a contactless to a contact-light approach. Despite some physical distance, we are studying, training and preparing for different ways to reach out to our guests.
Guests can expect to be greeted warmly by staff with a "hand over the heart," a signature gesture by Discovery destinations that's since been adopted across the country. Security will continue to use infrared temperature scanners and disinfectant spray at each entrance. Upon check-in, guests will be asked to accomplish the mandatory health check questionnaire by the Department of Health. Social distancing will be strictly observed. Elevators will only operate at half capacity, and hotel staff will maintain three feet distance from guests and each other on a daily basis. Discovery destinations have, for years, installed a sanitation officer on-ground, and will continue to emphasize the importance of this role.
We are reminded that attention to detail remains paramount; everything else will follow. We are exploring new ways to communicate warmth from behind a face mask or from a meter away. We are learning to evolve in the way we create an enjoyable dining atmosphere. We are seeing, more and more each day, the commitment of every member of our team to keep people believing in travel.
Atty. Nikki Cauton CEO, One-Of Collection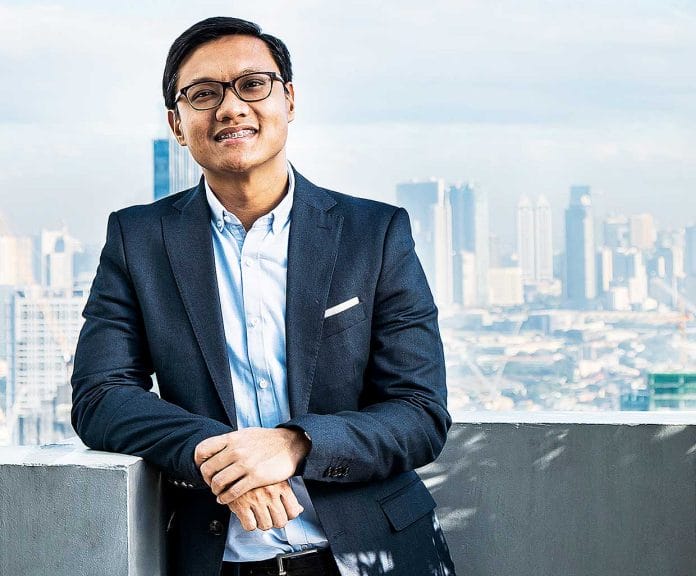 Amorita Resort has always been dedicated to low-density development. Our organic design approach encourages guests to explore the resort on foot and discover pockets of delight while enjoying the safe haven and privacy that our guests deserve. While we ensure a seamless non-contact check-in, digital menus, and other measures are observed, the personalized service that Amorita Resort is known for will stay for sure with some additional surprises.
The hospitality industry, especially resorts like ours, is vulnerable to a global pandemic, and being a "non-essential" business, we will be the last ones to open our doors to the public. It is extremely important to stay agile and resilient amid any crisis in order to survive. We have always thought of our company as a disruptor, and this mindset along with a lean and efficient organization have allowed us to quickly find ways to pivot and adapt to a new environment. Moving forward, we need to be always on the lookout for challenges and risks, and operate in a prudent and efficient manner, so that our financial position ensures the sustainability of our business. We also stay true to our values, which complement our desire to be agents of support and change to the community, and these reflect how we care for our employees and guests who keep us running.
Gottfried Bogensperger AVP and general manager Grand Hyatt Manila
Based on the feedback that we have been receiving, we get the sense that people are looking forward to resuming, more or less, their normal lifestyles. Nevertheless, a certain amount of social distancing will be the new norm, and in addition to allowing for greater physical distances between tables, food safety and hygiene standards, in particular, will take center stage going forward. Food preparation and cooking of dishes will be made even more visible to customers so that they can witness and feel reassured that what they are consuming has been prepared according to the highest hygiene and safety standards.
At Hyatt, we believe that giving our customers such assurances on our standards and practices will generate confidence in our products. While getting together with friends and relatives will still be something that is desired and continued to be enjoyed by most people, the actual sharing of food and beverage items will most likely no longer be the acceptable norm or practice, and people will appreciate and expect that ample spacing has been allocated between tables and/or between different groups of people. Caring for people and their well-being (which include guests, staff and suppliers) is the new benchmark in hospitality.
We are all still learning how to cope and deal with different situations, which are fluid and can change at any time. New customer experiences are being developed and put into place as we speak, taking into consideration the new expected norms. How we will develop and/or manage the new expectations, and how we can instill in our customers confidence and trust in us and our products, will become operationally critical and a key differentiator in doing business in the future.
At Grand Hyatt Manila, we will continue to source for the best ingredients, and create the best products to cater to the needs of our customers, with their well-being of topmost importance. We believe that going forward, the focus will be about hygiene, food safety and ample spacing to assure sufficient physical distancing for peace of mind. Grand Hyatt Manila was accredited with the ISO22000:2018 for its high level of food and hygiene standards, and we will continue to maintain the strictest and highest of standards in all areas so that our customers can feel secure and enjoy our environment, all our products and services, and will remain our loyal supporters whatever the new landscape may be.
Bruce Winton Cluster general manager Marriott Hotels Philippines
Marriott sets focus on bringing a reduced contact environment that offers peace of mind with a still very personalized and individual experience. Safety and hygiene will become the most important hotel amenity. While our hotels have always had a focus on best in class cleaning and hygiene practices, our efforts to focus on the Top 10 touchpoints in our hotel rooms and public spaces — from hand sanitizing stations in hotel entrances, front desks, elevator banks, to guest rooms, staff training, follow up and inspection, use of hospital grade chemicals — will complement our operational practices.
Reducing touchpoints, use of digital, social distancing measures from signages and partitions at check-in, reducing foot traffic and overall guest and associate awareness. Globally, Marriott has formed the Marriott Cleanliness Council consisting of in-house and outside experts in food and water safety, hygiene and infection prevention, and hotel operations to make sure we go beyond our normal protocols. We are all in this together.
Tourism has been a major contributor to the Philippine economy and we were gathering fabulous momentum. This (pandemic) is a setback, of course, but I do not believe it will affect the long-term opportunity that the Philippines affords. We remain very optimistic and all of our projects continue as planned. Barring a few minor delays we are still bullish and our development team is still discussing new projects even during the quarantine period with local investors. Moving forward, Marriott will work towards doing good in the community, protecting our associates, business partners and guests in every way — health, jobs, managing costs, seeking new business opportunities, promoting and enjoining in local tourism opportunities, and building our global relationships for the restart of international travel.
Bernd Schneider Cluster general manager Raffles and Fairmont Makati, and Raffles Residences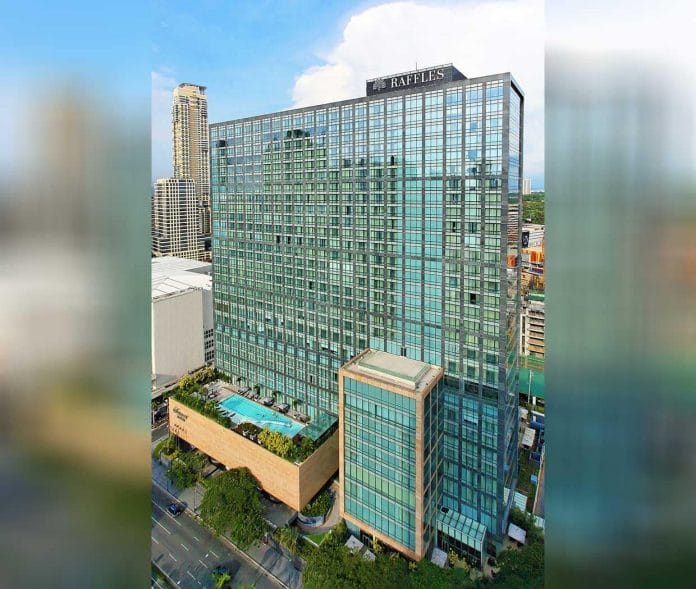 The tourism and hotel industry are resilient and have weathered many storms over the years. Even though our industry has been severely affected by the COVID-19 pandemic, we remain confident in our ability to adapt to the changing needs of our guests. We will be doing everything possible to ensure the highest levels of health and safety, whilst ensuring we maintain the high level of service and tailored experiences, for which the Raffles and Fairmont Makati are renowned.
At the core of our efforts is Accor's ALLSAFE program, which was recently announced. Being a part of this global hospitality company, our hotels will implement some of the most stringent cleaning standards and operational procedures in the industry to ensure the highest levels of hygiene and protect the safety of our guests. These standards have been developed with and vetted by Bureau Veritas, a world leader in testing inspections and certifications. The program includes 16 main areas of focus including having an ALLSafe officer available 24/7 in all hotels, additional sanitation and disinfection protocols, social distancing measures, contactless payment and check-in/check-out where possible and a raft of other measures to ensure the protection of our guests and teams. As we prepare to reopen our food outlets, we will also establish elevated food safety standards, which will exceed the required government guidelines.
Accor and AXA have also announced an innovative strategic partnership to provide medical support to guests across its 5,000 hotels, which include the Raffles and Fairmont brands. As soon as July this year, the partnership will provide our guests with access to the highest level of care. As we prepare for the post-COVID-19 rebound, this unique medical service complements our overall recovery plan.
The global pandemic is still ongoing but as we look back at the early stages, I realize that a quick and effective response is crucial. There are also the characteristics of adaptability and flexibility. The government guidelines are constantly adjusted depending on the status of quarantine so we must be efficient in adhering to them. I credit our colleagues and their "can do" spirit who make this happen. Moving forward, it is also important to be creative, resourceful and innovative with your business. Change may be challenging but in the long run, it helps us to improve.
Our passion for travel, exploration of new destinations and the chance to meet people from other cultures will always be a strong driving force for people and we believe the long-term future of travel is bright.
Cleofe Albiso Group general manager Megaworld Hotels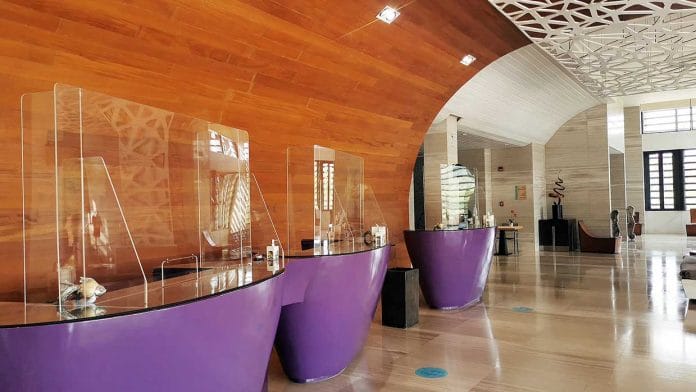 Our guests will experience the new realities at the Megaworld Hotels. There will be a lot of focus on keeping the sanitation protocols in place and these will be strictly followed. Reassuring the guests of their safe stay in our hotels will be our priority. Personal protective equipment will be part of our associates' uniform. The hotels' back-of-the-house premises will also have provisions for social distancing, including in the associates' cafeteria and the locker rooms of the employees.
All guests are also required to wear masks within the public spaces of the hotels. Amenities like the pool, gym and spa will not yet be available for service and use, depending on the government mandate in the region where the property is located. In the coming weeks, restaurants and bars in the hotels will also allow limited capacity and will only cater to in-house guests. Buffet will not yet be available for the meantime, thus packed meals and in-room dining are encouraged.
These safety measures, no matter how stringent, do not deprive the hotel associates the ability to show genuine care to the guests. In fact, the pandemic has elevated the concern, care and compassion of our associates to the guests we serve. The Megaworld Hotels will be their safe place to stay and their home away from home despite the pandemic.
This global pandemic has taught our organization very valuable lessons to keep and learn from. One of them is the focus on sustainability programs that will not only provide care for the earth and our available resources, but also create the value of mindfulness in each one of us.
In the forefront of the hotels during this COVID-19 experience, a pertinent consideration of strictly following the government mandates and supporting the agencies like the Department of Tourism, Department of Health and Bureau of Quarantine has proven beneficial in helping ease up the immediate needs of the situation.
As an organization, our Circle of Happiness Program has helped us survive the crisis where our concern revolves around love for self, others, our work and our country. A strong risk and crisis management in place will always play an important part in surviving any crisis along with business continuity plans. Above all, this pandemic has taught us that crisis in business and all trials of our lives are surpassed through our faith. No matter what religion we practice, our strong belief in God will bind us together with one aim and keep us going.