Finding a place to live in the city can be overwhelming, especially for those who are leaving home for the first time. Aside from budget considerations, you also have to take into account the quality of accommodations, safety, convenience, and type of neighborhood where it is located.
This is why many young professionals who want to live near their workplace turned to co-living. Although co-living is still a relatively new concept, it quickly became a viable and trendy option for young urban dwellers seeking independence, flexibility, and convenience.
The Flats Amorsolo, a co-living development by Ayala Land located right at the heart of the Makati Central Business District (CBD) addresses all of these needs. Ayala Land launched the co-living development in 2018 and revolutionized the conventional rental market. With this, The Flats aims to address the needs of young professionals working in Makati such as tastefully designed and well-maintained accommodations as well as hassle-free moving-in processes, and networking within the community.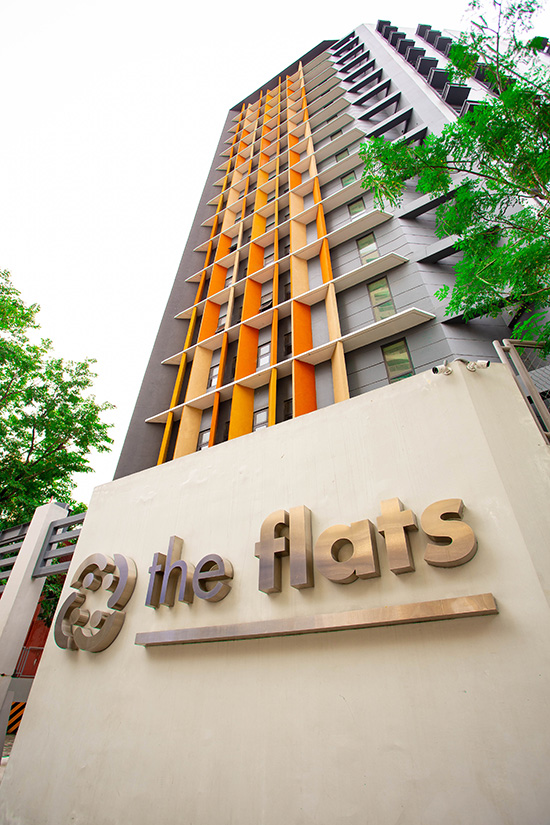 Property Report PH virtually sat down with some residents – fondly referred to as "Flatmates" – as they shared their co-living experience at The Flats Amorsolo.
Safe and enjoyable co-living
Abigail Malajos, has been living at The Flats Amorsolo since August 2020.
As a working millennial who values flexibility and convenience, Abigail opted to avail of The Flats Flexi lease term with rates starting at P7,000 for a 30-night lease, which she can avail of within a three-month period.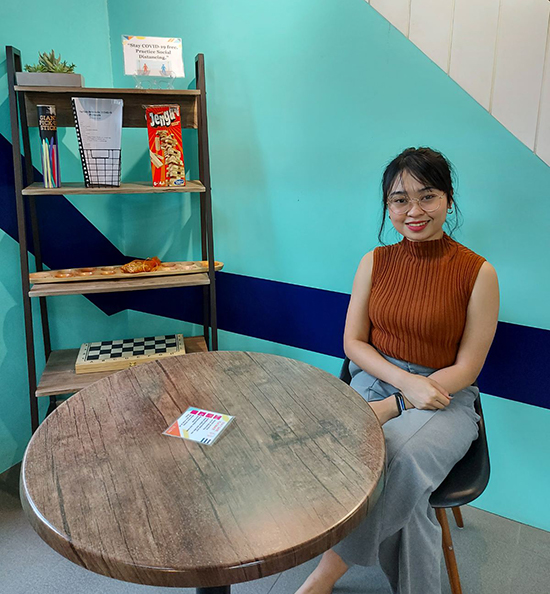 "Everything here is convenient. All it takes is a fifteen-minute walk, and I'm already in my office. When I need to work remotely, I can attend urgent meetings in the comfort of my room, thanks to the good internet connection here. I can also do my laundry without going out, as there's a laundry shop on the ground floor," Abigail shared.
Since The Flats Amorsolo is in the core of Legazpi Village, the laid-back and homier side of the Makati CBD, Abigail has plenty of spare time for her wants and needs as restaurants and cafes are practically her neighbors.
"The neighborhood is lovely. All my favorite places, such as the gym, the coffee shop, and the mall, are very accessible. There's no need to book a Grab Car—I just walk. My favorite coffee shop, Toby's Estate, is just a ten-minute walk from The Flats Amorsolo."
She also feels safe, and at home despite being away from her family in the middle of the pandemic, noting: "I feel safe and secure. The safety policies here are strictly implemented, and every floor has a sanitation area. Besides this, the people and staff are very friendly, accommodating, and respectful."
Reve Deloso, another young professional, has been working long hours and round-the-clock shifts as a medical practitioner. With little to no time to waste, she knew she needed an easily accessible place where she can get quality rest right after work. The Flats Amorsolo thankfully offers a practical living option for frontliners like Reve through the Health Workers Package.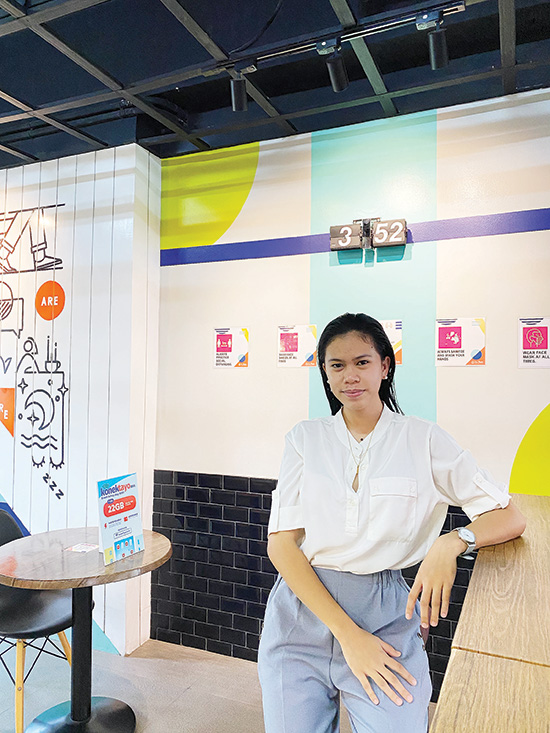 "My workplace is just across the street, and that is one of the reasons why I availed of the Health Workers Package. Everything I need is accessible, and I can even have my own peace at any place I find around the area," Reve said.
"As part of the medical team, I, too, was worried about the possibilities of contracting the virus and further spreading it. But The Flats Amorsolo made arrangements to secure the health of its residents. The staff informs us through text, email, and Viber for safety measures and cautions for infections. They act fast when it comes to health," she added.
With more time on her hands, Reve can enjoy the little things outside work and the perks of city living.
"I love to walk around the city. The city is peaceful, and the people I meet on the streets greet me with smiles. I also like hanging out on the roof deck, where I can get a breath of fresh air and a good view of the Manila skyline," she capped.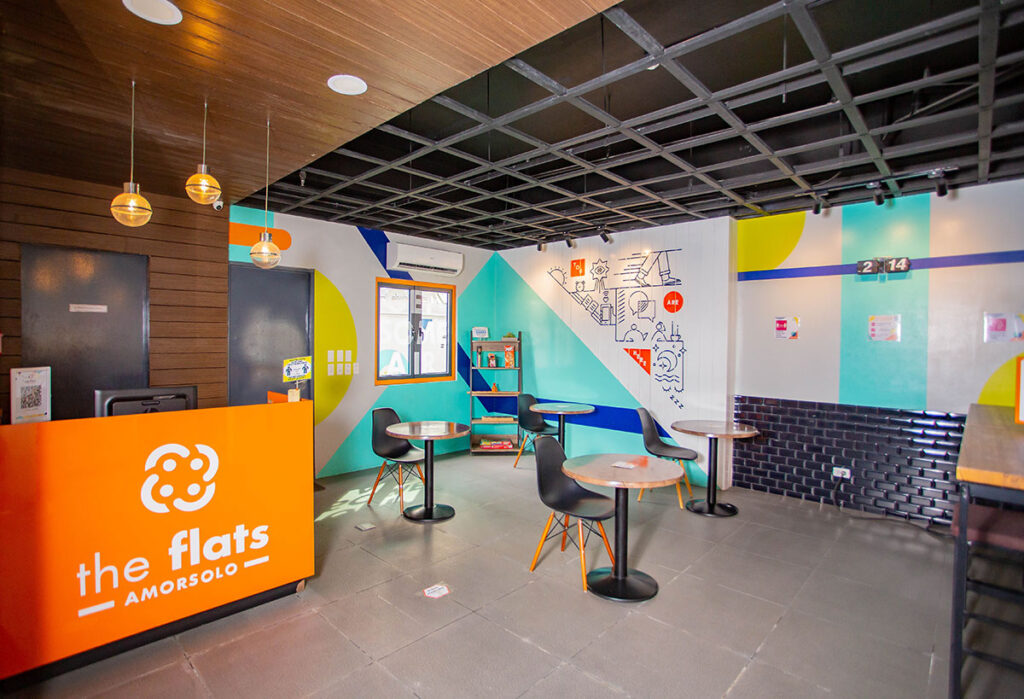 Providing more co-living options
An upcoming addition to the development is The Flats Studio Unit, which can accommodate up to two persons.
A co-living option similar to the condo living experience but at a more reasonable price, the studio units at The Flats are fitted with a kitchenette and exhaust fan. Residents can customize their units to fit their needs by bringing in their own appliances and furniture. Renters also have the option to avail themselves of the bi-monthly cleaning and appliance maintenance.
Unlike conventional rental spaces, the professionally run co-living space takes extra steps to ensure safety and privacy. The entire building is well-equipped with a fire and safety system, CCTVs, and an RFID access system. Its Safe Co-Living campaign safeguards the community's health and safety by frequently sanitizing common areas and providing sanitation kits. It is also powered by a generator to ensure that work and even leisure continues without interruption.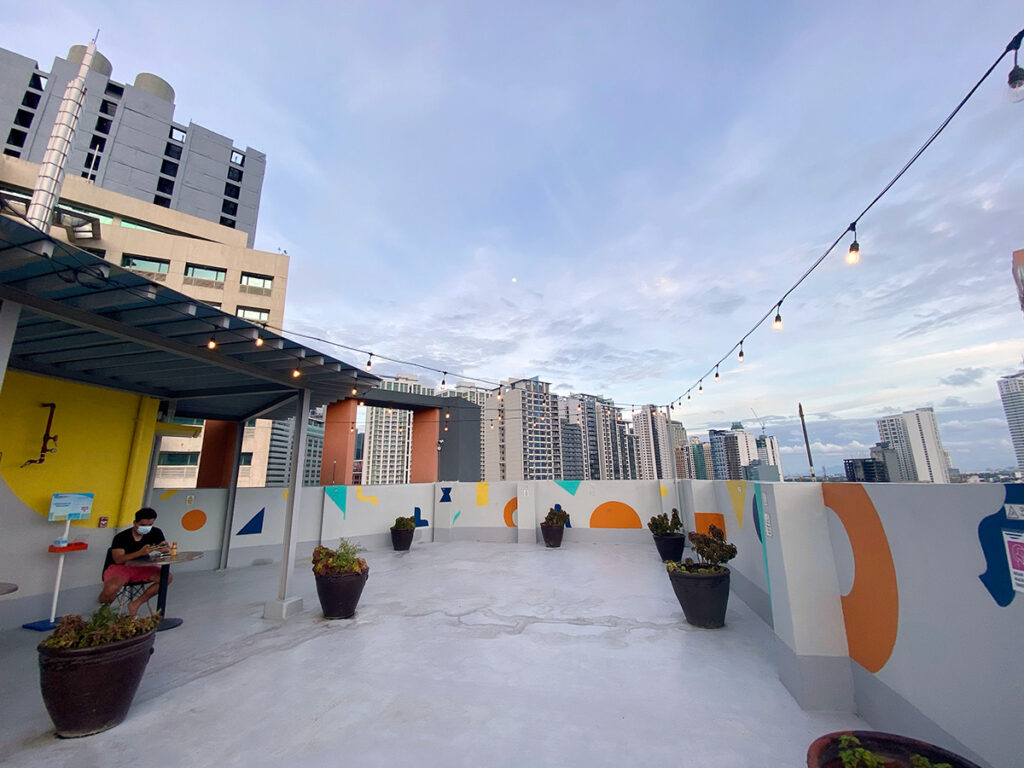 Co-living isn't just the future; it's fast becoming today's reality. This new way of living centered on convenience empowers those seeking a community and change of scenery. On top of it all, it enables the new wave of professionals to achieve independence with greater flexibility when they aren't quite ready to settle in one place yet or are bracing to buy a property of their own.
To learn more about The Flats Amorsolo and the upcoming The Flats Studio unit, visit www.theflats.com.ph or check out on Facebook.