For Poteet Gimenez, scuba diver, and Monette Garcia, kiteboarder, building a tiny house by the beach seemed like the most logical thing to do. Both are into watersports and spend a lot of time in Calatagan, Batangas doing what they love. So they needed a constant hang-out place and they wanted it pronto.
"Given the lockdowns and pandemic, it seemed like a good idea to get away and build a place far from the city, with lots of open space, fresh air, and literally a stone's throw away from the beach — we felt that this was something we could do quickly given the times."
So they decided to go for CUBO®'s modular homes and had two units built, one for each of them. CUBO® was their first and only choice because they knew that the houses were made of sustainable bamboo material. "They looked nice and solid," they added, "and seemed just about the right size to have."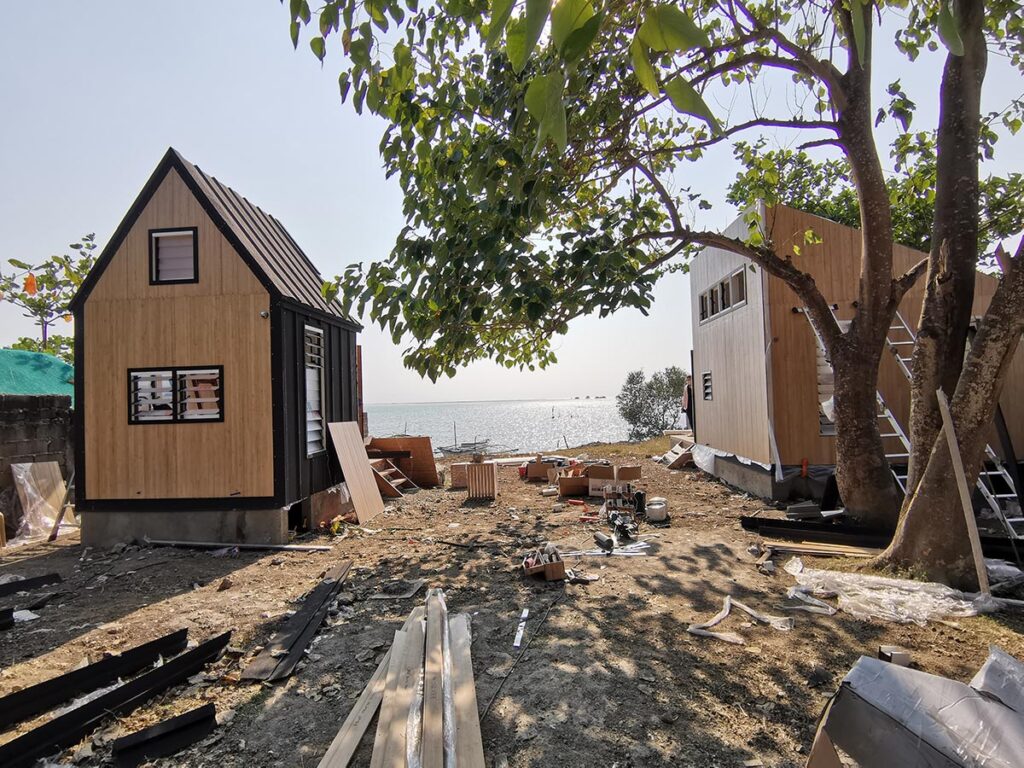 Step-by-step
According to Gimenez, the first step is to communicate with CUBO® to discuss the specifics of your home. "CUBO® will then submit a project proposal, which includes a non-refundable professional design fee based on the floor area of your home." The CUBO® team will proceed to work on the custom design proposal once the fee is paid. For Gimenez and Garcia's homes, it took CUBO® two weeks to submit the proposal. The final plan, along with the total cost (including upgrades, etc.), will be submitted once details are ironed out.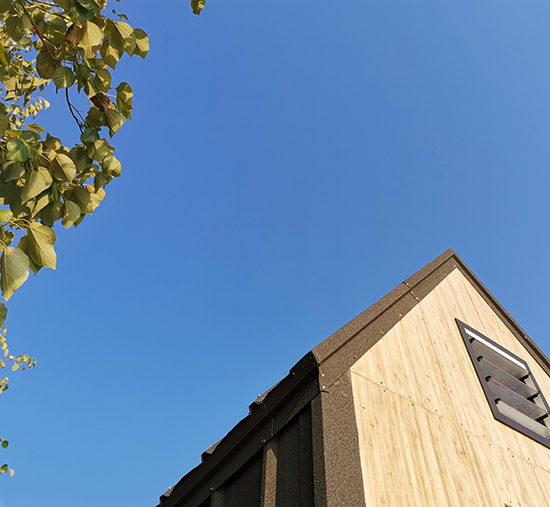 "The building of the foundations where the CUBO® units will stand is a different endeavor altogether," Gimenez clarifies. With their Batangas homes, the CUBO® team endorsed a contractor partner who submitted a separate quote based on the approved design plan. "According to CUBO® Modular System designer Earl Forlales, it is important that the CUBO® team works with an accredited partner contractor to ensure that CUBO® can keep its 50-year quality assurance promise," says Gimenez.
The Cubo team will then put together the CUBO® unit, including electrical and plumbing installations, once the foundations are complete.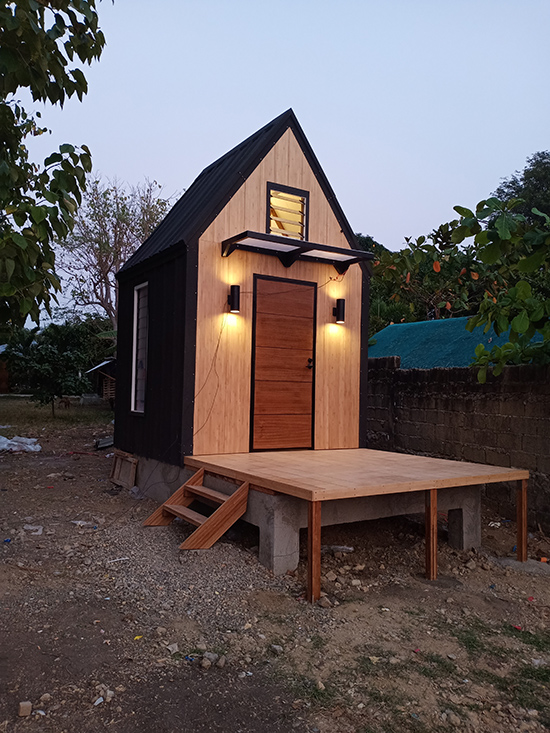 Is it affordable?
The published rates can be found on CUBO®'s website, catalog, and social page. Rates vary according to the house model: Batanes (6.5 square meters), Bulacan (14.5 square meters), and Saranggani  (29 square meters). These come in three types, too: Origin (bare CUBO®), Standard (with a designed floor plan), and Loft (with loft sleeping area and maximized living floor area). Take note that the published rate does not include the cost of laying the foundations and constructing the septic tank. CUBO®'s contractor partner will provide a separate proposal that covers these.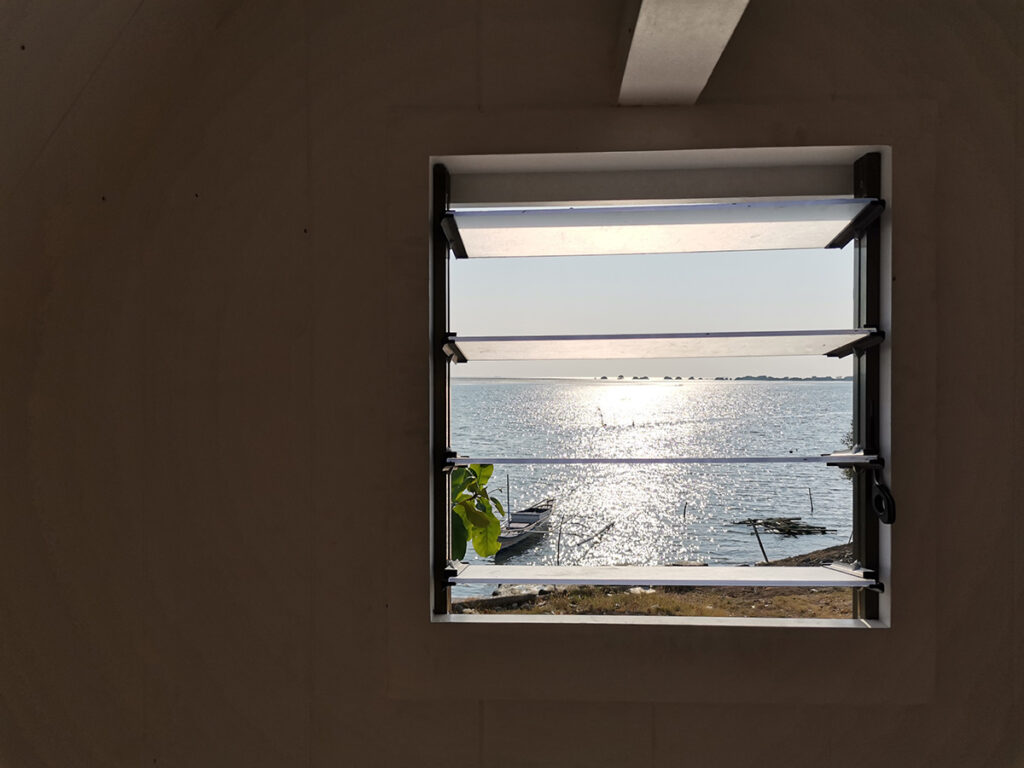 The cost will also depend on the upgrades you'll get. "With the upgrades, you can customize everything," says Gimenez. Consider the following:
roofing – material and color
canopy – with or without
door and fixtures – material and color
window & fixtures – material and type
electrical fixtures
bathroom fixtures
Plus, options for appliances like refrigerator, air conditioner, washing machine
Thumbs up
Gimenez and Garcia both recommend CUBO® to those who are thinking of building a tiny home. "The units are made of bamboo, which is good for the environment, they're obviously nice to look at, and easy to mount – how could you say no to all that?"
You will have to learn to adjust if you're used to the creature comforts of living in a bigger home. You'll have limited space, which means fewer things and conveniences. You can't keep big appliances, and you'll have to get used to a smaller sleeping area. But the benefits outweigh the limitations, apparently. CUBO® homes are made of engineered bamboo — it's environment-friendly, sustainable, resilient, and beautiful.
Living in a tiny home will bring you back to the basics, to items that are functional and easy to store. You'll have to learn to live with less, but will still be comfortable, after some planning and making well-thought-out decisions. According to Gimenez and Garcia: "It's not exactly minimalist living, but it will definitely make you more mindful of the things you choose to have in your home."