The Tagaytay City of my childhood was a long, distant drive, away from the hustle and bustle of Metro Manila. But it was always a weekend destination I looked forward to.
I would always savor the crisp, mountain air; the gastronomic adventure of eating home-cooked Bulalo; the fresh flowers of kaleidoscope colors that are anywhere and everywhere; and that picture-perfect view of Taal Volcano.
The Tagaytay of today has changed a lot. There is now a side of the city that is already a crowded commercial district with all the hotels and condominiums and parks that have sprouted through the years. Saturday night traffic can turn into a crawl and the once sleepy city is now bustling with people.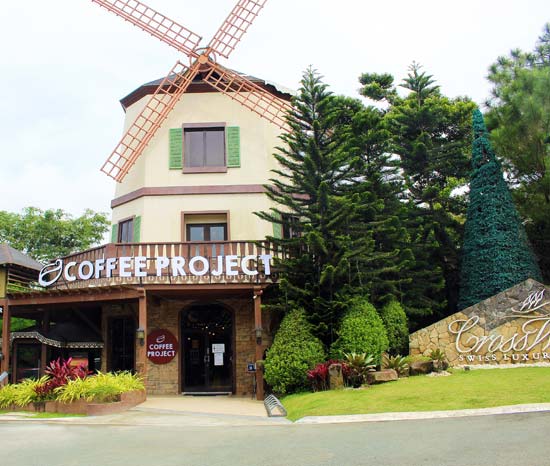 But some things never change in this holiday town. On one side of the city, near the unfinished Palace in the Sky, there is still unparalleled tranquility and comfort, away from the madding crowd yet near enough Tagaytay's iconic sites.
Indeed, those missing the Tagaytay of the old days can still find the same relaxing, quiet vibe in Villar-owned Crosswinds. And so much more.
Crosswinds, developed by luxury real estate developer Brittany, is a sprawling Swiss-inspired, 100-hectare abode where two winds from different directions are entangled into a continuous passionate kiss.
It is a destination in itself.
Nestled 100 meters above sea level, Crosswinds is what Camp John Hay is to Baguio, the country's summer capital; or what Napa Valley, the wine region with undulating vineyards, is to California; or the Danish village of Solvang in the same western state, if you please.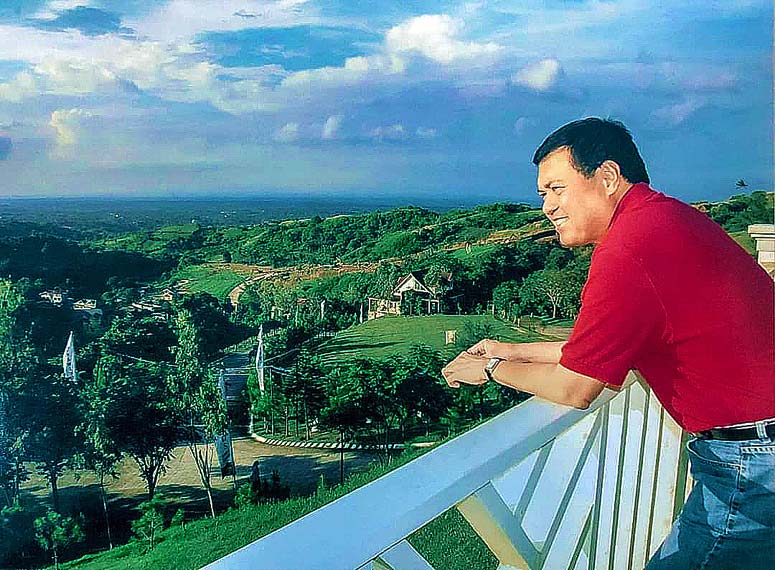 It is the fulfillment of real estate tycoon Manuel B. Villar, Jr.'s dream to build world class leisure destinations for Filipinos.
"It has always been a vision of mine—to recreate a place like Solvang, California," says Villar. "In Crosswinds, I wanted to bring to life a beautiful place that gave many fond memories to me, my family and my closest colleagues. That was Solvang, a place that gave inspiration to many ideas we are currently working on now."
True enough, here in this quaint district are posh, exclusive homes and a strip of dining places. There's Coffee Project, touted as the most Instagram-worthy coffee shop in the Philippines. There's also The Ruined Project? another restaurant with unfinished structures, exposed ceilings, coarse concrete walls and open holes for windows.
And just when you think this is enough, you'll soon find out there's more. You will say "voila!" quite literally with Cafe Voi La, an Asian-inspired cafe.
Perfumed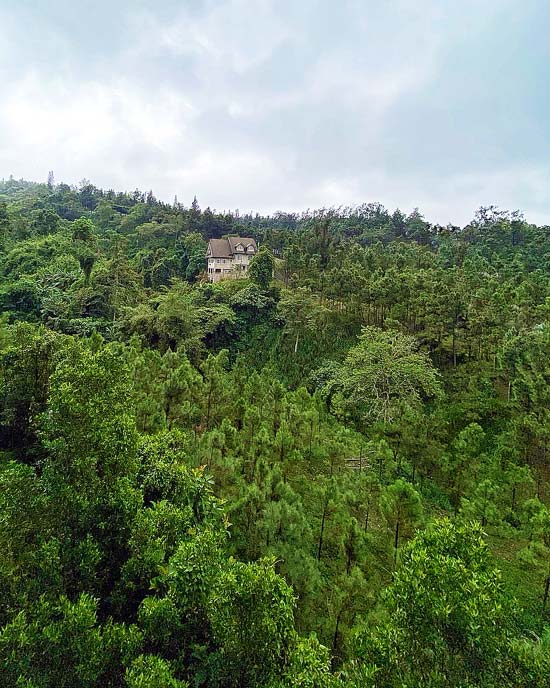 As you walk a few more steps, you get to enjoy some iconic finds for your Instagram — a giant throne chair, somewhat similar to Geneva's famous chair sculpture; a towering windmill that will transport you to Amsterdam and the view of pine trees as far as the eye can see from the Alpine Greens view deck.
Indeed, while photos capture memories, in Crosswinds, smell will also help you relive your moments in this elevated abode–the distinct, perfumed and fragrant piney smell will take you back to Crosswinds long after you've left.
It is no exaggeration when residents and visitors alike say Crosswinds literally smells of pine, thanks to 30,000 pine trees planted and grown here.
Synonymous with Tagaytay
Indeed, Villar says, Crosswinds is not just a landmark but is synonymous with Tagaytay because, like the city itself, it is not just an enclave that features Swiss Luxury, it also provides an escape from the heat, pressure and drudgery of Manila.
Investing in Crosswinds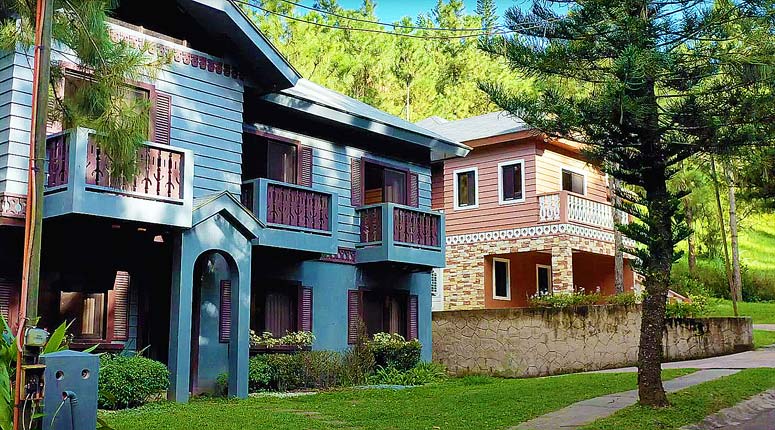 In this time of the COVID-19 pandemic, Crosswinds offers not just a respite from the mental stress of the lockdowns but moving forward, it also addresses Filipinos' growing preference to live in homes that are farther away from Metro Manila.
Thus, Crosswinds fits perfectly well to the needs of the times because it is just a few hours away from Manila, a shorter distance now with new elevated roads and highways such as the Skyway Stage 3 project.
To meet this demand, the themed project has big development plans in the near future that are sure to bolster its reputation as being part and parcel of the essence of going to Tagaytay.
There will be a boutique retail strip, picnic grounds to complement Crosswinds' popular dining options, a picturesque flower farm, Instagram-worthy Swiss Chalets and expanded event areas to celebrate life's special occasions.
The Terraces
In addition to the current product line-up, Crosswinds is slated to launch Crosswinds Terraces, an ultra-premium, limited selection of lots.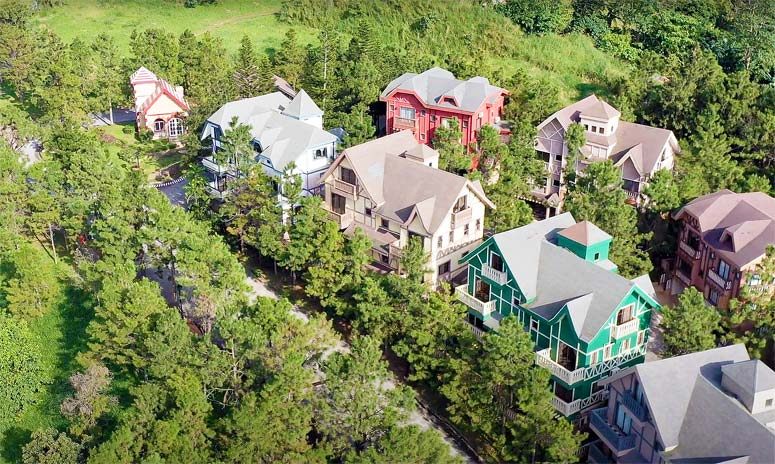 Crosswinds has room to develop 24 hectares in the sprawling property, a portion of which would be set aside for up to 60 lots, to be offered on a limited basis only.
This is perfect for families looking to have future, permanent destinations outside Metro Manila as the world transitions to a post-pandemic era.
With all these offerings now and in the future, Crosswinds Terraces will soon become an exclusive, luxurious hideaway in Tagaytay.
Crosswinds is indeed, quite literally an elevated experience, and owning a piece of this vibe is for the truly discerning.
* * *
Learn more about Crosswinds. Visit www.brittany.com.ph or call 09773569410.
#BrandedUp