In both the ancient and modern worlds, Japanese design stands out because it exudes beauty in simplicity, has strong regard for functionality and is executed with honesty. No element is wasted in Japanese-designed developments and there is focus on function and experimentation.
"Japanese design creates beauty that is impressive and comfortable but not overly stimulating," Japanese designer Masakazu Kimura, head of global design for Tokyo-headquartered Nikken Sekkei, tells Property Report PH in an interview.
The practice involves age-old aesthetic concepts such as shibumi or simple beauty; koukyu or timelessness; miyabi, which means elegance; and more philosophical concepts such as omotenashi, referring to the highest standards of hospitality and attention to detail.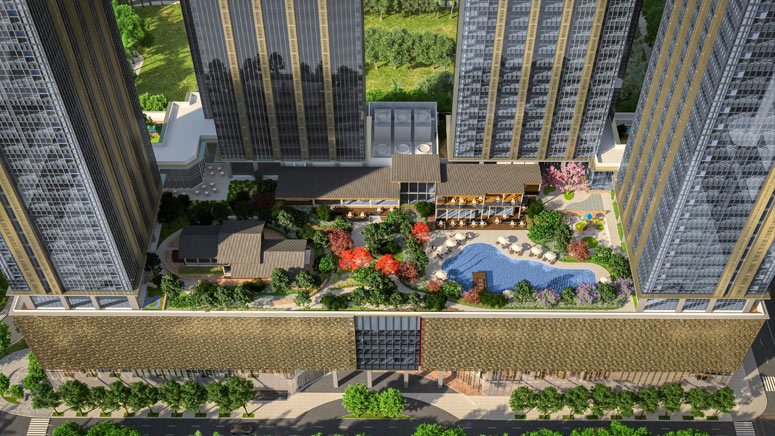 Just like Japanese design, Filipino architecture places great importance on connections between people, including family gatherings and shared moments. Open residential design and indoor-outdoor spaces are thus evident in Filipino homes.
Japanese design for the Filipino market
But what if Japanese design and Filipinos' need for warmth and connection could seamlessly fuse in one's residence, subtly blending to achieve a place of functionality, style and unparalleled comfort?
The result is a creative opus, which is nothing short of enthralling and elegant.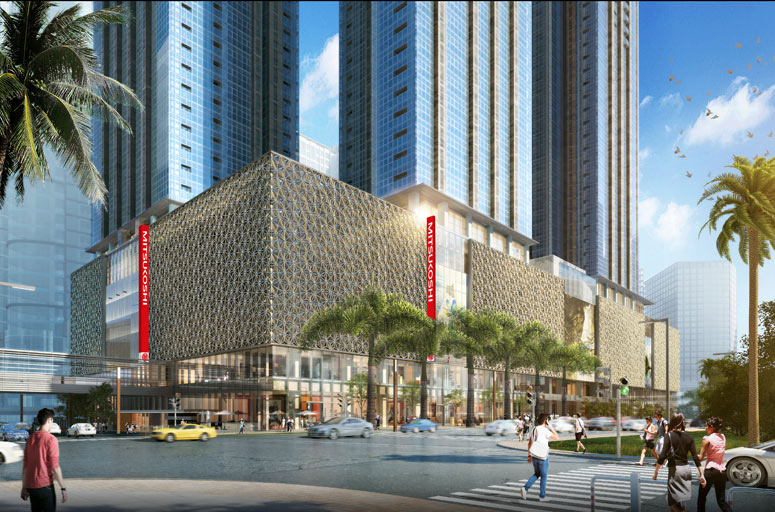 One will see this in the design of soon-to-rise The Seasons Residences, a four-tower flagship development that brings together for the first time the expertise of Federal Land Inc., Nomura Real Estate Development Co. and Isetan Mitsukoshi Holdings Ltd.
The Seasons Residences will rise alongside the towering and glittering Grand Hyatt Manila at the heart of Fort Bonifacio  within Federal Land's 10-hectare master-planned development, Grand Central Park.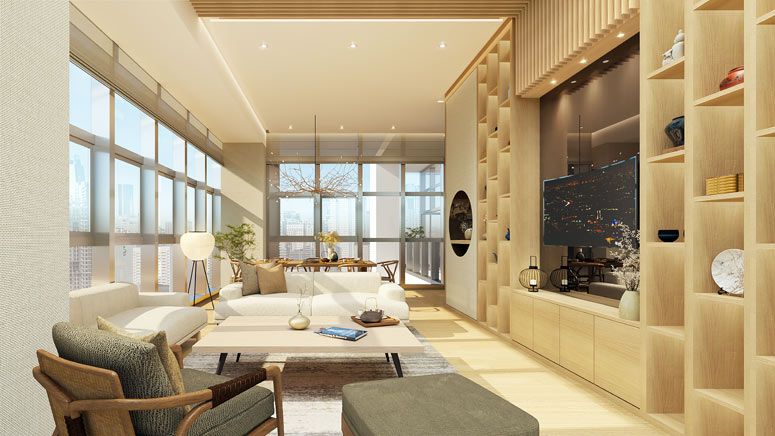 Grand Central Park also presents more convenient mobility options via major infrastructure developments such as the BGC-Ortigas Road Link, the Metro Manila Subway System, BGC-NAIA Bus Rapid Transit System and the Skytrain monorail link from BGC to Guadalupe, Makati City.
The Seasons Residences takes inspiration from Japan's four seasons—active spring, breezy summer, creative autumn and dreamy winter.
Nikken Sekkei, the Japanese design firm, collaborated with Manila's CASAS+Architects for the overall conceptual design of The Seasons Residences.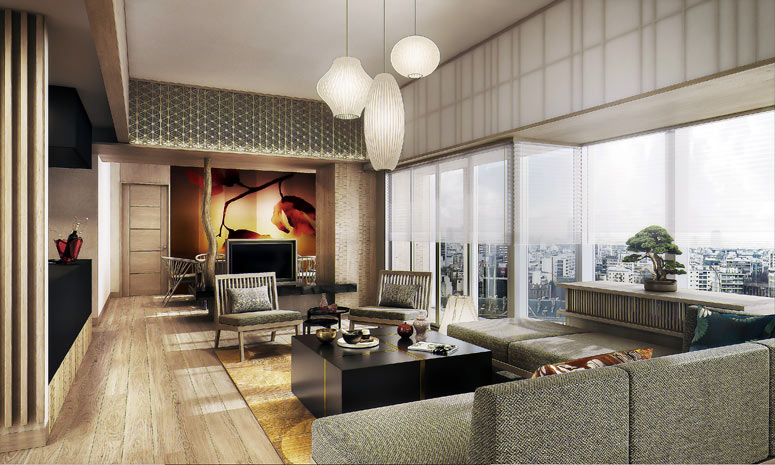 Japanese way of living
For Filipinos, to live here essentially means owning a piece of Japan and allowing themselves the pleasure of living the Japanese way while staying right in one's home country.
"The Seasons Residences was designed to embody the Japanese way of living," architect Carmelo Casas, founder and CEO of CASAS+Architects, tells Property Report PH. This kind of living seeks harmony and order in everything. It also means keeping things simple, clean and honest. "When we say Japanese-inspired design concept, it could be summarized with the words beauty and strength," Casas says.
Indeed, the whole development is a detailed masterpiece of Japanese aesthetic concepts.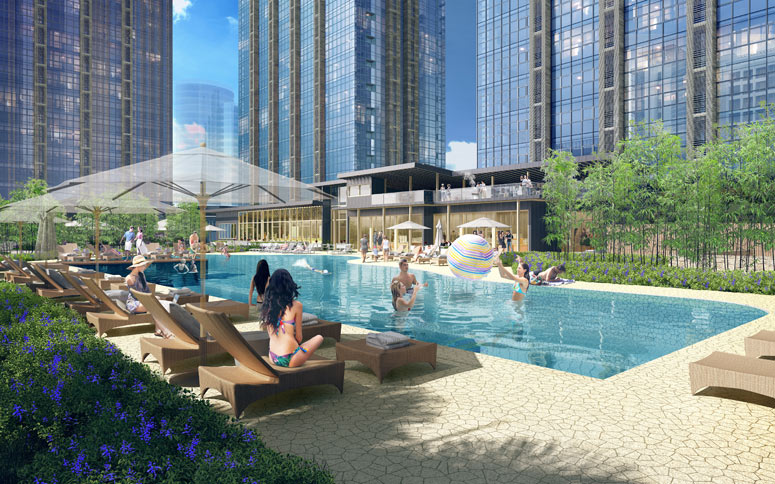 Efficiency & elegance
The Seasons Residences boasts of a Japanese garden, inspired by simplicity and elegance, with four towers representing Japan's four seasons namely haru, natsu, aki and fuyu.
The podium is distinct with the use of a traditional Japanese design pattern—the asanoha, which uses an aggregate of triangles to convey strength and beauty.
The overall structure is further strengthened by incorporating Japanese' practical and highly advanced technology for durability and strength which Japanese designers are known for all over the world, Casas says.
This means that The Seasons Residences can withstand strong earthquakes, different seasons and many other possible weather disturbances.
The suites
The units, both the two- and three-bedroom suites, reflect a combination of Japanese efficiency and elegance as well. Rooms are laid out properly with no space wasted; lighting utilizes natural light and resource-saving materials.
Japanese technology features are likewise everywhere.
In the kitchens, the development uses rangehood with Japanese oil filter technology, which efficiently captures smoke and odor and has an advanced oil-collecting system. There's also air-washing tiles which minimize excessive humidity, bad odors and harmful substances in the air.
Residents will also enjoy a Japanese shower toilet, which has a multifunction washer and settings one can adjust to his or her preference. Motion sensor lighting in select common areas is also a treat for the residents.
Cohesive living experience
All these elements are meant to provide residents a cohesive living experience.
"Every detail, no matter how small, is planned to create a seamless and cohesive living experience for residents and visitors alike. We were not trying to just create a space that has a pastiche of Japan but we looked deeply into what it means to live in a Japanese home and tried to bring that sense of safety, beauty, peace and belonging to the Filipino market," Kimura says.
Indeed, through The Seasons Residences, proponents are able to bring Japanese design and lifestyle to the Philippines.
"Rather than building something that was wholly Japanese, we brought the concept of Japanese living to the Philippines," Kimura says.
The result is a place that has the high quality and attention to detail of Japanese design and yet exudes the Filipino warmth.
"Both a Japanese and a Filipino will feel at home in it," Kimura says.
In coming up with this well-thought-out combination of the two cultures, Kimura says they considered the Filipino culture of community and hospitality.
"The Japanese and Filipino place great importance on the connections between each other. We wanted to create a space where residents do not just have a private home space but with a multitude of shared spaces that can serve as an extension of one's home and a place to build community," he says.
But residents who want to apply their own unique ideas in their spaces also have plenty of room to do that.
As Casas explains, "The residential units are designed in such a way that spaces are all utilized and highly functional but retaining the serenity of the whole unit, which are typical and can be seen in most Japanese residences."
Safety features
As a safety feature, the residential layouts also take into account Japanese spatial composition such as the sunken slab within the kitchen and bathrooms. This means that problems or maintenance work are contained within a single unit. With the slabs, pipes are concealed and there is protection for water leakage as well.
"Another unique feature is taking advantage of these double slabs by providing access to void spaces for storage use which is a prime commodity in Japan and in condominium lifestyle living," Casas says.
There are even exclusive residences with private gardens and garages and even more exclusive penthouses with breathtaking views of the city.
In all, The Seasons Residences is a product of innovation yet proponents make sure that every concept introduced is familiar and relevant to the Philippines.
Quiet beauty
"In Japan there is an aesthetic beauty in an honest approach to function. Something is designed with a purpose and the purpose is what gives its beauty. However, behavior can also be considered a source of beauty if you look at the Japanese teahouse, its quiet beauty comes from the way the building is meant to represent the behavior within. The beauty of our projects comes from the beauty of the behaviors and the stories we imagine can be made there," Kimura says.
A Japanese-inspired community
And yet, The Seasons Residences isn't just a four-tower residential development on its own. It's part of a larger mixed-use development and residents have everything they need within arm's reach.

This mixed-use development will house the Philippines' first Mitsukoshi mall at its podium level.
Japan's world-renowned Isetan Mitsukoshi will come to the Philippines and it promises to bring an extraordinary retail environment to the country.
Mitsukoshi, has, after all, mastered the shopper, seller and the whole community, with its history dating back to 1673, when Mitsukoshi was founded by Takatoshi Mitsui and in 1886 for Isetan when it was founded by Tanji Kosuge.
Set to open its doors in 2022, the four-story Mitsukoshi mall will offer dining, leisure, and entertainment choices that will delight shoppers from different age groups, with distinct areas for families and young children.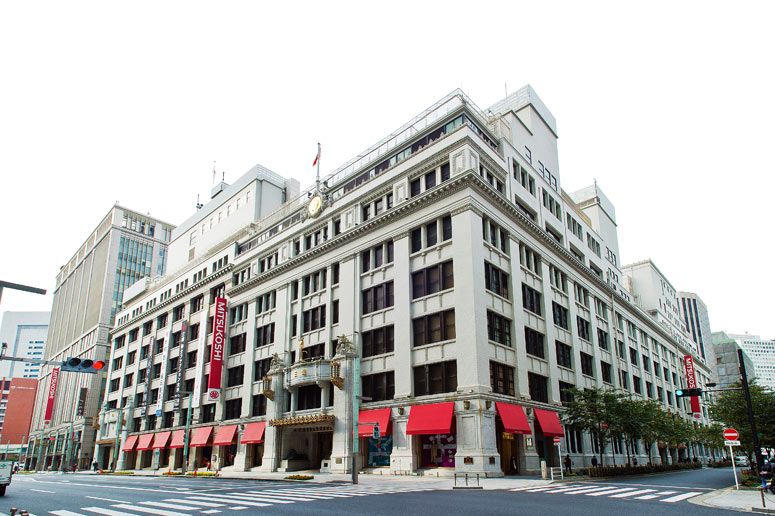 A supermarket, created in the template of Mitsukoshi's supermarkets in Japan, will be one of the mall's main highlights, providing the finest foods from across the globe as well as distinctly Japanese products that are otherwise unavailable in typical supermarkets.
Japanese cosmetics and fragrances and other brands will likewise have their own floor. A unique selection of Japanese and global cosmetic brands will also have a special section at the ground floor of the mall.
Today, Isetan Mitsukoshi's portfolio includes 24 department stores across Japan and 34 retail fronts on international shores, a few of them in major cities in Southeast Asia. Each of these stores gives consumers more than what the traditional shopping mall has to offer, purveying Japan-quality merchandise from around the world—spanning all categories from clothing to food—in addition to presenting design, service, and attention to detail that are second to none.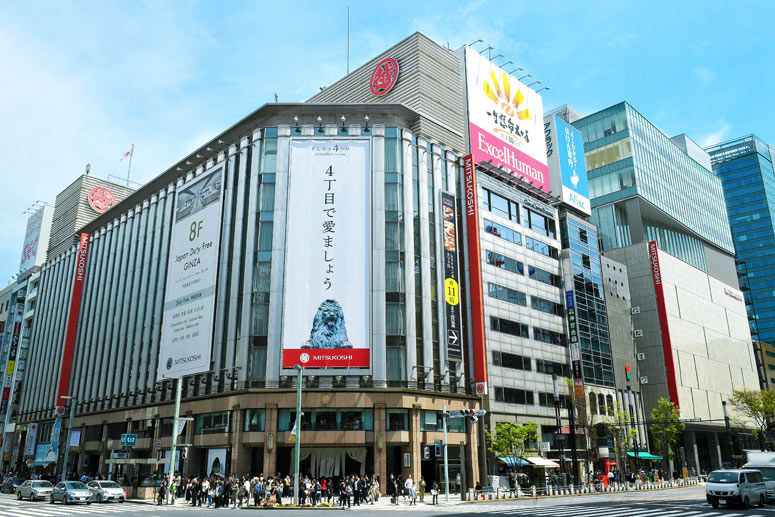 Three key stores in Tokyo are particularly popular in the Isetan Mitsukoshi portfolio—the Mitsukoshi Nihombashi Main Store, the original Mitsukoshi flagship celebrated for being Japan's first modern-day department store.
There is also the Mitsukoshi Ginza Store, a defining landmark in the chic Ginza neighborhood of Tokyo that disseminates the latest Japanese and international trends.
Isetan Shinjuku Main Store, meanwhile, is acclaimed as the ideal retailer for those who wish to stay abreast of cutting-edge styles and modern fashion.
"Our stores are attractive for customers since they are convenient places where you can see both traditional Japanese styles and new trends in terms of fashion and food," says Isetan Mitsukoshi Holdings, Ltd. real estate development headquarters overseas real estate promotion department general manager Daisuke Kobayashi.
Indeed, The Seasons Residences will provide a seamless and cohesive living experience through its design, functionality and convenience with everything within reach.