The right outfit helps in boosting your confidence. But your clothes shouldn't be left in disarray as this could make it stressful for you to get ready and glammed up.
There's nothing more satisfying than seeing your clothes perfectly organized. While cleaning out your closet depends on how much space you have, here are helpful tips to help you get started.
Decide your ideal closet space
Not everyone has a walk-in closet, and that's fine. You can still organize your clothes even if you have a small closet space or a drawer.
Step back and look at how you want your closet to look. Decide where you'll keep your undergarments, bags, tops, bottoms and shoes. It gives you a clear image of how and where your clothes should be kept.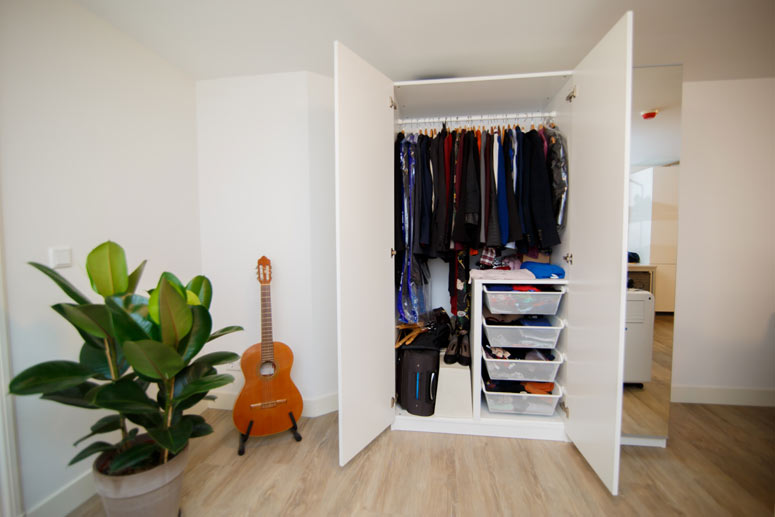 Have a 'closet purge' tool kit
Before you start the closet purge, make sure you have a tape measure, spare shopping bags, a full-length mirror and a clear space in your room to sort your clothes. These tools can help you decide on what clothes to keep or let go.
Empty your closet
Start your closet purge by removing everything inside your closet. This includes hangers, hanger rods, closet organizers.
Wipe out your closet space to keep it free from dust, dirt, even insects. You can also sweep or vacuum the floor to make sure the space is clean before you put back your clothes.
Try every single piece of clothing you own
This is the hardest part of every closet purge. It's difficult to look at every item of clothing you own since it may have sentimental memories or in fashion vlogger bestdressed's words, "It feels like visiting a costume of your past self again."
But trying all of your clothes requires honesty with yourself. It helps you decide which item of clothing suits your style, if the clothing fits or not, or if it is still worth keeping.
Ask yourself these three questions as you try out your clothes to help you decide:
• Does this match more than half of my other outfits?
• Do I see myself wearing this frequently?
• Does it suit my current style?
Sort out your clothes, even your bags and accessories
Have a dedicated sorting space for your clothes after trying them out. You can separate them on your floor, bed, or in laundry baskets.
The best way to separate your clothes is by sorting them out in distinct piles: Keep, Sell, Donate, and Dispose.
Organize your clothes in proper categories
Now that you've sorted out your clothes, make sure to organize them in a way that makes sense to your closet space and current lifestyle. It helps you get dressed faster and you wouldn't waste your time looking.
Store your clothes in their respective areas in the closet and separate the undergarments. You can keep your bras, underwear, cycling shorts, and socks in a separate closet organizer.
Make sure to also have a designated space for your tops, bottoms, and one-piece outfits so they wouldn't be jammed in one area.
Organizing your clothes is tricky especially if you have a hard time letting go. But don't worry, it's a stress-relieving activity that boosts your style and helps your confidence.