The bathroom serves as the perfect place where we can relax. It is more than just a room to clean ourselves. It can offer us comfort and solace. As one of the highly essential rooms in our homes, bathrooms should be properly maintained and cleaned. We spend a lot of time in it daily, so it often gets messy and we can experience annoying bathroom problems like leaky shower heads and faucets, clogged toilets and drainage, and cluttered accessories.
That's why you need to consider replacing your outdated fixtures and other bathroom essentials when you want to keep your bathroom in the best shape possible. So, here are the products you preferably need to have if you're thinking of renovating and fixing your bathroom space.
Add vanity cabinet set and organizers
Decluttering plays a vital role in keeping your bathing space in the best shape possible. You can maximize your space by installing bathroom organizers and additional cabinetry if your bathroom doesn't have built-in shelves. For a space-saving feature, you could get a Pozzi wall-mount vanity cabinet with a sink and mirror to achieve both style and function. It will not only make your room stylish but can also give additional storage. You can also change your cabinet handles into trendier and more stylish handles from Direct Hardware.
On other considerations, your shower area will look way less cluttered when you choose to add Interdesign hanging shower caddy, Heim soap dispenser, and Sefa towel rack to keep your hygiene essentials within reach while taking a bath.
Invest in a germicidal lamp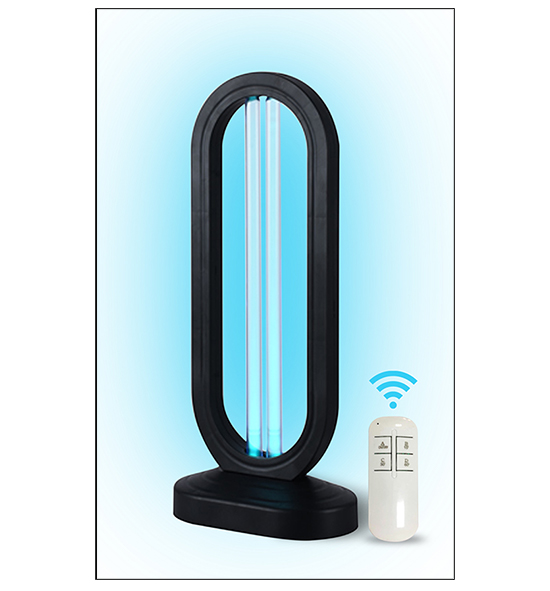 For your family's maximum protection, installing a germicidal lamp can help improve the air quality in your home exponentially. This UVC Germicidal Light Table Lamp from Alphalux eliminates bacteria and viruses found in the air but unnoticeable to the naked eye. To disinfect and sterilize, place the germicidal lamp in your bathroom for 30 minutes, and during sterilization, you need to close all the windows and doors. This UVC germicidal light table lamp can sterilize up to 40 square meters of coverage. It also comes with wireless remote control, adjustable timer, and ozone features.
Use a touchless faucet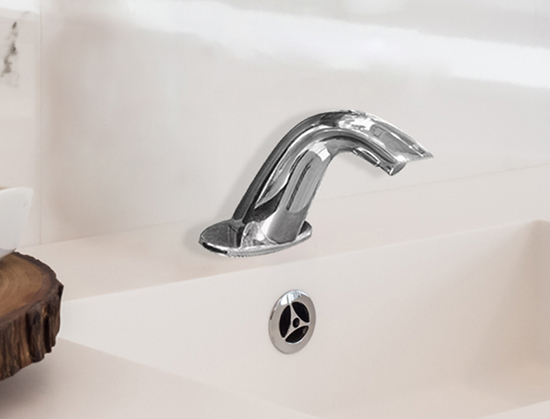 Give your bathroom a modern and innovative feel with the high-quality Pozzi sensor faucets. Since faucets are one of the high-touched surfaces in our home, using a sensor faucet can make handwashing more hygienic and convenient. This sensor faucet is activated when you move your hands within the sensing range and stop instantly when you move your hands away. Its smart motion sensor technology can ensure that dirt and germs don't spread around your bathroom space.
Upgrade your toilet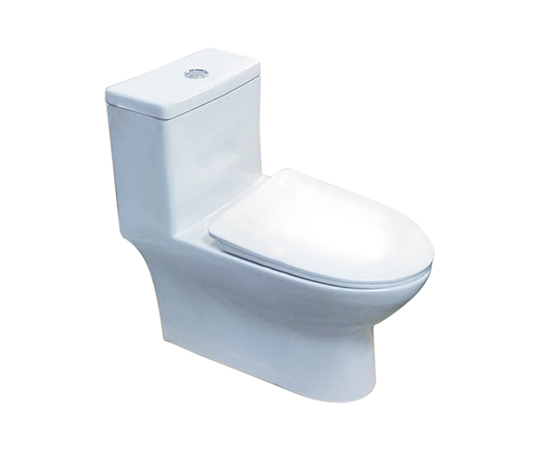 If you're experiencing toilet problems, it may be time to upgrade your toilet and invest in a high-quality and innovative toilet. Pozzi, a top-notch bathroom solutions brand, offers water closets that are stylishly crafted with a sleek design and water-saving properties to take your bathroom experience to a whole new level. Its newest addition is Pozzi Sully, a one-piece toilet bowl that comes with a three-liter single flush. Pozzi bathroom solutions is an economical choice that focuses on design quality and functional satisfaction.
Change your shower panel
Changing your old showerhead and picking a multi-functional shower panel could allow you to enjoy an all-encompassing bathing experience. Sefa shower panel is designed to give you an excessive shower time with its all-in-one rainfall showerhead, body massage jets, and handheld shower wand. The shower panel is easy to install and its body is made from stainless steel which makes it durable and corrosion-resistant.
Whenever you want to keep your bathroom in the best shape possible, upgrade your homes with Wilcon Depot. You can now shop at Wilcon with its 65 stores nationwide. Wilcon also introduces a hassle-free shopping alternative with its Browse, Call, and Collect or Deliver and Wilcon Virtual Tour that allows their customer to experience a safe and convenient shopping journey.
For more information, visit www. wilcon.com.ph and follow @wilcondepot.ph on Facebook and Instagram. You can also connect with them on Viber community at Wilcon Depot PH, LinkedIn, and YouTube.