Spending our days at home these past months has made us realize how important it is to find the right place to live in that meets all your needs as a resident.
Gone are the days when home is just a place to rest and re-energize before you face your daily lives outside of your abode.
Now is the time to choose a home that will accommodate all your needs whether amid this pandemic and even way beyond when it's over.
While location has been the top consideration in choosing a place to live in under the old normal, the pandemic has made us realize how important it is to also find residential spaces that offer you comfort as well as the flexibility to accommodate your work from home requirements.
Those needs are something that East Bay Residences, a property developed by Primaries, A Rockwell Company can address in its 7.2 hectare residential community in Sucat, Muntinlupa.
The Larsen Tower is the latest residential tower at the East Bay Residences, a residential community that offers 60 percent open spaces, giving residents easy access to an abundance of nature. It follows the 15-storey The Fordham Tower, the community's first residential tower in East Bay Residences.
With its low-density floors, housing just 20 units per floor, residents are given a feel of exclusivity from the moment they step out of their doors.
STRATEGIC LOCATION
Location will always be an important consideration in choosing a place to live in.
With its strategic location near two main roads as well as key landmarks in Muntinlupa, residents of The Larsen Tower stand to gain from the strategic location of the project. The tower is accessible to business centers and city essentials.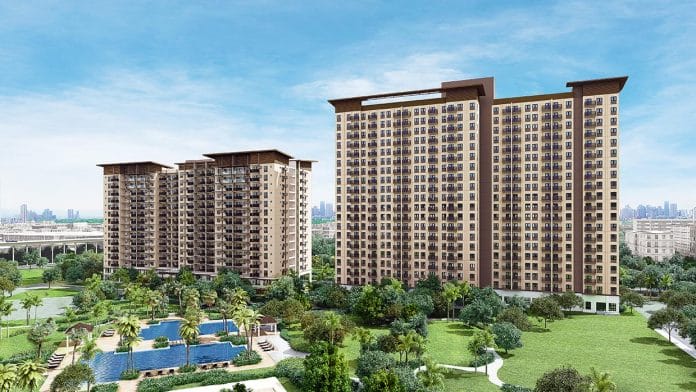 East Bay Residences is only six kilometers (kms) away from Alabang and 11 kms away from the Ninoy Aquino International Airport. It is also in close proximity to a number of expressways such as the South Luzon Expressway, Skyway, Muntinlupa-Cavite Expressway (MCX), and Cavite-Laguna Expressway (CALAX) as well as prominent roads such as the Alabang-Zapote Road and Sucat Road.
The project is also a 14 km distance from business districts in Makati and Taguig, and is just 16 kms away from the Entertainment City in Pasay City.
The residential community is accessible for a quick getaway further south to Laguna, which is 40 kms away, as well as the areas of Cavite and Batangas.
SPACIOUS UNITS
Staying true to the project's low-density features, residents are also provided with more room to breathe as well as the comfort to move around in their own units as The Larsen Tower offers spacious units.
This is exemplified by the wider cut units with a one-bedroom unit sized at 35 square meters (sqm) being the smallest unit it has to offer. The one-bedroom unit offers enough space for a young entrepreneur or could also serve as a viable investment for a budding professional.
The Larsen Tower also offers two-bedroom units sized at 57 sqm, just the right size for a future home for starting families to invest in. In addition, it also features two-bedroom prime units measuring 65 sqm, perfect to cater to every family member's needs.
Units of the project can go as big as 107 sqm for a three-bedroom unit, which is ideal for a growing family to make room to create more memories.
With its variety of unit type offerings, The Larsen Tower can address the needs of both residential end-users and investors.
A VARIETY OF AMENITIES
While residents may already have enough rooms within their units to pursue some of their hobbies and interests, staying indoors makes us crave for fresh air and a change of scenery.
Fortunately, residents of The Larsen Tower will not need to look far for leisurely activities as almost a hectare of amenities is within their reach.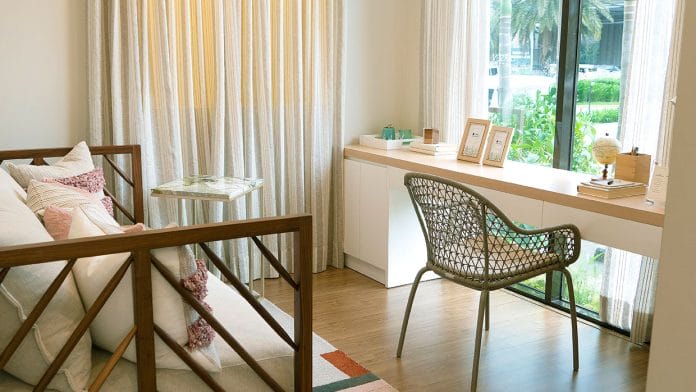 There's no need to head out to an out of town resort for a quick swim as the Central Amenity area features both a lap pool and a kiddie pool, ensuring that every member of the family has something to enjoy. Health enthusiasts will also be treated to a fitness gym as well as a jogging path to suit their daily workout needs. The community's wide open spaces also provides an ideal respite with easy access to nature.
In addition, The Larsen Tower has its own Sun Lounge where one can savor the fresh air and a view of the Central Amenity area, which features a function room for events.
RETAIL CONVENIENCE
These times have made us realize more than ever the importance of having your needs within your reach in the community you live in, as we tend to limit the time we spend outside of our homes. But pandemic or not, having all the necessary establishments nearby will save residents their time and energy.
The Larsen Tower brings convenience to the next level with the wide-array of retail options at the East Bay Retail Row, which features a selection of service shops and restaurants. Among these include Starbucks Coffee, The Marketplace, BDO, Suds Go, Pan De Manila, RoyceTea, and Prim & Pretty.
With the exclusivity and laidback lifestyle it offers, The Larsen Tower stays true to the goal of Primaries' promise of comfort, convenience, security, and community that can help make a perfect home for families and individuals alike.
As the past months have made us appreciate the need for spacious residential units for your growing needs as well as convenience within the community, The Larsen Tower at East Bay Residences has all your needs covered. Whether you're looking for a home for you and your family or are a budding professional seeking to invest in property, now is the time to choose a space that will continue to fulfill your needs in the years to come.
For more information, visit rockwellprimaries.com.ph. Those interested in viewing The Larsen Tower's model unit may visit the sales lounge at East Bay Residences, KM21 East Service Road, Muntinlupa City.