The beauty of modern minimalism transcends time — and pandemics. Minimalism clears up the mind as one rethinks what is essential, and what truly is the key to happiness. It lets the natural light in, literally and figuratively.
Also billed as millennial aesthetic, minimalism is clean and orderly, yet classy. Neutral palettes and earth tones define it as much as straight lines and well-defined rectangular shapes. And then there's the subtle border between luxury and minimalism.
Luxury home stager Mike Salvador tells Property Report PH that luxury requires comfort and clarity. Design-wise, it means having enough space that allows for movement.
"Designs and details in a luxe style are considered a success if they are comfortable and pleasing to all the senses, not just visual," he explains, adding that an earthy essence can temper a grand, luxurious interior.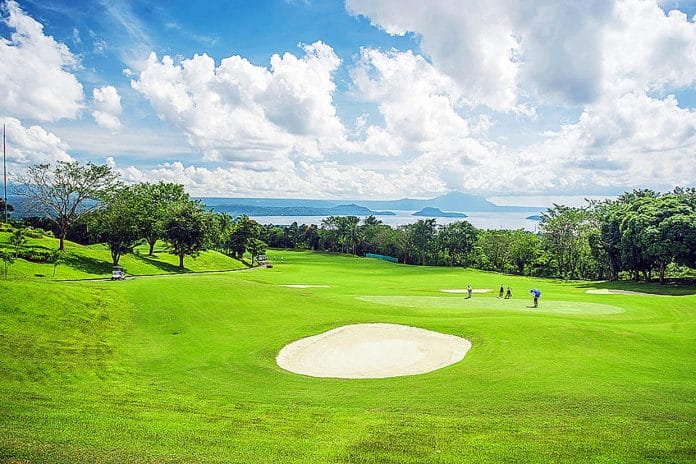 "Natural materials like slabs of many sorts of stones are both opulent and grounded in feel; same with wood in matte sheen, handcrafted ceramics and forged metals. I also make sure that ambiance could be adjusted by having both a cool white source of light and a warmer source of light."
Luxury doesn't necessarily mean loud and extravagant, and for the accent piece — which is the most important component, according to Salvador — a photograph can be a quick reference. One can also look into "an acting trophy, a family heirloom, or simply a color that resonates the owner's personality."
In the middle of a pandemic, there's nothing more relaxing and safer than staycationing in one's own home, especially if one's sanctuary spells luxury minimalism.
Featuring stylish homes that speak a five-star treatment against the crisp Tagaytay air, Nob Hill in Tagaytay Highlands is a perfect home for staycations.
A 70-minute drive from Makati via Batino or Santa Rosa Exit at SLEX, the enclave situated on the highest point of Greenlands is ideal for individuals and families seeking a modest but elegant lifestyle equipped with everyday essentials.
The homes, which range from 300 to 722 sqm, stand as a sanctuary in these uncertain times. The place is now a primary home choice for discerning families hoping to relax and de-stress their spirits. Each abode showcases modern minimalist architecture, with large picture windows that open up to the tranquil surroundings, such as the panoramic vistas of Mt. Maculot, Mt. Makiling and the Highlands.
Albeit with strict social distancing, the linear road parks serve as respite from the monotony of daily routines. Aside from atriums and pocket gardens, the property boasts of a main park with a fitness station, trellis, gazebo, and a jogging path.
If residents truly need to go out, they are assured that the personnel practice strict adherence to sanitation procedures and safety protocols, including but not limited to disinfection, hand sanitation, wearing of face mask and face shield, and social distancing.
Of course, making Nob Hill more luxurious is the residents' exclusive access to upscale facilities, including the country club, world-class dining establishments and the sports center. Each property comes with a proprietary share at the Tagaytay Midlands Golf Club.
The property management also spurs residents to comply with health and safety precautionary measures and ensures quick response during adverse events — both natural and man-made.
Now, who needs a vacation when you have the luxury of space and comfort in a minimalist yet grand home?
Banner caption: Stylish homes with sleek, geometric linear design and large picture windows