If one were to go back to the olden days of Manila when many of the sites of today's business districts were just sprawling lots filled cogons, one will realize a solid fact about property — land is finite and its values continuously appreciate.
Thus, it is always a good time to invest in property. 
This is one of the big take-aways imparted by speakers during a webinar last week titled Investing in Property in the time of COVID-19 organized by Property Report and Rockwell Land.
 At exactly 11 a.m. on October 29, Property Report went live with two rockstars in their industry — no less than multi-awarded motivational speaker and wealth guru Francis Kong and  investment banker turned full-time homemaker and personal finance coach Rose Fres-Fausto, both columnists of The STAR.
A FAMILY JOURNEY
Rose, mother to three boys and wife of investment banker Marvin Fausto, was the first to speak and she talked about her family's wealth-building journey.
While they now live in a house they once only dreamt of, Rose shared that this did not happen overnight. She emphasized that they are frugal but set goals and worked on those goals. Early on, she and her husband grew their money by investing in stocks and bonds after which they bought a lot where they built their own house.
As years progressed and they were able to save more and as their family grew bigger as well, they bought the adjacent lot.
"These things did not happen overnight. We built our home little by little," Rose shared.
Thus, Rose emphasized the importance of setting a goal. In her case, she saw the importance of investing in property because she and her husband wanted to build a home for their family.
She also saw the wisdom of living in a spacious horizontal home as this allows her to live near her parents while giving a space for her children to grow up in. So, that is how her family chose the location of their property.
CONDO LIVING
Francis, for his part, shared that he, too has been investing in property. He said the decision to invest in property depends on one's needs and family set-up, whether one needs a big house, a condo, a place outside Metro Manila or in a mixed-use community.
In Francis' case, he and his wife believe in condo-living because they are aware that as seniors, they don't need a massive space anymore. More importantly, they find wisdom in living in a mixed use community where everything is within reach. As a wealth coach, he also values his property as a valuable investment, leasing out one of the units he owns.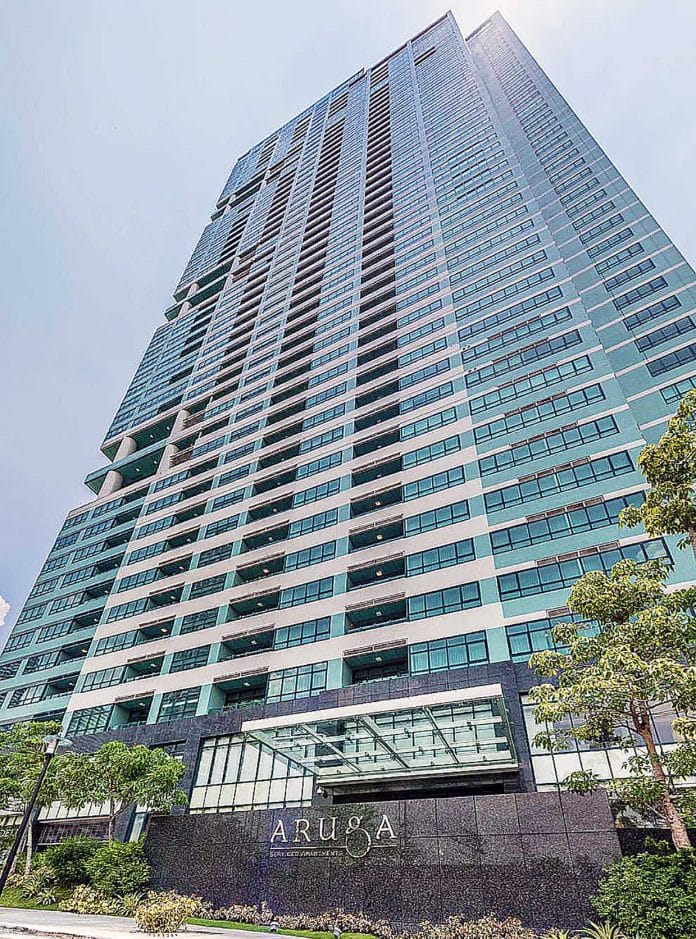 "We love the sense of community that condo-living brings," says Francis, noting also the other benefits such as good property management, a secured surrounding and having malls and groceries nearby for a quick run.
"Or having it delivered on your doorstep," he said.
PROPERTY MANAGEMENT
In choosing a condo, Francis, speaking from the perspective of a resident and investor of Rockwell condominiums, also noted the importance of getting a developer with good property management.
During the webinar, Rockwell's sales supervisor Luisa Rondain also talked about some of the developer's projects as well as the benefits of having an in-house property management, which is what Rockwell has.
An in-house property management means that it is more hands-on and really in sync with the values and goals that the developer wants for its projects and stakeholders. In Rockwell Center, two properties exemplify this. Proscenium delivers impeccable service for its residents. Aruga Apartments, on the other, offers hassle-free investment. Here, one may lease out their unit and Rockwell takes care of its upkeep.
On investing in properties outside Metro Manila, Luisa highlighted Rockwell's Rockwell South at Carmelray in Laguna is a good place to start for those who, like Rose, appreciate the value of space for growing families, and want to move out of the city but are still within easy distance from Metro Manila.
She said that the CALAx and the South Expressway, Laguna is now very accessible, just less than two from Metro Manila.  Here, Rockwell provides spaces in a community that is conducive for wellness and growth.
PROPERTY APPRECIATION
As the webinar closed, Rose emphasized that property values will always appreciate and could be investors' hedge against inflation.
One can also always find investment opportunities in crisis especially with better payment terms offered by developers.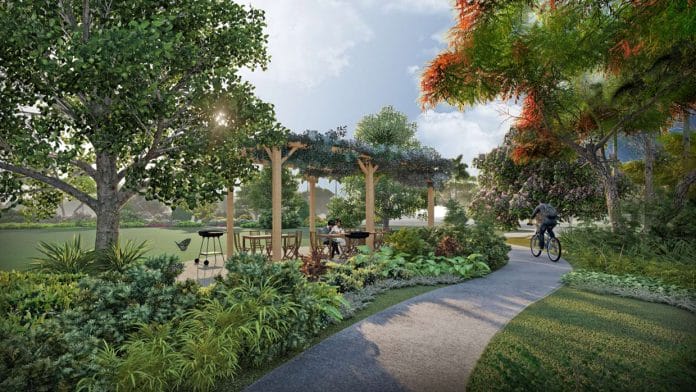 Francis noted that demand for high end developments remains strong as the mid and upper market realize the value of continuously investing in property.
Both speakers noted that past crises have shown that the property sector has constantly been able to recover after a downturn with values appreciating over time.
DIGNITY
More than an investment, Francis said having a home also gives one dignity.
Now how can one argue with that?
Indeed, any time is a good time to invest in property because land is finite and property values appreciate over time. This crisis is no exception. One just needs to find which development suits one's needs, whether it's a house and lot or a condominium in a safe and secured environment; whether it's in Metro Manila or beyond.
To know more about Rockwell's thriving investment opportunities and horizontal living spaces, call (0917) 155 7625 or check out www.e-rockwell.com.