(Romolo V. Nati is a multi-awarded Italian architect and businessman with interest in sustainable development in the areas of energy and real estate. He is the executive chairman and CEO of IDC, an Italian-Filipino real estate development firm.)
Seven months into the series of quarantines in the country and we are starting to see trends and patterns, specifically in the real estate industry. In general, I believe the industry is quite resilient as it is driven by a real need for housing, especially in the socialized and economic housing markets. The investment market, specifically those in areas where prices have been climbing in recent years, is much more susceptible to the economic consequences of the pandemic.
Fortunately, people are still buying homes, but the global trend points toward a preference for properties in emerging locations and the provinces. Clearly, the pandemic has created a need for people to be closer to nature and have more open spaces where they can plant a garden. Buyers now want to avoid crowded cities where it is more unsafe in times of challenging situations like a pandemic. They are buying units with terraces, for instance, because the lockdowns have highlighted the importance of access to outdoor spaces. In Italy, I have observed that some people are moving from the center of Rome toward places closer to the lake or the countryside.
As far as developers are concerned, they are more willing to negotiate to absorb more of the reduced market. Payment schemes are being adjusted so more buyers can afford to buy homes. With the company that I run, Italpinas Development Corp. (IDC), we've seen more people reserve units during the pandemic. I would attribute this to the fact that green design — which is in demand at this time — has always been in our DNA. Our product, prices, payment schemes, and locations are pandemic- and post-pandemic-ready.
Green design and green living are terms that essentially pertain to giving more attention to our environment and people's health. We do not only rely on air conditioning, for example, but we incorporate plenty of open spaces, natural air and cross-ventilation, and natural lighting into the structures we build. It goes hand in hand with finding the ideal location — open, spacious, and emerging cities — for our green buildings. It was a rising trend before the pandemic but COVID-19 made it happen faster, and I believe it will further accelerate well into the future.
When the stock market fell because of the pandemic, everyone had a difficult time. In the last month, however, we at IDC saw our company's share value grow substantially in terms of price and volume of exchange. We are, indeed, more than happy to know that people have a positive outlook on the company.
 I do believe the industry will do just fine and that this phase will pass soon enough. As a growing economy built on solid fundamentals, the Philippines will recover pretty fast and it may even see more investments coming into its shores in the next months and years.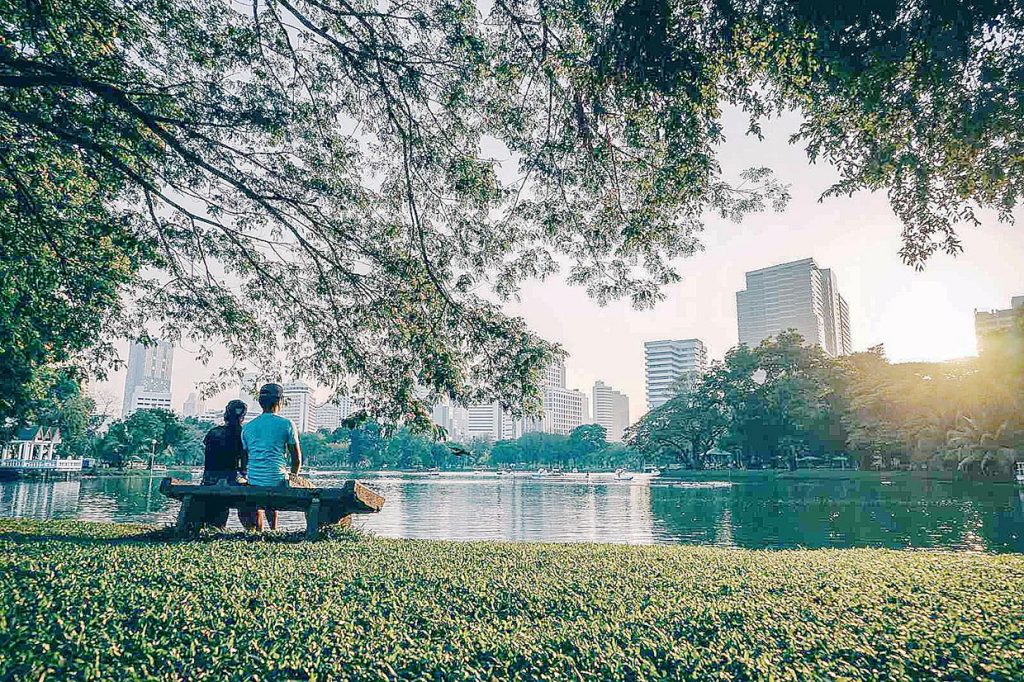 I am looking forward to sharing more of my insights on real estate development, architecture, and design in future columns in Property Report PH. It appears twice a month, so I am inviting you to watch out for that.
You may connect with me via my social media accounts on Twitter (@RomoloVNati), Facebook (www.facebook.com/ArchitectRomoloNati), and LinkedIn (www.linkedin.com/in/architect-romolo-nati/).