Greenfield Development Corp. (GDC) remains one of the Philippines' most stable and diversified real estate companies, continually "Building for Generations" with its successful projects spanning industrial, commercial, residential, recreational and infrastructure developments.
Its proud heritage of land stewardship and city-building has carried on, beginning from 1961, all the way to today, and for future generations.
The future-proofed, mixed-use communities Greenfield has built have always been at the core of business. GDC doesn't only create structurally sound spaces for the current residents and future generations, it also keeps environmental integrity in mind, strategically selecting prime real estate locations.
Greenfield City — the development company's prime 400-hectare enclave in Sta. Rosa, Laguna — is a living testament to the company's vision of creating self-sustaining spaces.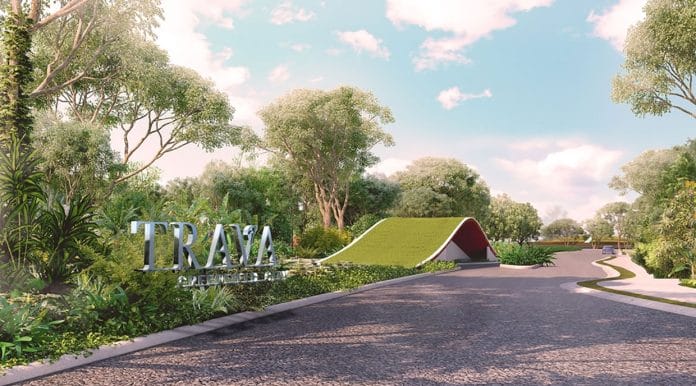 The area, which touts life in a "city within a park," plays home to several residential developments, as well as community-centric lifestyle and office establishments well within reach of its residents.
As Greenfield continues to grow and build a lasting legacy, it stays true to its commitment to developing future-ready and nature-centric homes – a touch of luxury.
GDC's upscale brand, Greenfield Deluxe, is building an ultra-luxe community called Trava, situated within Greenfield City. The development's vision is to let homebuyers invest in not just opulence, but even more importantly, in their health and land stewardship.
Built upon a foundation of sustainable, green principles, Trava transforms lavish living into something more extraordinary and meaningful – especially for homebuyers who acknowledge the significance of eco-rich environments and sensible luxury.
Trava, which means 'grasslands,' lives up to its name with its sprawling parks and landscaped foliage. Over 45 percent of the 33-hectare community will be dedicated to expansive green spaces while the rest will be allotted to residential lots and commercial areas.
Each residential lot, spanning 550 square meters to 750 sqm, is spacious enough to accommodate a garden or a private swimming pool beside a spacious eco-home.
Whatever the residents' preferences are, there is enough space to do hobbies, have afternoon picnics with the family, or let children play outdoors with other kids in the village.
Everyone in the family can either indulge in their spacious backyard or create new memories over meet-ups in one of the deluxe sports and leisure amenities. Residents can take pride in the grand clubhouse, which is a visual masterpiece and constructed with solar-powered areas, glass that reduces UV and infrared light, odorless paint, and engineered wood.
Also superior "nature-friendly" features in the neighborhood are the tree-lined roads with permeable road design that allows rainwater to drain naturally. Fully underground utilities also reduce transmission loss and eliminate unsightly lines crisscrossing streets.
This green-inspired master plan is perfect for residents looking for a home away from the limited space of megacities, especially amid these unprecedented times.
Additionally, residents can easily avail of everyday necessities and other conveniences because of Trava's strategic location inside the master-planned township.
They can safely shop at Greenfield City's Paseo Outlets, Arcadia, and Laguna Central. For those with business in Metro Manila or Calabarzon, the township is easily accessible via Sta. Rosa Interchange and Eton-Greenfield Exit, and soon via the Cavite-Laguna Expressway.
The exciting addition of Trava in the 400-hectare Greenfield City underpins GDC's commitment to building future-forward developments according to the highest standards, using innovative and sustainable practices to create legacies for generation after generation of Filipino families.
GDC is maintaining its aggressive stance in continuously spurring the growth of Sta. Rosa, Laguna, and in being one of the country's leading developers at the forefront of green design.
Aside from Trava, a landmark midrise condominium community called Zadia is also rising in Greenfield City.
From its gateless homes and amenities to the community's overall planning and construction, Trava makes luxurious living more sustainable and green living more attainable for mindful homeowners.
For the pleasure of ownership, visit www.greenfieldtrava.com/.