While everyone races to cityhood, Tarlac, the melting pot of Central Luzon, is setting a new and timely standard in creating modern local communities — one patterned after the classic poblacion while beaming with new-world amenities.
These past months served as a reflective pause in our lives, a time to ponder on this fast-paced life and what it has brought us — to look back to a past that is gradually being erased without us noticing, and to look forward with optimism to a post-pandemic future.
When was the last time you visited your hometown's plaza? What was your fond memory of the century-old town parish with a school beside it, across the open quadrangle and the now-defunct municipio? Surrounded by heritage buildings and old houses from the bygone era, this little downtown comes with a giant Narra or Acacia tree that lights up during Christmas season, fiestas and little gatherings.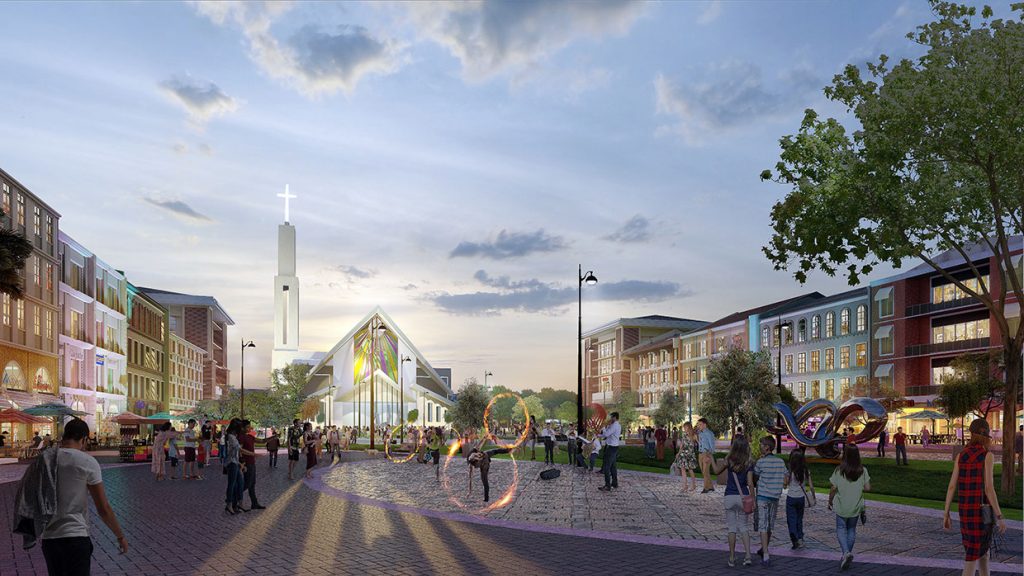 Luckily, many rural towns still retain this rustic old-town charm. But while everyone races to cityhood, Tarlac, the melting pot of Central Luzon, is setting a new and timely standard in creating modern local communities — one patterned after the classic poblacion while beaming with new-world amenities.
After championing environmentally sustainable and investment-worthy estates such as Vermosa in Cavite, Nuvali in Laguna, Alviera in Pampanga, Altaraza in Bulacan, The Junction Place in Quezon City and Arca South in Taguig, among others, Ayala Land Inc. proudly presents 290-hectare Cresendo in Tarlac City.
At the heart of the development is Cresendo Downtown, a 47-hectare mixed-use area, which will drive entrepreneurship and boost commercial activities in the estate. Soon, the area will have a school, church, and a town plaza to serve as the community's congregation area.
Cresendo Downtown is now offering commercial lots for sale, with sizes ranging from 500 to 2,000 sqm. The bigger lot type has an average area of 1,980 sqm. The smaller ones are categorized as "shophouse lots" with sizes ranging from 512 to 678 sqm. Entrepreneurs looking at setting up their businesses in the area should consider these worthwhile investments.
Like the old plazas with few vehicles and where people leisurely walk after the church Mass, Cresendo Downtown promotes pedestrian-friendly streets surrounded by low-rise, mixed-use buildings, modern yet familiar architectural theme, green streetscapes, and walkable, human-scale pedestrian streets.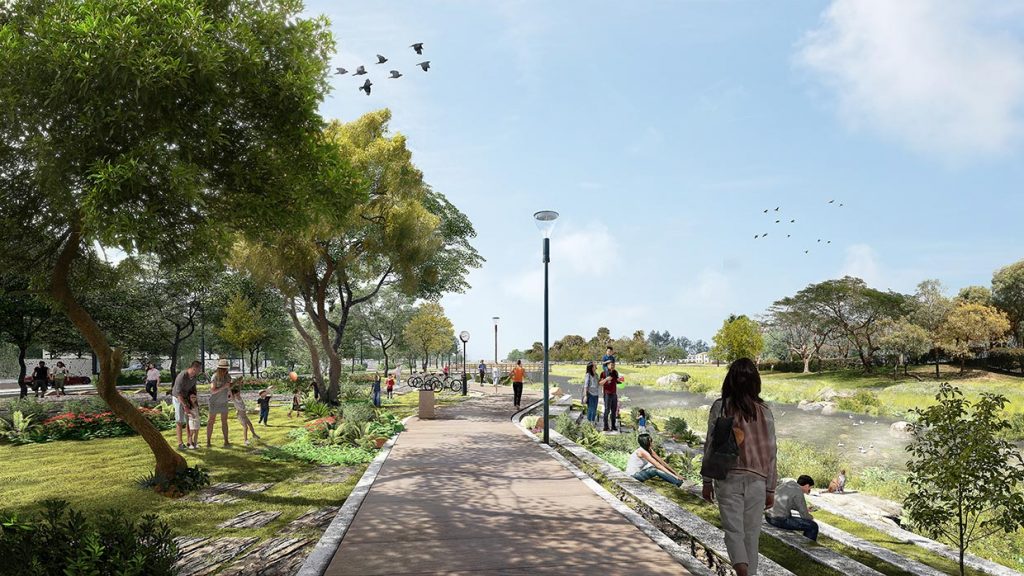 It's exciting to think of what commercial establishments will rise in the area. The commercial lots can be used as offices, training facilities, boutique hotels, colleges or higher education institutions, hospitals and clinics, and recreational space. Meanwhile, shophouse lots have options for residential or apartment dwellings in the upper levels.
One and a half kilometers from the Downtown is the seven-hectare River Terraces, which will function as a green open space. The two areas will be connected by a greenway, featuring dedicated bike and pedestrian lanes.
Don Bosco Tarlac, the school that will rise at Cresendo Downtown, will soon offer programs for senior high school, to be followed by its Technical-Vocational Education and Training Center. The school's technical-vocational education programs and training center will equip graduates with technical proficiency and skill sets that will complement the talent requirements of businesses within and around the estate.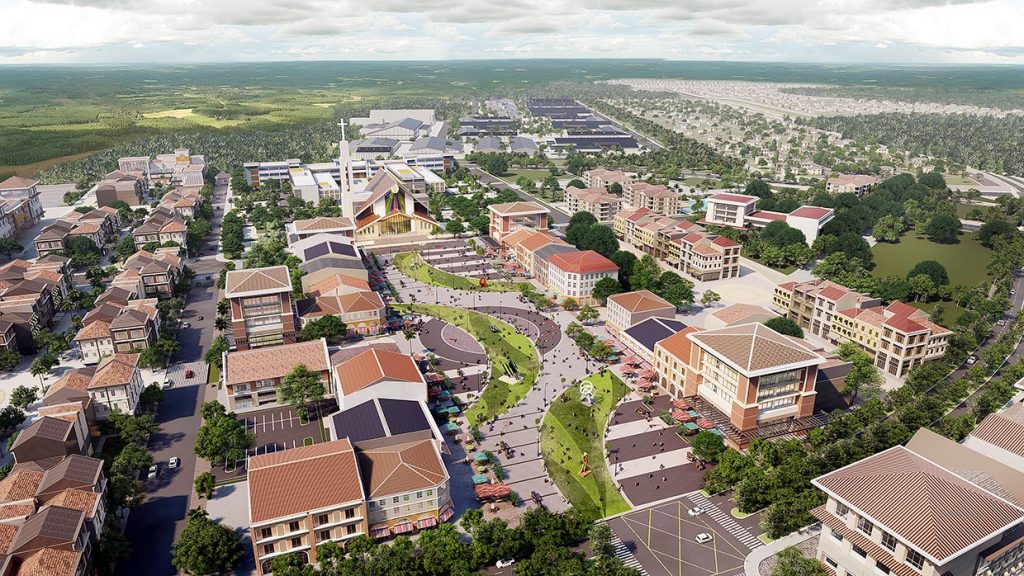 To complement the commercial district, a 32-hectare Cresendo Industrial Park (CIP) will generate approximately 2,000 jobs once fully developed.
The industrial lots are open to non-polluting and non-hazardous light to medium locators, such as those in manufacturing, warehousing, standard factory buildings, logistics and distribution centers to cater the northern and central Luzon markets. Lot sizes range from 1,754 sqm to 2,906 sqm.
"We see the potential of Cresendo as a modern local community where people can live, work and realize their entrepreneurial dreams. We believe it is time to create a new commercial hub here, especially with the advantages offered by the existing and planned government infrastructure projects in the area, as well as the young, growing population and thriving enterprises of Tarlac," said Cresendo estate development head John Estacio.
The estate fronts the Luisita Access Road, which connects to MacArthur Highway and SCTEX, the Clark International Airport and Subic Freeport. Ayala Land envisions Cresendo to be a new city center and destination in the province.
Cresendo's bright population demographics and prime and strategic location make it a sweet spot for regional investment players from Northern and Central Luzon.
According to Ayala Land, "Nuvali had its value appreciated by 300 percent after 10 years, while Alviera showed 53-percent growth after only three years." Cresendo, with its thriving characteristics, is expected to follow this trend. As such, it is offering flexible and generous payment terms that will generate higher returns, especially when the economy bounces back to recovery.
Ayala Land's emerging estates
Cresendo is one of the 29 estates of Ayala Land and its first mixed-use development in Tarlac.
Born out of careful and meticulous master-planning, each Ayala Land estate offers a balanced mix of residential, commercial, lifestyle components, and green open spaces to help communities and businesses grow. For entrepreneurs, business owners, and real estate investors, commercial lots are also offered in locations such as Vermosa in Cavite, Nuvali in Laguna, Arca South in Taguig, Altaraza in Bulacan and Alviera in Pampanga.
Vermosa, the 725-hectare mixed-use estate in Cavite, aims to promote an active lifestyle. Its locators can expect to benefit from the young and active population from surrounding Cavite towns and nearby Alabang. Once completed, it can cater to about 500,000 workers in its commercial, industrial, and IT zones.
Nuvali is the 2,290-hectare eco-city development spanning the cities of Sta. Rosa, Cabuyao and Calamba in Laguna. It houses several business process outsourcing firms and continues to offer commercial lots for PEZA and non-PEZA locators. Its Lakeside Evozone, a 65-hectare commercial district, is home to huge BPO offices in Laguna.
Arca South is a budding Ayala Land estate, a 74-hectare development near Makati and Bonifacio Global City. Investors can take advantage of its accessibility to several upcoming government infrastructure projects, such as the South East Metro Manila Expressway, Taguig Integrated Terminal Exchange, and the Mega Manila Subway.
Altaraza in Bulacan hosts residential communities Avida Settings and Amaia Steps, the 105-bed QualiMed Hospital, STI Academic Center — all fully operational — and, soon, Waltermart Mall. It opens up boundless opportunities for progress in the fast-rising city of San Jose Del Monte, especially with the anticipated completion of MRT-7 and the planned Bulacan Airport.
Alviera is a 1,800-hectare estate in Pampanga in partnership with Leonio Land. It's located just 20 minutes from the Clark International Airport, 45 minutes from the Subic Freeport and 1.5 hours from Manila. Among its key features is the East Commercial Center, where lot owners can utilize their property for commercial, institutional, multi-family residential, or accommodation uses.
To learn more about commercial investment opportunities, visit www.ayalalandestate.com