House hunters are changing their preferences. Some of those previously contented with living in condominiums are considering house-and-lots with pocket gardens and some outdoor space to move about.
At the same time, those in horizontal developments, especially those living alone, are also considering moving to condominiums for a more secured place.
Preferences are indeed changing as a result of the COVID-19 pandemic. On one hand, those in condominiums now want more open air and wide open spaces while those in house and lots also want to have a second home such as a condo unit for quarantine or, investment or halfway house.
In Lamudi's The Outlook Roundtable Series titled On the Horizon: Real Estate Leaders on Market Recovery, property players said many of the homebuyers are now prioritizing convenience, technology, and health safety when they lease or purchase a place.
House hunters who are still at a loss on which type of residential development to choose need not look too far.
One developer, Villar-owned Vista Land & Lifescapes Inc. has more choices than perhaps any other developer can offer these days — both on the horizontal front and on the condominium segment.
On the horizontal market, developments are not only high quality but all meticulously designed, empowering Filipinos by helping them realize that owning a beautiful home is within reach.
This is consistent with the vision of the country's brown taipan, Manuel Villar Jr. who himself once dreamt of getting out of poverty and having his own home and who succeeded in making such dreams come true.
CAMELLA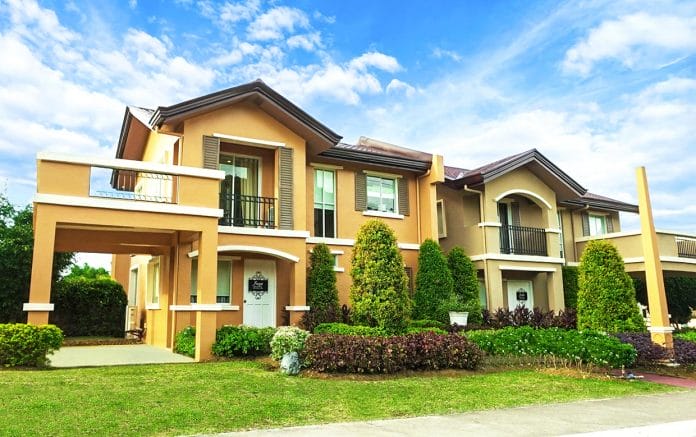 The iconic Camella brand continues to be the ordinary Filipino's chance of owning a home.
Camella is the subsidiary catering to the affordable and mid-market segment of Vista Land.
It has built high-quality homes within world-class settings and exquisitely themed townships across the country.
LESSANDRA
Catering to a broad market segment, Lessandra brings in quality real estate developments that are anchored on five pillars: easy-to-own, Maaliwalas Community, accessible location, affordable and guaranteed safe.
Lessandra is one of the best investments you can avail for yourself and for your family while living inside a Maaliwalas Community — open spaces, lots of trees, birds chirping, and a serene vibe.
Each homeowner can enjoy a fun-filled lifestyle in a wide and spacious community with Lessandra — a clubhouse, basketball court, swimming pool and playground.
Strategically located in progressive areas, all Lessandra communities are in close proximity to business, commercial hubs, schools, hospitals, churches, transportation hubs, and road networks.
The accessibility of Lessandra communities allows residents to live to the fullest – close to the metro and to the people they value – while living in a healthy environment.
It also has various flexible payment schemes, such as bank financing and in-house financing options.
On top of the convenience and accessibility, Lessandra guarantees safety and security, offering 24/7 high fence protections, CCTV cameras, and round-the-clock in-house security posts and roving patrols.
LUMINA
Vista Land takes pride in its mass-marketed housing brand Lumina, which provides quality and beautiful homes at affordable prices.
It already has over 50 developments in key cities and municipalities across the country such as in Rizal, Bulacan, Pampanga, Bataan, Zambales, Tarlac, La Union, Pangasinan, Nueva Ecija, Cagayan, Isabela, Cavite, Batangas and Laguna.
There are also developments in Quezon, Camarines Norte, Albay, Sorsogon, Iloilo, Capiz, Cebu, Negros Occidental, Agusan del Norte, Bukidnon, Zamboanga del Sur, Misamis Occidental, Davao del Norte, Davao del Sur, and South Cotabato.
Choices are single-storey house models and two-storey models: Aimee has a floor area of 22 sqm; Anna has a floor area of 24 sqm.while Angelique has a floor area of 35 sqm. Angeli & Armina have floor areas of 42 sqm. while Adriana has a floor area of 44 sqm while the Athena has a floor area of 53 sqm.
The homes are quaint and cozy and built with high-quality materials. All these for a cost of P500,000 to P1.7 million.
If qualified by Pag-IBIG standards as a"low-income earner," a buyer can pay for as little as P1,898 a month at three percent interest for a brand new home in a safe and secure Lumina community.
CROWN ASIA
Upper mid-market buyers can look at Vista Land's Crown Asia brand.
Houses are priced from P5 million to P12 million. Crown Asia offers quality residential communities that feature distinct architectural themes.
Upper mid-cost housing subdivisions have sizes that range anywhere from approximately five to 50 hectares and have been developed in phases typically comprising approximately 250 lots.
Lot sizes generally range from 110 square meters to 300 sqm.
A typical Crown Asia home has two floors with a total floor area of approximately 84 sqm to 242 sqm.
BRITTANY
Capping the roster of Vista Land horizontal developments is the premium high-end brand, Brittany.
Vista Land's Brittany brand provides developments in premium master-planned communities and leisure projects for the high-end market.
The houses are posh, luxurious and beautiful and the communities where these are built are sprawling and world-class.
Brittany's thorough and creative execution of its themed developments sets it apart from its competitors.
The size of the development alone is enough indication on the quality of the project — land area required for this style of development ranges in size from approximately 10 to 60 hectares and is typically developed in phases of five to ten hectare segments.
Lots are typically above P10 million each, with sizes averaging 240 square meters.
House and lots start at P12 million with a typical home in a high-end project having two or three floors and a floor area of between 200 and 625 square meters.
Two famed examples of Brittany's high-end residential projects are Portofino and Crosswinds.
Portofino was recognized as the Best Housing Development in Metro Manila by the Philippines Property Awards while Amore at Portofino received the same recognition in 2015.
Crosswinds likewise is the company's first leisure development project and is located in Barangay Iruhin Central, Tagaytay City.
Here, residents get to experience the mountain breeze in an elevated and Swiss-inspired posh development.
With an elevation of approximately 750 meters, Crosswinds offers a scenic view of the Provinces of Batangas and Laguna and is approximately an hour's drive away from Manila.
A HOUSE AND LOT FOR EVERY MARKET
Indeed, Vista Land offers a house and lot for every market. Whether it's a one storey, two-storey development; a house for the upper mid market, a mass-marketed housing unit, the property giant, has something to offer through its different brands.
And for every price point, customers are assured of quality homes within affordable, livable and breathable communities.
COMMUNICITY
Vista Land's master-planned townships are self-contained, offering everything from commercial centers, malls, restaurants, drugstores, and supermarkets; to educational establishments, office buildings and hotels.
There are churches and other centers for worship as well as hospitals — all meant to provide convenience to Filipinos.
Its success is reflected in the fact that there's a Vista Land in almost every city in the country — over 500,000 homes in 49 provinces and 147 cities and municipalities, making it the country's largest home builder with the widest geographic reach to date.
VISTA MALLS
The communities are also in close proximity to Vista Malls, which serve the needs of retail consumers through its malls and commercial strips all over the country.
Vista Malls have become popular, as evidenced by increase in rental revenue due to their value-for-money proposition, proximity to existing residential developments and diverse tenant mix.
Anchor tenants in these malls are the Villar-owned retail group All Value with its brands that are all becoming a household name among Filipinos — AllHome, All Day Supermarket and Coffee Project.
AllHome is the one-stop shop home building operator while All Day Supermarket is the fast growing supermarket chain.
The Coffee Project, a coffee shop company touted as the most Instagram-worthy coffee place with its walls adorned with plants, books, bicycles and other curio, serves good quality concoctions of espresso based drinks and mouth-watering food.
With this value proposition, Vista Land, indeed, gives buyers not just quality house and lots and condominiums but a lifestyle they can certainly enjoy and be proud of.
To learn more about Vista Land & Lifescapes Inc., visit www.vistaland.com.ph.