There are only a few months left before the end of the year, with no clear sign of the coronavirus disease 2019 (COVID-19) letting up any time soon. As people continue to live through the pandemic, they are also trying to find some semblance of peace in their homes while adjusting to the curve balls thrown at them by the disease.
Aside from being a place to eat and sleep, the home has become a one-stop-shop for many people: place of work, school for children, base for businesses, place for worship and peace. Having your own space that is safe and serene is important to combat the stress and uncertainties brought by the pandemic.
Here is how you can create your own place of sanctuary in your home:
Choose a dedicated space
This could be a separate or spare room in the house, a corner of your bedroom, your bathroom, a veranda, or the rooftop. Talk to your family about the importance of the space to you, as space for you to stay calm and focused.
Create a Zen zone by adding calming touches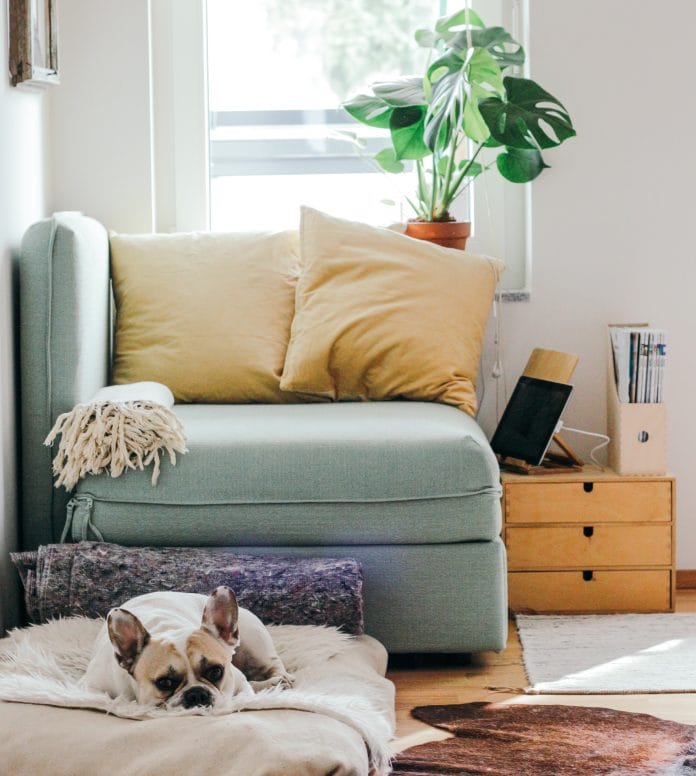 If the space you chose is a room or a corner of one, you can add the following items:
A comfortable furniture could be a chair or beanbag, and a side table;
A scented candle or a diffuser with your favorite aromatherapy oils;
A framed quote that either inspires or calms you;
A soft blanket or pillow for those times when you need a cuddle or something  to hug ;
Music player filled with your favorite songs, or try listening to jazz, classical, instrumentals and the like;
If the room you chose is your bathroom, make bath time a retreat and a luxurious experience. Add candles and a diffuser with scented oils to create a soothing space. If you have a bathtub, add bath bombs or your favorite soap for a more enjoyable soak.
Let the light in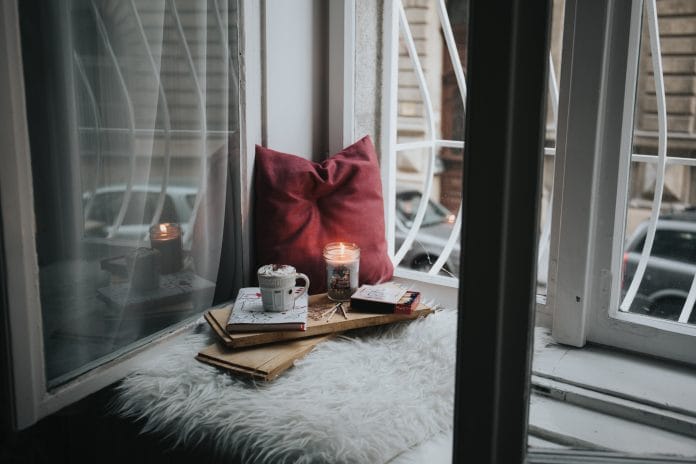 During the day, open the windows and draw the curtains to let the sunlight in. exposure to sunlight increases the brain's release of serotonin, a hormone that boosts mood and helps you feel calm and focused.
Add touches of greenery
No matter what space you've chosen, adding something from the outdoors can instantly lighten the mood of the space and make the occupant (i.e. you) calmer. There are a variety of plants or flowers that do well indoors, as well as outdoors. Read more about the kinds of plants you should get and its role in a home during a pandemic here.
Add personal touches
For many of us, the quarantine made us miss traveling so bring mementos from your favorite travel destination to your sanctuary space. It could be a photo or trinkets that make you think back and relive those fun memories. Another way to personalize the space is to add pops of your favorite colors. What colors make you happy or calm?
Yellow, as the color of the sun, can help banish raise energy levels;
Green is soothing and comforting because it is associated with nature and the outdoors. Any shade of green can give off a feeling of calm but lighter shades give a more relaxed atmosphere than brighter shades; 
Neutral earth tones such as gray and tan can be very calming and relaxing, provided you choose the right shades;
When it comes to white, stick to warm and creamy shades;
Blue is the top choice for many because it reminds us of clear skies and the beach or ocean, therefore it has a calming effect on the body. Choose shades such as sky or light blue, deep blue or teal;
Lilac, mauve and even soft pink shades can also be soothing 
Keep clutter in baskets and bins
In order to keep the space calming and soothing, keep it clean and organized. Always remember that clutter causes stress and in order to have that tranquil experience, keep your space clean and kept.
If it'll help you stay calm while giving you a sense of accomplishment, you can give time to declutter your home. Studies have shown that decluttering and practicing minimalism can help calm feelings of anxiety.
Once you have created your sanctuary space, allow yourself to spend time in it and bask in the peace it gives you and your home.