Since the lockdowns wrapped the Metro, many have been raving and wishing to live in Pasig. Everyone wishes to feel less anxious while living amid the pandemic, and when you have one of the brightest city chiefs who deliver, you feel safer and more hopeful.
For some Southerners like this writer, Pasig rings two things: Mayor Vico Sotto and Christmas.
Since the lockdowns wrapped the Metro, many have been raving and wishing to live in Pasig. Everyone wishes to feel less anxious while living amid the pandemic, and when you have one of the brightest city chiefs who deliver, you feel safer and more hopeful.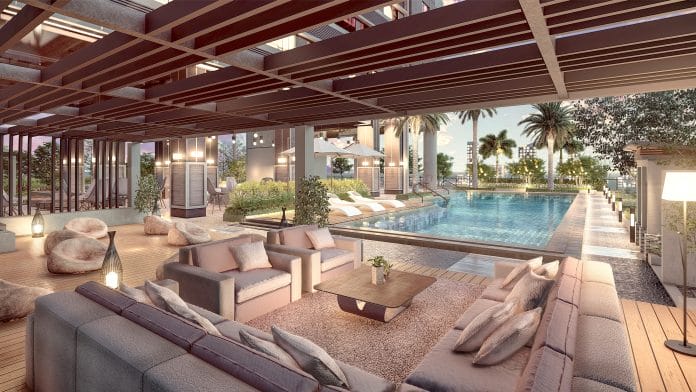 For one, it's the hope that Christmas this year could still be as bright and joyful as in the yesteryears, despite the new normal habits that will still be enforced. From the much-awaited bargains and Christmas melodies constantly playing at SM Megamall (it feels like it's in Pasig, right?) to the sweet candy chambers at Estancia Mall, the colorful Yuletide display of lights fronting Meralco building down to the ends of Ortigas Ave., ending with a musical light tunnel near C-5, who wouldn't feel the Christmas in this Eastern part of Metro Manila?
Bordered by Marikina and Quezon City on the North, Mandaluyong on the west, and Makati and Taguig on the south, Pasig has been a favorite location among big companies. Here, the headquarters of multinational companies are interspersed with IT and BPO giants.
Therefore, the area has become home to one of the most expensive residential districts, Valle Verde, where an average townhouse sells for more than P18 million and house & lot at P100 million. White Plains and Green Meadow similarly lie near the busy C-5, located on the city's east side.
C-5 is now the fastest-growing business corridor, lined up with townships, schools, giant supermarkets. To mobile people coming from the northern and southern tips of Metro Manila, this thoroughfare has been an alternative to the more traffic-laden Edsa.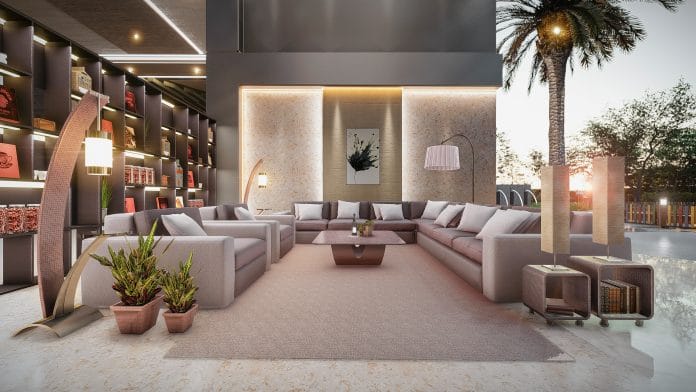 For young families, it's a good deal to be near the sought-after schools, such as St. Pedro Poveda College, Immaculate Conception Academy – Greenhills, La Salle Green Hills, University of Asia and the Pacific, Lourdes School of Mandaluyong, Xavier School and St. Paul College Pasig.
Also, close by are The Medical City and Cardinal Santos Medical Center for emergencies and medical needs.
Just like the new breed of highly mobile and city-loving individuals, SM Development Corp. is ambitious, driven and success-oriented in its outlook for SMDC Gem Residences, the property developer's newest offering in this side of Pasig.
A jewel carved out of the need for balance living, the single-tower, high-rise residential condominium project promises to put a premium on time spent with family, friends and personal pursuits.
All property developers give high regard to optimal transportation services around their locations, and SMDC is one to take advantage of the new infrastructure developments in Pasig.
SMDC Gem Residences is the only pre-selling condo development immediately located along C-5, a 32.5-km network of roads and bridges, which is sometimes as busy as EDSA on the west side. The strategic location (E. Rodriguez Ave. cor. J. Cruz St. in Brgy. Ugong) is less than a kilometer from the soon-to-rise Tiendesitas MRT 4 Station.
Planned to start constructions next year, MRT 4 will run from Manila up to Taytay in Rizal, traversing Ortigas Avenue, Ortigas Avenue Extension, and Taytay Diversion Road.
This makes SMDC Gem Residences more valuable to those with families in nearby parts of Rizal, enabling them a quick catch up during weekends and ease of transport when going back to the city come Monday.
A city home or a bright investment
The aim of a balanced and dynamic lifestyle is characterized by the modern contemporary design of the tower and its 41 levels – with fine-quality finishes, large open plans, and abundant natural light and ventilation.
The property features one-bedroom units — ranging from 24 sqm to 34.91 sqm — that promote smart and compact living resulting in a home that consumes less energy, requires less cleaning and upkeep, and is less expensive to maintain.
At the ground floor, commercial establishments are seamlessly integrated to offer more convenience to the homeowners.
SMDC Gem Residences shines out other competitors with another unique selling point, dubbed the Creators Park.
The park features well-thought-out amenities with more than 40 activity areas designed to support active professionals to build a lifestyle that integrates work and social life.
The Wellness Facilities include an outdoor gym, yoga deck, indoor gym, jogging path, and lap and kiddie pool.
There's also Productivity Facilities, with a co-working space breakout area for informal meetings and meditation area.
Lastly, there's Socialization Facilities, which includes a function room, game area with pool and table tennis, viewing deck, a pool deck and a children's playground.
SMDC Gem Residences also designed the units for a lock-and-go lifestyle. The 24-hour security and property management officers ensure that the home is safe and secure while residents go about on their usual day.
More than being home close to key destinations, with top-notch amenities for comfort and security, SMDC Gem Residences is also best for rental investment. An ADB study showed that from 1995 to 2005, the construction of MRT 3 increased the lot market value appreciation (within one kilometer from each station) by 220 percent for residential. A similar fortune can take place in areas surrounding MRT 4, which is pegged to open in 2025.
Meanwhile, SMDC Gem Residences' units are planned to be turned over in 2026. If we can be sure that Mayor Vico will still hold his office at the time, that's another selling point.
For now, what SMDC Gem Residences can commit is a merry, shiny new beginning for young, active urbanites and their loved ones.
* * *
For more information, visit http://www.smdcgemresidences.com.