When you look at aerial views of Metro Manila, you would notice that some areas are greener than others. Cities such as Makati and BGC are greener compared to neighboring cities. Green spaces are important for the well-being and public health of residents because it reduces stress and boosts mental and physical health.
Urban green spaces such as parks and gardens give people a space for physical activities such as running, for relaxation and as an escape from the city heat; this is because green spaces are associated with better air quality, reduced traffic noise, and cooler temperatures.
For many Metro Manila residents, living in the city has become a stressful environment, which is why they moved to the outskirts like in Cavite or Laguna in the South, and Pampanga in the North.
Founded on a proud heritage of innovative projects since 1961, Greenfield Development Corporation (GDC) remains one of the country's top real estate companies with an impressive portfolio that includes industrial, commercial, residential, recreational, and infrastructure developments.
Building future-proofed mixed-use communities has always been at the core of GDC's legacy, embracing the mantra "building for generations," as it establishes properties meant to stand the test of time.
In addition to creating spaces, the company has a positive regard of the environment it is surrounded by. It strategically selects prime real estate locations, taking care so as not to compromise nor impinge upon the land its properties will stand on.
As GDC continues to grow and build a lasting legacy, it stays true to its promise of creating vibrant, living communities for future generations, through adopting sustainable concepts and innovative building techniques, and being faithful to its commitment of developing future-ready and nature-centric homes.
Future-ready green communities
Greenfield City is a living testament to the company's vision of creating self-sustaining spaces. The 400-hectare enclave in Sta. Rosa, Laguna plays home to several community-centric lifestyle and office establishments well within reach of its residents.
Situated at the heart of Greenfield City is the five-building condominium Zadia, created with the spirit of fusing modern living with a nature-inspired or "greenspired" lifestyle, it has devoted 84 percent of its area to tree-lined roads, parks, playgrounds and green open spaces.
Another property that incorporates future-ready concepts is Trava, a 33-hectare premiere, tropical-themed residential development. Underground utilities, solar-powered green roofs, and use of sustainable building materials create the sustainable haven residents can enjoy for many generations.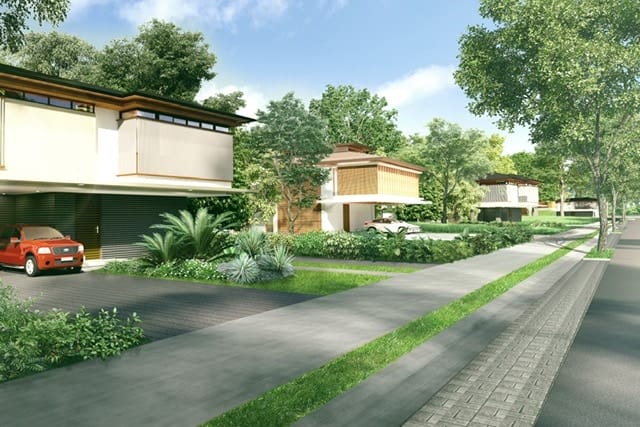 Zadia and Trava are just two of GDC's exciting developments. With its use of sustainable practices and adoption of eco-efficient designs, Greenfield is poised to transform more areas into bustling communities that will coexist with nature for future generations. For more information on their properties, visit www.greenfield.com.ph.