In a tropical country like ours, the long summer is the perfect time to go on a well-deserved vacation and take a respite from the increased temperature, high humidity and scorching sun. With soft, gentle rolling hills, lush greens and irresistible countryside charm, the highlands of Tagaytay are long considered the perfect destination for families and urbanites looking for a quick weekend getaway near the metro.
As a summer destination, the upland ridge has a temperate climate and natural wonder not far away from Metro Manila. Enjoy an unparalleled vantage point from which to view the majestic splendor of Taal lake and volcano. And with a cool breeze blowing all year round, the temperature in this upland countryside retreat is always kept constant. While traditionally known as a relaxing summer retreat, Tagaytay today is fast becoming a popular choice for retirees and for people on the lookout for a second home.
Vacation lifestyle at the South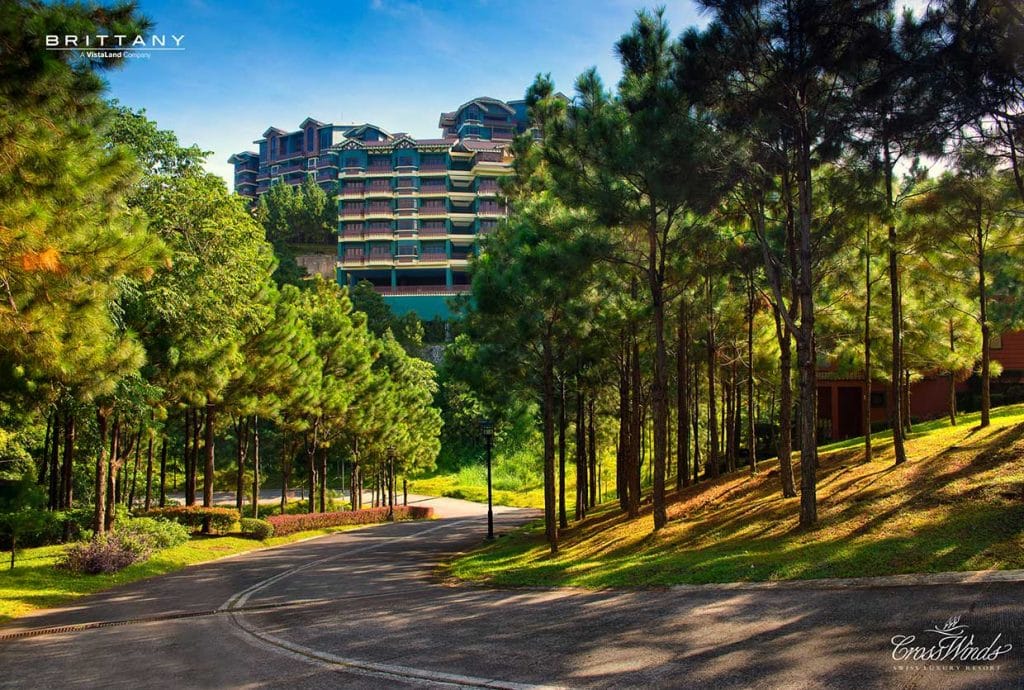 Located just 30 minutes from the south of Manila, Crosswinds is Vista Land's luxury development in Tagaytay. Inspired by distinct Swiss architecture, this haven relishes in the cold embrace of Tagaytay's signature cool climate. The panoramic view is further enhanced by the sweet scent of more than 30,000 pine trees enveloping Crosswind's 100-hectare expanse. From its backdrop of meandering foliage to the beautiful thematic homes, this luxury development is truly a sight to behold. It is the best example of the prime living experience, a coveted abode that is perfect for those who live well.
The gentle rolling hills and lush terrain serve as home to rows of picturesque chalets, all under the blue skies that evoke the laidback way of life in the Swiss Alps. If you want to get away from the hustle and bustle of the urban jungle, Vista Land's Crosswinds in Tagaytay embodies the vacation lifestyle in one of Luzon's favorite weekend retreat. A visual masterpiece, Crosswinds embodies living at its finest, in a close-knit community embraced by nature.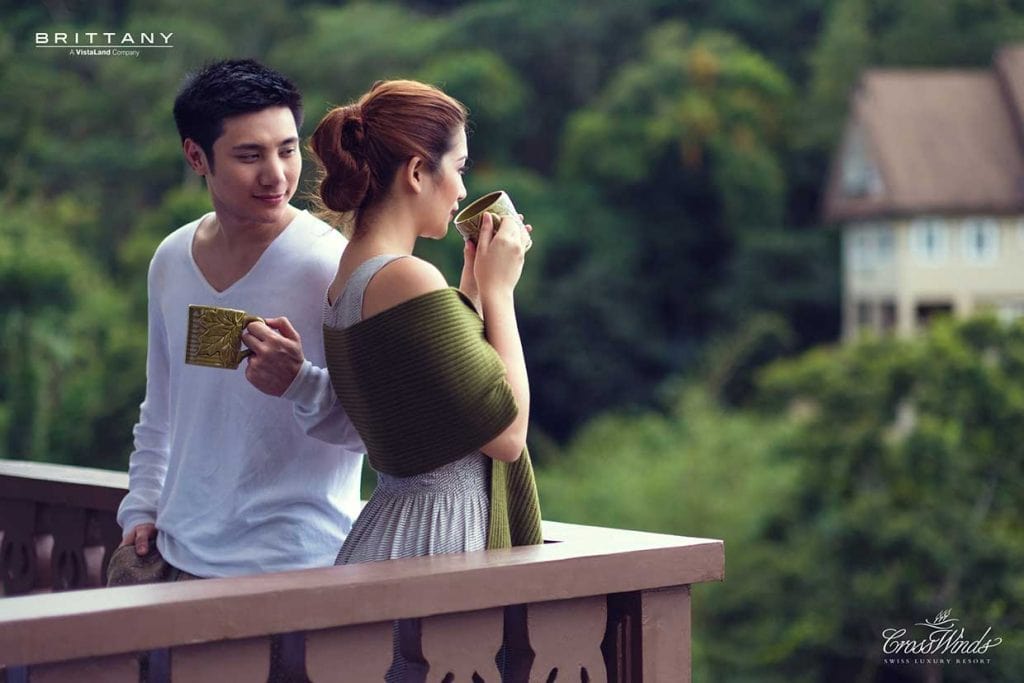 Charming, posh enclaves
Crosswinds offers both vertical and horizontal homes that speak of beauty and elegance in a Swiss-themed community delivered by Brittany, Vista Land's luxury residential brand. Within the 100-hectare enclave are posh developments that serve as an embodiment of Brittany's mantra to deliver beautiful homes blending seamlessly into the highland charms of Tagaytay.
Brittany's initial vertical offering, Grand Quartier, towers over the serene community that boasts of a viewing deck which has a 180-degree view of the master-planned community. Located along the slopes of Crosswinds, the Swiss Quadrilles is a series of awe-inspiring homes that feature Crosswinds' eminent thematic offerings. Properties like the townhouses of Deux Pointe and the cluster of homes lodged across the community serve as a testament to Brittany's expertise and prominence as developers of thematic living. The community leaves the door open for a chance at the luxury that it provides. Their latest offerings, Alpine Villas, offer pre-selling vertical homes with a stunning view of Tagaytay's greeneries. The opportunity for affluent living awaits at Crosswinds.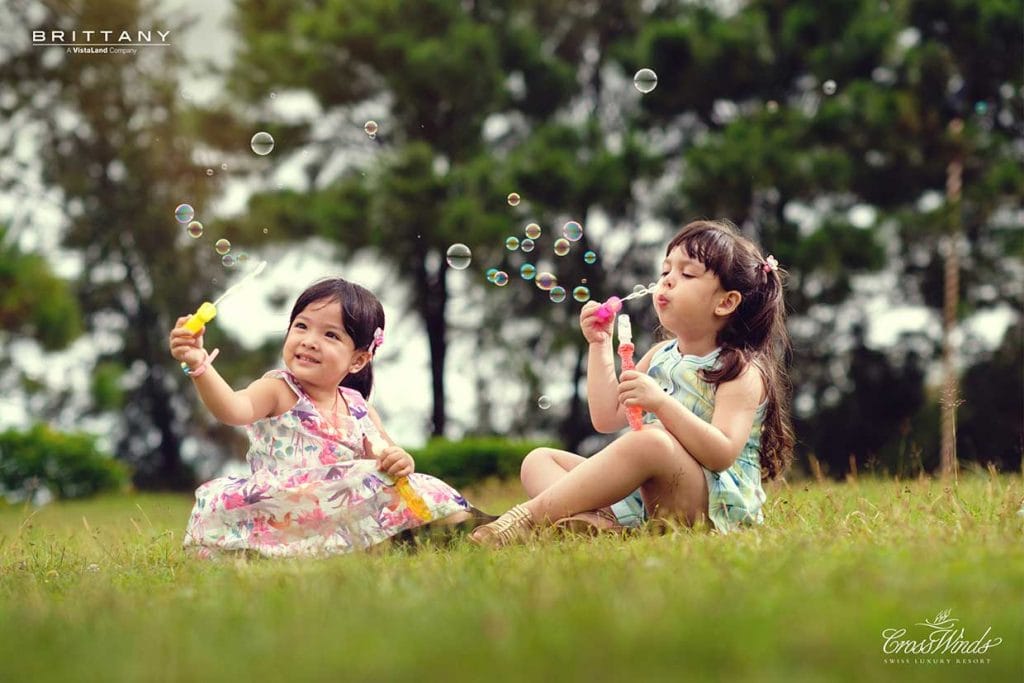 Ideal property investment
Real estate investments, like those at Crosswinds, are self-appreciating assets. Real estate properties purchased today will eventually increase in value and with rising property values, having a second home in highly sought after Tagaytay is an easy way of making a profit. Additionally, the stable rate of rental income coming from real estate promises to be a profitable investment option. Given the right approach, a potential investor can turn multiple units into a steady source of rental income.
Everybody deserves a happy place to come home to. It's time to own yours today at Vista Land's Crosswinds in Tagaytay. For more information, please e-mail [email protected] or visit the property website