Architect Jason Buensalido evaluates how the pandemic has made homeowners realize what's important in their lives and spaces.
During Property Report PH's second webinar, "How Will COVID-19 Change the Filipino Home?" in the Moving Forward series, Buensalido + Architects principal architect Jason Buensalido shared six points on how to address the changes in home design in the Philippines.
"The pandemic and the lockdown are definitely a wake-up call. Not only to us designers — interior designers, architects and planners — but also and more importantly to homeowners themselves," said Buensalido. "Quite a lot of our ideas that we've been trying to push over the years can actually be, in a way, the solution to adjust our homes post-pandemic."
The six points Buensalido shared were:
1. Basics and simplicity. In the three months of quarantine enacted by the government, the self-isolation gave homeowners time to clean their homes thoroughly and determine what is important to them.
"There's been a change in terms of our priorities, from excess to luxury and consumerism," started Buensalido. "Now the priorities are different. It's about safety, security, family, food — all essential things. As far as home design is concerned, it's also going to be about the basics like light, ventilation and simplicity: taking out the frills from our interiors and even the exterior of our homes, and just focusing on an enclosure that allows you humane spaces for you to really thrive."
2. The need for transitory spaces. Prior to the pronouncement of the general community quarantine (GCQ), activities were limited to shopping for only the essentials such as food and medicines. But even so, a trip to the supermarket became one of the biggest stressors for many people practicing social distancing. Some households opted to have goods delivered instead and this has required the need for transitory spaces.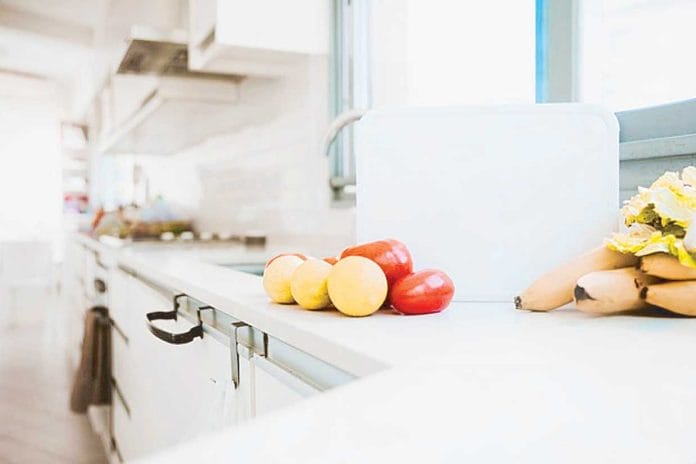 "These could come in, say, a foyer within the house, a porch — an extension of your house that could be your sanitation stations where you could leave your shoes or groceries to let them air out before you actually bring them inside," says Buensalido.
3. There has to be a constant connection to the outdoors. With people stuck inside their homes, the urge to go outside strengthened over time. COVID-19 forced people to reevaluate the value of natural outdoor settings. Experts say that staying active and connecting with nature on a regular basis is very important to one's health and well-being. "Balconies play a huge role in homes, whether you're in a condo or a single-detached dwelling. Roof decks are also making a comeback because these are temporary respites in a lockdown," shared Buensalido.
4. Focus on wellness, well-being and health. In connection with the need for outdoors is the focus on one's wellness, well-being and health. As mentioned, connection to the outdoors plays a positive role in maintaining one's mental health. One of the things people did to cope was by introducing plants into their homes. Another is by using antibacterial materials. Antibacterial fabrics can prevent the growth of bacteria, virus and fungi within its fibers. Materials such as bamboo viscose fabrics and wool are antibacterial in nature. Homeowners can also introduce antibacterial materials to the homes especially those that are high-touch surfaces such as doorknobs, kitchen counters, toilets, sinks and others. Materials such as engineered quartz, copper, antimicrobial ceramic and porcelain tiles are shown to be resistant to bacteria and other organisms.
5. Flexibility and adaptability of spaces to different uses. "This comes from the understanding or phenomenon that we are actually now able to live right within the confines of our home. When we say live, that means you're able to work, exercise, worship and even homeschool within a single space," explains Buensalido. "The space you live in needs to be adaptable and flexible to accommodate all — and sometimes conflicting — activities to occur simultaneously."
6. Self-sufficiency. Buensalido explains that self-sufficiency is also rooted in sustainability. The pandemic has forced people to consider living more self-sufficiently like taking up gardening and considering alternative practices. "I think there's going to be a (rise in the use of) alternative sources of energy; solar would come in and perhaps even (the) recycling of rainwater would also be considered in the production of your own food," he says.
* * *
Watch the webinar on Property Report PH's Facebook page.