Filipinos have continuously displayed ingenuity in finding solutions amid — and navigating through — crises of any kind. Natural calamities and economic struggles are no match for our people's resolve to find a silver lining in any situation. Thanks to the unshakable belief that diskarte (resourcefulness) will provide, many are able to generate new ways to earn, no matter how dire the circumstances.
When the government implemented the enhanced community quarantine (ECQ) to help curb the spread of the novel coronavirus last March 15, many sectors and their workforces were deprived of income. The lockdown in areas like Metro Manila limited travel, and health guidelines prohibited economically vital movement, gatherings, and business transactions.
The real estate industry took a heavy beating during the ECQ. It is also a niche where are able to find professionals who have bravely shifted careers, whether temporarily or not, to help them cope with the crisis.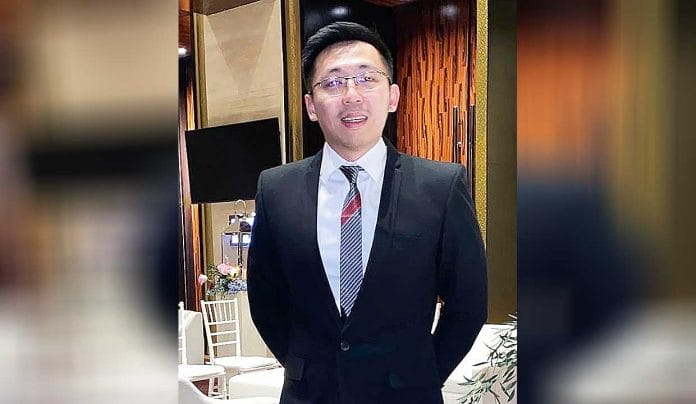 "We had nothing to do or transact as people were filled with worry about COVID-19," Kyle Ong, one of the partners of real estate firm HOMZ Triangle Landholdings Corp., tells Property Report PH. His wife was keeping him abreast of how the virus was affecting Wuhan, China since the start of the year. "It came to a point that I didn't want to hear anything about it anymore — not knowing that it would also affect our country and our business," he admits. Luckily, even after the first COVID-19 case in the Philippines was reported, their firm which specializes in handling properties of foreign investors was still able to operate online.
Virtual meetings with friends deepened the Ongs' perspective on the changes taking place due to the virus. "In our minds, one thing is for sure," the real estate professional of six years says. "Given the surging but still unstable economy of the Philippines, all businesses — even real estate — will be adversely affected because of this global pandemic." Thanks to his wife's foresight, Kyle says they were able to think "of a way to capitalize on the situation." After learning about a disinfectant product from a friend selling it during the pandemic, the couple finalized a business model to create their own brand of non-toxic and eco-friendly disinfectant.
They established VKO Green during the ECQ to respond to the demand from medical professionals and consumers for disinfectants that can help protect people from the coronavirus. The company offers a formula with an active ingredient called quaternary ammonium compound that is listed with the World Health Organization (WHO) and approved by the United States Center for Disease Control (CDC) and Environmental Protection Agency (EPA).
VKO Green is sold online, and Kyle says they are already receiving consignment offers to distribute their products — including portable and industrial options. From their real estate dealings, they have learned the value of product reliability, value for money, and trustworthiness — which they worked on when they started VKO Green. They didn't let their being real estate professionals become a hindrance for "doing what is necessary to regain stability," he says. "It will not be easy, you will need to adjust, remodel and evolve with the situation. Things will not go back to how they were before this global pandemic — not until there's a vaccine — so step up or stay down forever. Be motivated, and do it quick."
Kacey Lozada was into various fields before the coronavirus pandemic. She was the events and marketing manager of La Luz Beach Resort in Laiya, Batangas, and a professional makeup artist to celebrities and for weddings. "When the lockdown was announced, all my jobs went on total shutdown too," she recalls. "The resort suspended its operations, events were cancelled, and even cosmetic tattooing was also put on hold due to social distancing protocols."
A month into the lockdown, she decided to start a food business — actually a goal she always had but was too busy to see through. A photo of her chicken inasal posted on Facebook drew inquiries from friends and finalized her decision to open shop. "My initial plan was just to sell frozen food, until a friend asked me if I also sold ready-to-eat meals," she narrates. "I was surprised that a lot of people want to save themselves from the hassle of preparing food, especially those who are working from home."
Through the cleverly named "You Know the Grill," Kacey, her culinary student cousin, her brother experienced in the food and beverage sector, son, and parents offer a signature take on dishes like beef pares, herbed and baked chicken, Hainanese chicken, pork loin roast, grilled Spanish paella, and pasta varieties on Facebook.
Adapting to the new normal, the entrepreneur says, may include a career shift. "It's scary and, for some people, embarrassing." But Kacey drew on her marketing experience to promote her food products. "You could be one step away from success," she submits. "In most cases, new business owners have a lot to lose with little insight into their chances of success because of pride to sell their products online.
"If you have a business idea and you're ready, go for it! Where there's a clamor, there's money. Rather than starting your idea with what to sell, think about what it will solve. It's a lot easier to gain a solid customer base when your business is fixing a problem. In my case, I knew that people missed eating good food at restaurants during the lockdown. I came up with recipes that can't be easily copied at home and what we usually miss from the outside world. Don't overthink that everything has to be perfect as you start. Great ideas will come along the way," Kacey advises. You Know the Grill has received business expansion proposals and its founder is already planning on training people to operate it for when she is allowed to go back to her day job.
Singer and PolyEast Records artist Angela Torres was singing at weddings, parties, and corporate shows in different hotels and venues prior to the COVID-19 pandemic. Of course, the lockdown prevented her from performing. "We are highly affected now as our work requires us to face people," she says.
Before the ECQ, Angela and her mother were planning to start a small business. "As a single parent, I wanted to make sure that when I retire from singing, I would feel secure about my own and my daughter's future," the voice behind some commercial jingles enthuses. The ECQ challenged her to provide for her family. With this in mind, they opened Kusina ni Marciana.
"This is basically about my Lola Mansing's cooking," Angela, also a voice coach, remembers. "Every Sunday, when she was still alive, we would go to her house. All of my cousins would be there to have our lunch. My mom cooks very well because of my lola. And I also cook because I grew up seeing them cook together." Her mom and daughter run the kitchen daily with her.
Angela, whose songs can be streamed on Spotify, serves traditional Filipino food with a twist. "We have Filipino-style baked macaroni, my own coco flan (a different take on leche/crème caramel flan). We also added Vietnamese spring rolls. Our bestsellers include our Everlasting (meatloaf or embotido)-Marikina style and kare-kare (peanut oxtail stew)."
Weekly Kusina ni Marciana menus are posted on Facebook. The food is cooked in Angela's house and new offerings will be added as her kitchen remains open in the new normal. "I enjoy cooking so much and we are also getting some nice feedback," she shares excitedly. "I believe that once you open yourself to focusing on the good things like helping our economy, which I guess all of us are doing, we will become one nation that is focused on helping local businesses. By having that mentality, then we could have that hope on saving our economy."