While the country is still reeling from the effects of the enhanced community quarantine (ECQ) and the coronavirus disease 2019 (COVID-19), many are worried for the real estate market and economy. Property sector consultants and experts have assured Filipinos that the real estate industry is resilient and that investing in real estate while still in the middle of a crisis is the best time to do so.
Real estate properties are among the most popular investments among Filipinos, as these are subject for fast appreciation and can be a source of passive income. However, not everyone can afford to invest in it.
Earlier this year, Signet Properties launched Flint, the first tech-enabled real estate crowdfunding platform in the Philippines. Signet Properties is the latest real estate website that aims to improve the online property hunting and investing experience. Aside from making property hunting easier, it also provides insights that are valuable in homebuying decision.
In an exclusive interview with The Philippine STAR's Property Report PH, Signet Properties CEO Andre Mercado explained the mechanics of the website and how Filipinos can benefit from it.
Why crowdfunding?
Traditionally, if people want to invest in real estate, the buyer looks for a listed property which leads them to a broker or seller. They go back and forth on the price until a mutually agreeable amount is reached. They then undergo the process of fulfilling the property ownership requirements, contract signing, ownership turnover, and so forth. This process takes a long time before return of investments (ROI) can be seen.Crowdfunding is the practice of funding a project by raising small amounts of money from a number of people through an online platform. By crowdfunding, investors who wish to invest in Philippine real estate properties can do so using small amount of money.
 At Flint, all properties available for investment are pre-funded. By pre-funding the properties, the company secures higher interest rates and accelerate investment closing so users can earn their ROIs quicker compared to traditional property investments. This setup allows Flint to secure higher interest rates and accelerated investment closings, thus users can earn their ROIs at a quicker rate.
Investors can be Filipinos or foreigners, provided they submit the necessary requirements and are checked by Flint's Customer Support team. Mercado adds that since launching Flint, 20 – 30 percent of Flint's foreign investors are from Singapore, Dubai and South Korea.
The vetting process
Mercado also shared that condominiums are the most requested properties to crowdfund, followed by house and lots, and developments such as island resorts. "Because of the technology of Signet, we run-through data to identify all of the right properties that can be crowdfunded through Flint. These two products actually work hand-in-hand to provide a good vet on each property," said Mercado.
So how does the vetting process work?
Sellers can list their property to the website and click on the "Crowdfund my property" button. After clicking, put the details of the property along with photos and submit. Flint will then check the property for its location, engagement, interest and market value. The market value should be at least 20 percent below the selling price.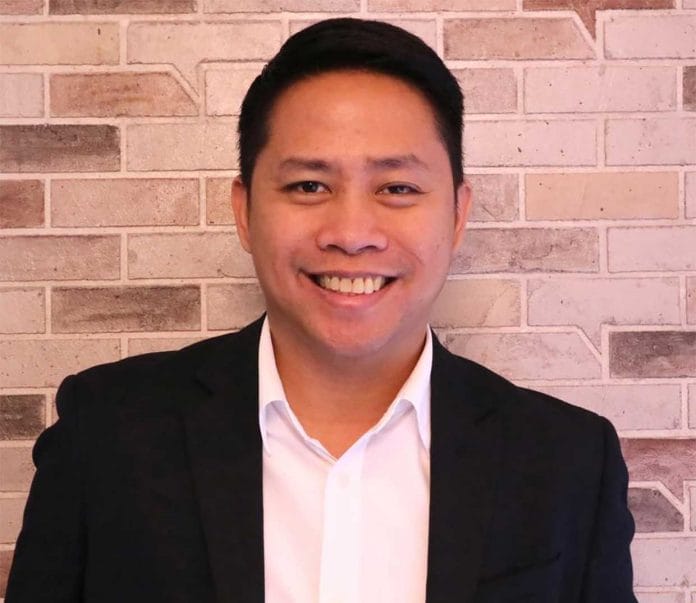 Once the property has been vetted, it is listed on the website. The Flint team will then look for a buyer. "So you're able to get a buyer at the end, committed to buy this property," says Mercado. "It is one of the security measures that we have for our investors…with Signet Properties website, we have access to thousands of buyers and property investors that are willing to buy the entire project."
How to crowdfund properties
Long-term investments can be risky in the long run, but with crowdfunding, the investment in these properties are short-term with low risks and low investment costs. "We have a subscription period for every listing that we have. We normally allot two-month subscription period, meaning you can invest on a property for two months until it is not yet fully-funded. But once it does get fully-funded, then it stops…but two months is actually long already. Sometimes a property can get fully-funded after a month," shared Mercado.
When a property is listed, investors can then invest or partake in the crowdfunding. For as low as P1,000, an investor can invest in or purchase a share in any of the properties listed in Flint's platform. "And there's no ceiling of how much you can fund or invest on the website." They are also guaranteed a 20-percent return on investment and 12 percent per annum.
Additionally, investors can fund for multiple properties. Take note, there is a subscription period for every listing that Flint has. Mercado shared that normally the subscription period lasts for two months or until the property has been fully funded.
To start the crowdfunding process, click on "Fund" on any project from the "Available Investments" page or on the Project Information page of the listed project. After agreeing to the necessary legal statements pertaining to the investment, the user will then be brought to a payment gateway. The gateway accepts almost all major online banking options, mobile wallets and offline remittance centers.
To file a claim for your investment, click on the "Withdraw" button in the Dashboard to withdraw credits. The claim amount will be processed via Flint's Seedin-powered payments gateway. Once the claim has been processed, an email be will be sent to notify and inform investor of the transfer to their respective bank.
Secured and safe investments
One of the concerns people have towards investing is the safety and security. Flint ensures that all information provided to the website is strictly private and confidential, in compliance with applicable data privacy laws and regulations.
In addition, Flint has contingency plans and legal mechanisms to ensure minimal impact from economic crises. For worst case scenarios such as the property buyer backing out, the company will list that property again and look for a new buyer. "That's why there's tenureship of six months, some are eight months to one year, depending on the property and how we vet it," said Mercado. "That's what the Signet Properties website is for. We have access to thousands of buyers and property investors that are willing to buy the entire property. Hindi mawawala ang investment mo, because we invested in real estate."
Post-lockdown real estate industry
With many companies and businesses struggling after the lifting of the ECQ, Mercado saw an increased interest in the property sector. "For Signet Properties alone, we saw an increase in traffic for the last 28 days. The property investor side is on the lookout, so they're actually taking advantage of this time. A lot of developers are giving out promos and easier payment terms, so the seeker and investor are looking out for this opportunity," shared Mercado.
He also shared that there is an 18 to 20 percent vacancy rate. "So there are a lot of inventories or supply to capture during this time. We expect prices to bounce back starting the second quarter of 2021, that's the forecast of property experts…So this is the perfect window for a property investor, or to be a real estate investor, kaya madaming investors that are coming in."
"(So) for everyone who wants to become an investor or a real estate market player, they can do so with Flint. It's user-friendly, fast, easy and convenient. And these properties are well vetted by real estate brokers and professionals," said Mercado.
"In every crisis, there is always an opportunity and this is a great opportunity to bounce back in 2020."
* * *
Signet Properties is a tech-first company delivering innovative real estate solutions such as 360-degree property aerial map, 3D model view, and a commute map integration with popular web and mobile service Sakay.ph. The company delivers an end-to-end solution catering to the needs of property sellers while also connecting them to property buyers and is one of the fastest growing lead generation providers in the industry.
To know more about Signet Properties, visit www.signetproperties.ph. To know more about Flint or to get started on investing and crowdfunding a property, visit www.flint.com.ph.