The coronavirus crisis is unprecedented — as was the response of the private sector. More than 27 business groups raised P1.5 billion to provide aid to 14.2 million individuals or 2.8 million families in and outside Metro Manila.
Unprecedented. This is truly the word to describe the coronavirus crisis that has affected everyone on the globe. The World Bank estimates that the COVID-19 crisis is pushing "40 to 60 million people into extreme poverty" or people living on less than $1.90 a day. That's P95 — less than the price of a single order of milk tea or coffee shake.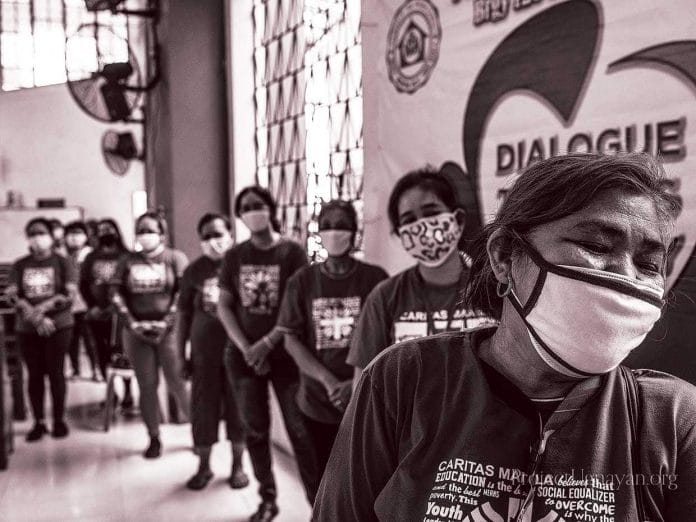 In the Philippines, where the government has no comprehensive system of unemployment benefits or healthcare, millions of daily wage earners, like jeepney drivers who had never begged before, suddenly found themselves without money, without work. Millions more who were already living below poverty line were confronted by an even bigger battle for daily survival.
The private sector was quick to step in, as it has every time a disaster hits the country. In one of the biggest projects undertaken by the private sector with the help of the church, 27 business groups from different sectors — banking, real estate, retail, food and insurance among others — moved swiftly to work with Caritas Manila and the Philippine Disaster Relief Foundation under "Project Ugnayan" to reach the most vulnerable of Filipinos in Metro Manila.
Project Ugnayan raised P1.5 billion to provide aid to 14.2 million individuals or 2.8 million families. The main business groups that donated to this effort are Aboitiz Group, ABS-CBN/Lopez Group, Alliance Global/Megaworld, AY Foundation/RCBC, Ayala Group/Zobel de Ayala Family, Bench/Suyen Corporation, Caritas Manila, Century Pacific, Concepcion Industrial Corporation, DMCI Group of Companies, Gokongwei Group of Companies/Robinsons Retail Holdings, ICTSI, Jollibee, Leonio Group, Mercury Drug, Metrobank/GT Capital, Nutri-Asia, Oishi/Liwayway Marketing Group, PDRF, Pilipinas Shell, PLDT/Metro Pacific Investments Corporation, Puregold, San Miguel Corporation, SM/BDO, Sunlife of Canada, and Unilab. By the time the project was rolling a total of 231 donors were involved.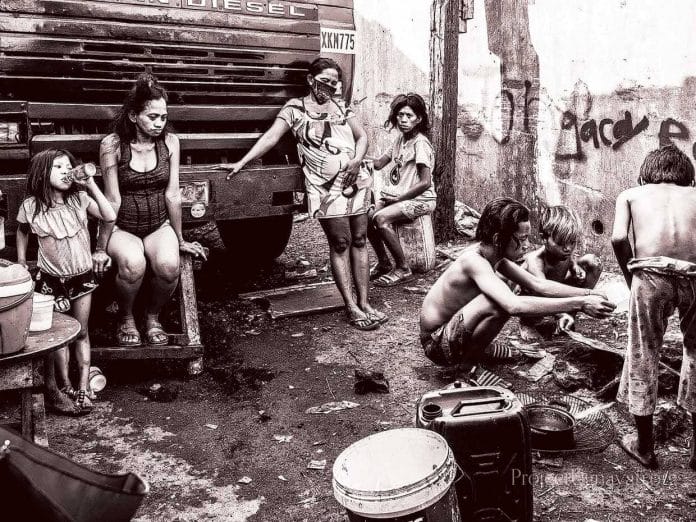 Project Ugnayan lead Fernando Zobel de Ayala, who is also the president and COO of Ayala Corporation, said, "This unprecedented assembly of so many of the country's corporations and business families coming to the assistance of the most vulnerable in our society illustrates and speaks of the heart and generosity of the business community. We are grateful for this opportunity to be part of this business community effort to help people in a time of crisis. This is a movement we should nurture as we prepare to let people return to work and to restart our economy in the post-quarantine period."
Caritas Manila, the lead social service and development ministry of the Catholic Church in the Philippines, knew where to find the forgotten, the most impoverished. Its priests from the various dioceses of Metro Manila, and Imus, Malolos and San Pablo are no stranger to working with the poorest of the poor. Caritas and its volunteers have always been in the forefront of giving aid as quickly as possible, skipping bureaucratic red tape and bickering politicians.
Fr. Anton C. Pascual, executive director of Caritas Manila, said, "My time with the poor gives sanity to my priesthood. It is with them that I feel the calling very strongly."
Fr. Melky Ulkat, who is originally from Indonesia and has been living in the Philippines for 10 years, said, "We can't just be praying all the time. We need to do something."
And so he did. He talked to the heads of the slums and helped distribute P1,000 gift checks to residents of Smokey Mountain. "When I first arrived in Smokey Mountain, I was shocked and sad about the level of poverty."
According to Project Ugnayan, they were able to "distribute P1,000 grocery vouchers to 1.372 million families or 6.9 million individuals in the most challenged communities of the Greater Manila Area as of April 20. These vouchers were distributed to barangays with nearby grocery stores so that the exchange could be easily facilitated."
Apart from the grocery gift certificates, various food relief was also distributed across Greater Metro Manila. According to Project Ugnayan, as of May 22, ABS-CBN's Pantawid ng Pag-Ibig has provided assistance to 17 Metro Manila local government units as well as the provinces of Bulacan, Cavite, Laguna, and Rizal for the benefit of more than 790,000 families or around 3,950,000 people.
As of May 15, Asian Development Bank and the government's Bayan, Bayanihan program delivered food packages to 160,000 families or 800,000 people through the Philippine Army and the Department of Social Welfare and Development.
Jollibee's FoodAID program delivered ready-to-cook chicken packs to low-income families from its commissary through a network composed of Don Bosco, Caritas Manila, and the Samahan ng Nagkakaisang Pamilya ng Pantawid. They had served 515,512 families or 2,577,560, as of May 10.
ABS-CBN Corporation president and CEO Carlo Katigbak said, "Project Uganayan was a way for large companies to come together and create a solution to the issue of hunger."
Fr. Anton C. Pascual added, "I know that the poor will always be the victims. In any disaster, whether it's manmade or natural, the poor are affected. That's why we know instinctively that we have to prepare Caritas Manila. The national health crisis that confronts us is instructive of the need to adopt a holistic approach that would involve every sector of society to mitigate the adverse effects of this health debacle. We believe that the current national emergency needs pro-active and harmonized intervention of all sectors of society. An inclusive approach that taps all available resources and talents."
* * *
For more information on Project Ugnayan, visit www.projectugnayan.org.
Visit the author's travel blog at www.findingmyway.net. Follow her on Twitter and Instagram @iamtanyalara.