Over the years, Katipunan has gradually blossomed into more than just a lair of the Philippines' most notable educational institutions. As anticipated, hubs and restaurants, such as Xocolat and Gino's Brick Oven Pizza, have sprouted along the thoroughfare to harmonize the dynamic student life, ultimately transforming how we envision Katipunan today. 
Esteemed universities, such as the University of the Philippines, Ateneo de Manila University and Miriam College, have become landmarks in the area and transformed this side of Quezon City into an even more competitive arena.
With this, there's no denying that the dynamic and thriving landscape of Katipunan has enticed families to have their own piece of haven here. Apart from lifestyle hubs, premier schools and exclusive, family-oriented neighborhoods, Katipunan is set to welcome its newest neighbor, The Arton by Rockwell. The latest forthcoming development in Quezon City is about to offer an abundance of greenery, lush open spaces, and an exciting array of new retail and restaurant selections.
New heights in Katipunan
Taking the vibe up a notch, Katipunan's upcoming neighborhood seamlessly fits in while reflecting what Rockwell is best known for: a discerning lifestyle within a secure, exclusive and convenient community.
Nestled along Aurora Boulevard and Katipunan Avenue, the 1.9-hectare The Arton dedicates 80-percent open spaces, exuding an ambient and serene atmosphere with verdant landscapes. Its budding three residential towers, aptly named West, North and East towers, will give a panoramic view of the picturesque Sierra Madre mountain range and the stunning Ortigas skyline. And of the three, the West Tower will be the first one to bring new heights in Katipunan.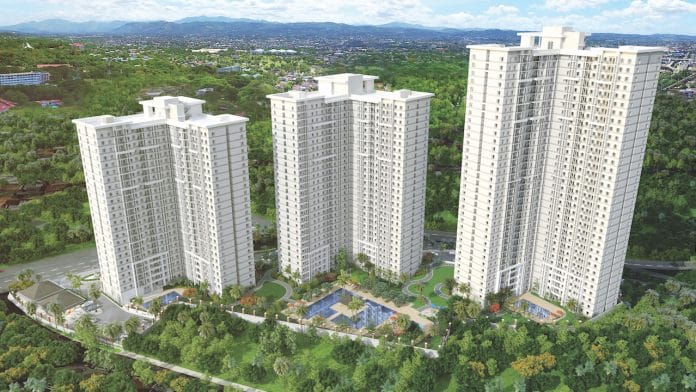 Known for its refreshing taste when it comes to design elements, each unit will provide well-designed and functional layouts, and will be meticulously furnished from ceiling down to the floor, and from the doorstep up to the balcony. The units feature wood baseboard painted walls, off-white laminated closet doors with white interiors, laminated wood flooring in the living and dining areas and bedrooms, homogenous tiles and a solid countertop surface in the kitchen.
Apart from the fresh community, Katipunan's newest neighbor — upcoming retail destination —  is  bringing something new to the table. The retail hub, which will be bringing in plenty of new restaurants and stores, is yet another exciting addition for it will let regulars in the area and would-be residents experience a touch of the Rockwell lifestyle.
In with the new neighborhood strip
As Katipunan's new face complements its well-cultivated sophistication, the old-time favorite destinations bloom simultaneously with the newcomers, giving the city dwellers the best of both worlds.
On one end of the thoroughfare, familiar shops watch most of the actions unfold while hustling students and professionals swarm them. Down the other end lies a more laid-back atmosphere arranged by The Arton Strip.
Set to rise along Katipunan Avenue corner Highland Drive and minutes away from The Arton, Rockwell's first lifestyle destination up north gives Quezon City a clear-cut vision of what the Rockwell lifestyle is. It will be the new ideal spot for those craving for solid hours of relaxation during breaks or waiting for the rush hour to wind down.
With its flourishing landscape, Katipunan is bound to define what city living is at its prime.
To learn more about your Rockwell home in Katipunan, visit www.theartonrockwell.com.