As the COVID-19 pandemic continues to put a strain on economies and on the business ecosystem, Ayala Land Inc. (ALI) has worked to assist vulnerable sectors of society through the company's Alagang AyalaLand program.
The program's main focus is to help social enterprises by giving them their own spaces in ALI developments nationwide wherein they can grow their businesses.
Through Alagang AyalaLand, ALI is allocating rent-free spaces in its malls and estates to jumpstart the growth of these small businesses, in turn fueling local consumption and helping accelerate the country's recovery.
"We hope to help the community by starting a sustainable program focused on livelihood creation. Through our developments, primarily our malls, we want to provide social enterprises with direct access to potential customers and inspire them to promote their unique, locally authentic products," said ALI vice president and head of Alagang AyalaLand Council Manny Blas.
MSMEs
Micro-to-medium enterprises have been greatly affected by the pandemic, with less than half of MSMEs fully operating based on Department of Trade and Industry (DTI) records as of June 2020. DTI records further showed that 46 percent are partially operating and 10 percent remain closed.
"Our various business units – from the estates, residential and commercial groups, will collectively support our goal of nurturing at least 300 social enterprises in our malls and properties by December of this year," added Blas.
There are now 289 social enterprises primarily set up in Ayala Malls nationwide.
Bukid ni bogs
One such social enterprise that has benefited from the program is Bukid ni Bogs, a Zamboanga-based organic farm and soap-making business that focuses on elevating the status of women farmers while teaching people about the importance of an organic way of life.
"With the help of Alagang AyalaLand, we'll be able to share our stories and advocacies to a wider audience. We owe all of this success to our loyal patrons who continue to fuel our passion of preserving our communities and the environment," said founder Bogs Castro.
Pure bites
Marianne Dagohoy's The Pure Bites enterprise, a provider of healthier food choices such as salad meals, nutrient-filled smoothies and tofu dishes, has also capitalized on Ayala Land's program to increase awareness about the importance of a balanced and healthy diet for Filipinos.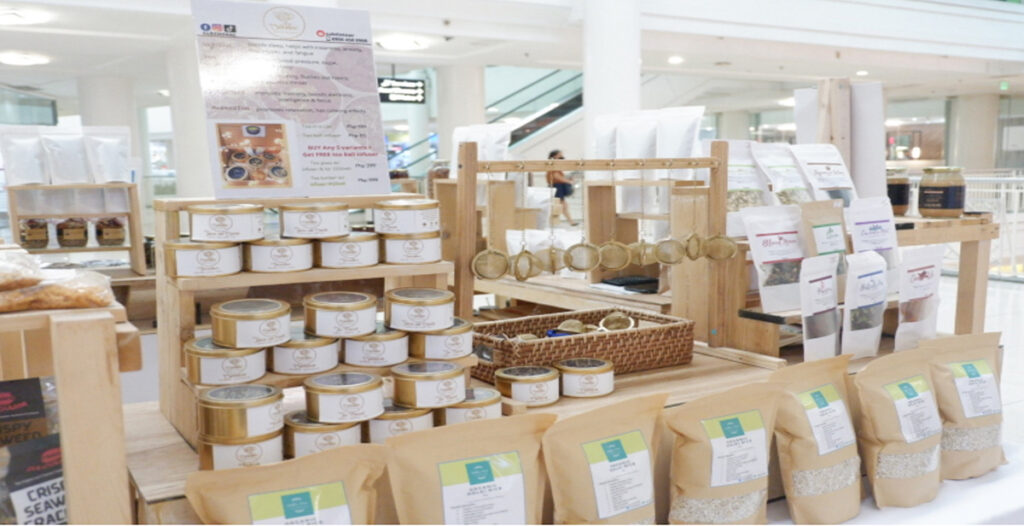 "The Alagang AyalaLand program has paved the way for my small business to prosper. This is our family's bread and butter. Our workers are able to have a job again after losing their jobs because of the pandemic. Our whole team is beyond thankful for this opportunity," said Dagohoy.
Alagang AyalaLand is the company's community engagement program which focuses on generating livelihood and jobs through social enterprises; providing disaster relief to its surrounding communities, and promoting a sustainable environment.