And other furniture picks for your home
Now that our homes double as schools, offices, restaurants, even gyms, making our living spaces as comfortable as possible has become top priority.
And having the right furniture pieces is key.
Heim offers a wide selection of products that lets you achieve that soothing and comforting vibe you've always wanted for your personal space.
Bedroom story
The bedroom as your personal space should provide comfort and relaxation for you. It is where you sleep and rest. And so it's essential that you always try a bed before buying it. First, pick a durable bed frame to elevate the level of comfort and help you achieve better sleep. Heim's Rozi wooden bed frame does exactly that.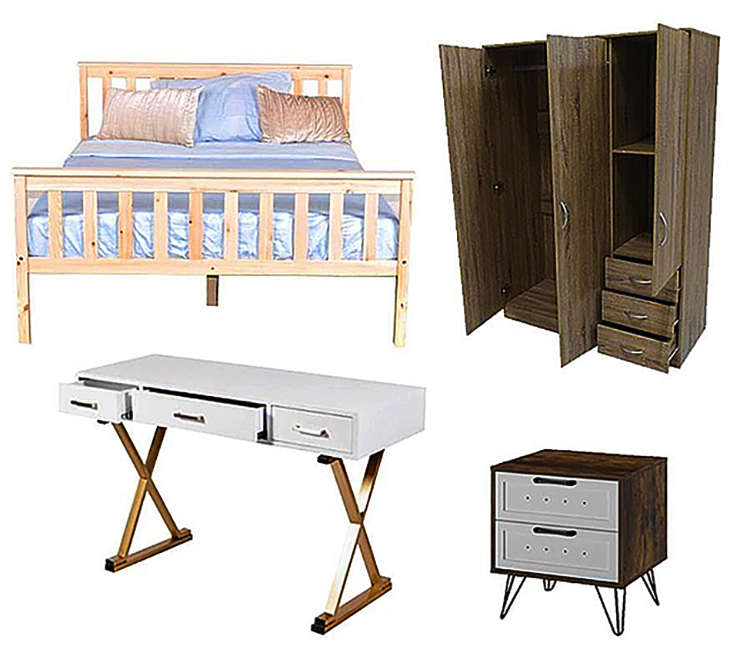 You can also maximize the floor space and store your things underneath the bed. Additionally, bedrooms are designed with a wardrobe, dresser, and night table. These attractive wooden furniture pieces are high-quality, inexpensive, and allow you to have a lot more floor space.
Kitchen is the heart of the home
To design a modern kitchen and dining room, it is desirable to choose the furniture that can be both visually attractive to upgrade the look and ambiance of your space and functional to serve as an excellent solution for your interiors. You can opt for the traditional mix and match dining pieces and find comfortable dining chairs with padded seats that suit an elegant dining table with a glass top and wooden legs.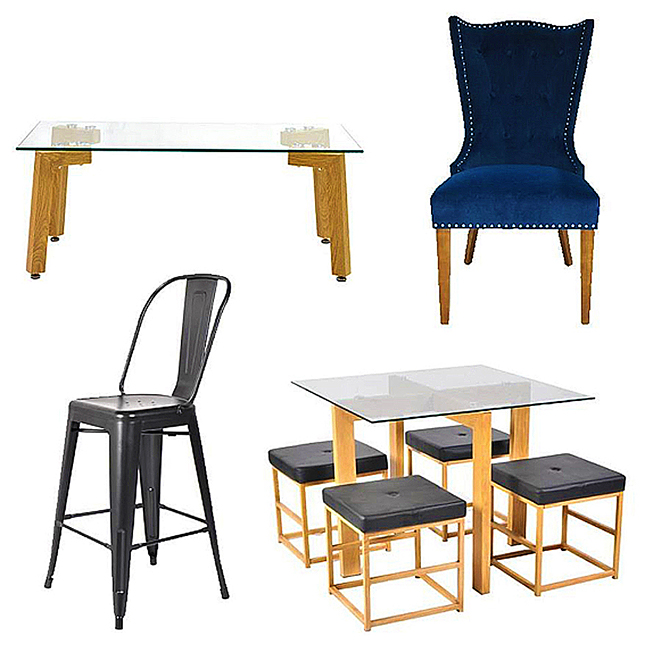 When you want to set up a small-scale modern kitchen, this 4-seater space saver dining set is the way to go. While adding stylish and ergonomic bar stools can quickly transform your kitchen island.
Inside the living room
Entertainment and family bonding happens in the living room so make it as cozy as possible. In choosing a sofa, consider the seating capacity. Choose an ergonomically designed sofa or a sofa bed that's stylish and relaxing. Throw in a center table and ottoman for good measure.
My home, my office
Home office essentials. Setting up your home office need not be a chore. At Heim, you can find a desk that suits your work style. Pair it with an ergonomic swivel chair with casters for exceptional comfort while working. To keep the workspace organized, these drawers and shelves can store all your office supplies.

Check out Heim Furniture at any Wilcon store nationwide. Or shop conveniently at Wilcon Online Store at shop.wilcon.com.ph.
For more product features, visit www.wilcon.com.ph, follow Wilcon on Facebook page and Instagram