How much time in a day do you spend rummaging around your house looking for items you need? Or maybe you have "pregnancy brain" or "mommy brain" and you have a lot of forgetful moments? When you've got other stuff on your plate, keeping track of items, especially small and highly important ones, will be the last thing on your mind. And you don't have to! You can let a Bluetooth tracker do the finding for you.
What are Bluetooth trackers and how do they work?
A Bluetooth tracker is a small gadget you can attach to those easy-to-lose objects so you can keep an eye on them. Also called finders and tags, this device uses Bluetooth Low Energy (BLE) technology to wirelessly connect to your smartphone and transmit data. Each tracker has a unique signature known only to the owner, which means you don't have to worry about other people getting hold of your tagged item's location.
A couple of popular Bluetooth trackers have been in the market for a while like Tile, but tech's biggest names, Apple and Samsung, have recently released their own iterations: the AirTags and Galaxy SmartTag Plus, respectively.
When you have a tracker attached to a misplaced item, you can simply open the dedicated app on your phone, and with a tap of a button, you can make the tracker play an alarm. As it's ringing, you can follow the sound to help you find the lost object.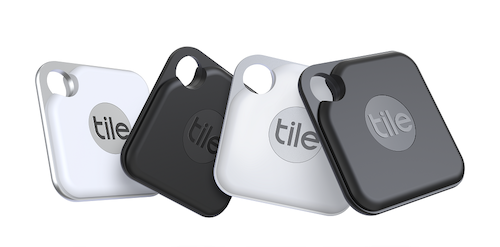 Using Bluetooth trackers at home
There are many use cases for these Bluetooth trackers in your daily life. For instance, you can put one in your car to make finding it in a parking area easier. These devices are also practical for use around the house so you don't have to spend time fumbling around for your essentials. Here are a few ways to use Bluetooth trackers at home:
House and car keys – add a tracker to your keychain so you won't have to waste time scrambling for your keys in the morning.
Wallet – most finders are slim so they'll conveniently slip into a wallet without adding bulk to it.
Remote controls – now you'll know whether your remote controls have been lost in the depths of your couch or if someone misplaced them somewhere else.
Umbrellas – spend less time getting ready when you're going out and just track
Pets – can't keep an eye on your pet when you're in a zoom meeting? Add a tag on their collar to make finding them easier.
Toolboxes and first-aid kits – break no sweat when you're in need of any of these essential items.
Important documents – access these necessary files in a snap by slipping in a tracker in your file cases and envelopes.
Family members with medical conditions – find them around the house more easily in case of emergencies.