The past few months has brought a disruption to businesses across the country and across the globe. It is a tough situation for all with work slowing down.
As a business primarily focused on digital printing, signage, and fabrication, this has pushed Brushstroke Creatives' R&D team to step up and rise to the challenge. They have developed some primary equipment needed by their partners in the medical sector. This includes face shields, intubation boxes, swab shields, and more.
With primary businesses resuming operations, they also had to address social distancing at banks, supermarkets, and step up hand hygiene practices. Brustroke Creatives developed floor sticker markers, hands-free hand sanitizer dispensers, and acrylic sneeze guards for counters.
While working from home has become the new norm for some, offices that are operating at lower capacity need to prevent the use of hands and lessen contact. A smaller acrylic counter shield for office tables and meeting rooms has also been designed.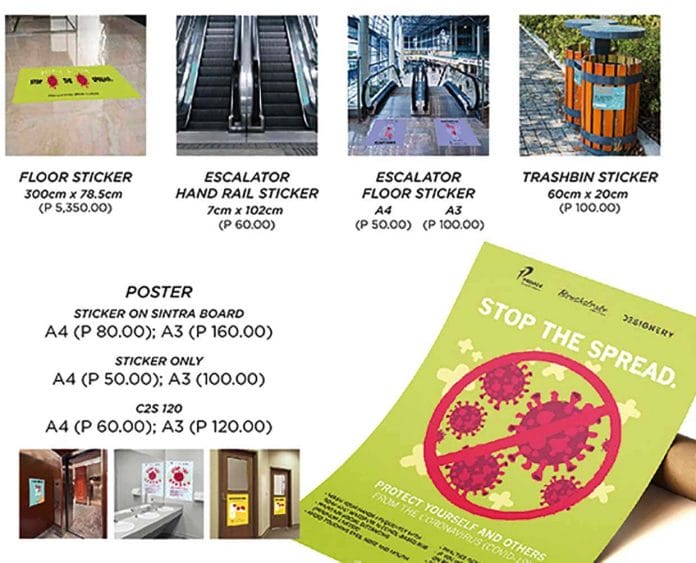 Its interior design team Designery has also created case study designs for different industries (restaurants, offices, and hospitals) to show different solutions for the new normal.
With the gradual easing of the quarantine protocols in the country, we still have to address the new safety protocols brought by the new normal to ensure everyone's safety.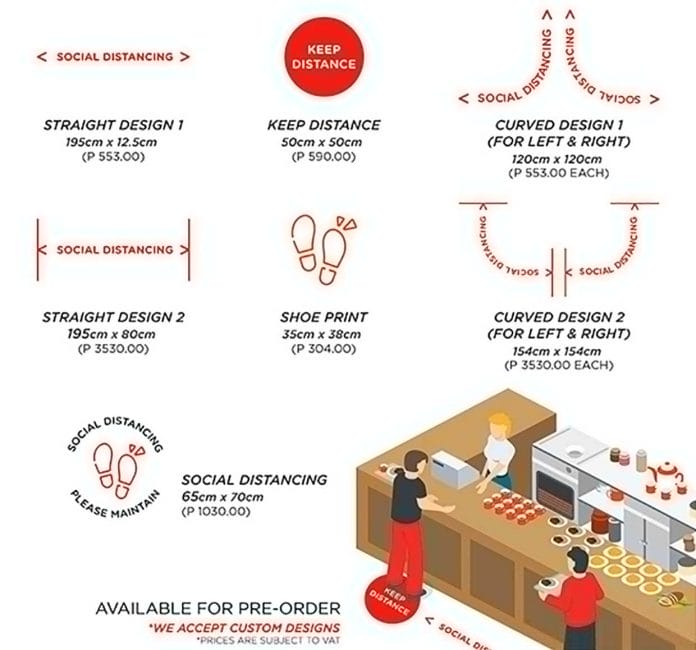 Log on to www.brushstrokecreatives.com. Follow Brushstroke Creatives on Facebook, Instagram, and Lazada for more updates.