Like many industries during these pandemic times, architecture has successfully transitioned itself from working face-to-face to working from home and conducting business virtually. With the management of teams, clients and responsibilities done differently, companies and businesses have employed proactive measures to ensure that their workforce can work from anywhere.
The United Architects of the Philippines (UAP), the premier organization of over 40, 000 Filipino architects from all over the world, sees the new normal as a way to create better design for all vertical structures — whichever specialization it may be.
Mixed-use developments, such as commercial and residential builds, have to strengthen and beef up what they offer for human space pre-pandemic to keep up with the changes.
For architect Abelardo Tolentino, Jr., president and CEO of Aidea, a global integrated design and technology firm specializing in mixed-use developments, architecture in the post-COVID world operates on two priority principles: health and safety, and business continuity.
The first thing that his team has done at the onset of the pandemic is to adapt. As what many other industries and companies have already done, the company has embraced the new norm of doing work.
"The well-being of our employees is of utmost importance," he says. "New rules and regulations affecting daily routines are disseminated to all employees via our various communications platforms. Masks, disinfectant gels and face shields are provided, medical consultations are done online, and we have also created new signage and other visual cues to help all personnel and guests to the office navigate these changes effectively and with ease."
Architecture's contribution
With COVID-19 heightening uncertainty over the economy and all industries, architecture still strives to build a better nation, such as addressing the inadequacies of low-income communities. Tolentino says that the inherent inability to quarantine in informal settlements speaks volumes about how much needs to be done in providing for every citizen the basic human need for decent shelter.
"We foresee a return to the 'local' in everything, from who designs and builds in a particular place to the materials and forms used," he says. "Culture and climate-specific design and know-how will have greater importance over the prestige of hiring foreign firms. New buildings ought to be far more successfully adapted to their environments, climate, available materials, culture and customs; and must place human health and well-being above economics."
Aside from obvious hygienic advantages in design features found in buildings that were designed before air conditioners, such as wide, single-loaded corridors, high ceilings, natural ventilation, and lighting, Tolentino also foresees greater interdisciplinary collaboration. With new expertise and views brought to the practice to address urgent global issues more efficiently, future collaborations will integrate notions of public and personal health, mobility and transportation, environmental psychology, biophilia, even agriculture, to name a few.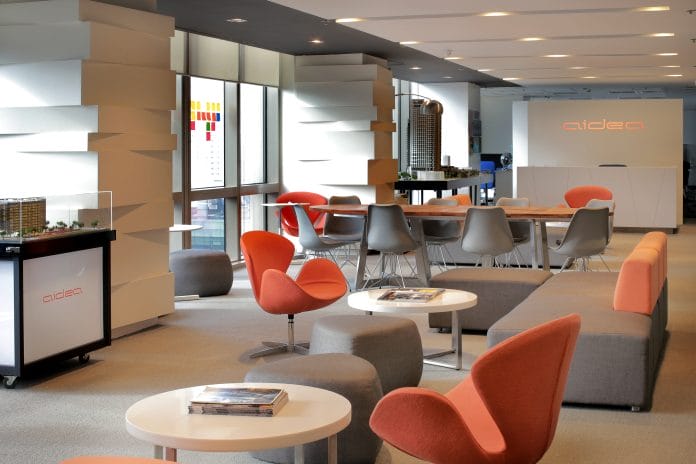 In terms of office structure, firms should look at how they are configured to take on work, from technology to management and recruiting. With advancements to BuildTech, 3D printing and fabrication, as well as generative design, firms should embrace new ways of working to create value. This can help protect profits and reduce risk, as well as identify actions that reduce vulnerability, minimize disruption, and potentially create new revenue.
Public space
Furthermore, this pandemic has brought to light the importance of outdoor public spaces, spacious sidewalks, provisions for bicycle lanes, etc. According to Tolentino, there will be an overall promotion of a more human scale throughout the design of cities, neighborhoods, streets and buildings, and less dependence on mechanical means of conveyance and transportation (elevators and enclosed vehicles) to make it easier to observe distancing. While emergency architecture starts taking center stage and themes focus on the mitigation of diseases and natural incidents, sustainability will further be consolidated as an integral part of every approach, and projects will become more self-sufficient.
"Adaptive reuse approaches are becoming vital in our emergency responses allowing for rapid action," he adds. "Considered the most effective form of sustainability, this field will improve furthermore, as the world economy is suffering."
Other changes in the post-pandemic world include the concept of the home and the office, a decrease in car dependency, flexible building designs, prominence of environmental graphic design, digital transformation, and an increase in modular construction.
"In all, we need to restore the concept of architecture as an adaptive organism that makes use of locally available natural resources to provide building users with light, air, comfortable indoor temperatures, and life-enhancing sensory experiences well suited to our setting," he says.—Excel Dyquiangco