The two real estate giants in the Philippines and Japan behind The Seasons Residences, the first Japanese-inspired residential development in the country, are expanding their footprint with new landmark projects in Cavite and Mandaluyong.
Federal Land NRE Global Inc. (FNG), a joint venture between Federal Land, Inc. and Nomura Real Estate Development Co., Ltd. is set to elevate the country's real estate landscape with residential projects in growth centers in and near the metro.
New properties include Yume, a residential community in the fastest-growing province adjacent to Metro Manila; and The Observatory, a game-changing mixed-use development project in the heart of three of the metro's key business districts.
A dream neighborhood awaits at Yume at Riverpark
Yume at Riverpark is an 18-hectare residential neighborhood located within the Riverpark Estate in Cavite, that blends Japanese design with Filipino sensibilities.
True to its name which means "dream or vision" in Japanese, Yume is a sprawling horizontal residential enclave nestled within the Riverpark North Community. The property will seamlessly integrate urban conveniences and suburban tranquility.
As FNG's inaugural project in the fast-growing province of Cavite, Yume aims to be a unique Japanese-inspired nurturing neighborhood that offers the perfect setting for families to nurture new beginnings.
Yume offers 296 lots with lot sizes ranging from 300 to 527 sqm and a launch price starting at P15.9 Million. The project's design is rooted in minimalist principles, with the use of clean lines, natural materials, and a neutral color palette.
Yume is situated within a vibrant 600-hectare township in General Trias City, Cavite, strategically designed to offer smart living and lifestyle-enhancing developments. The environment seamlessly blends a river and parkside experience for the well-being of residents.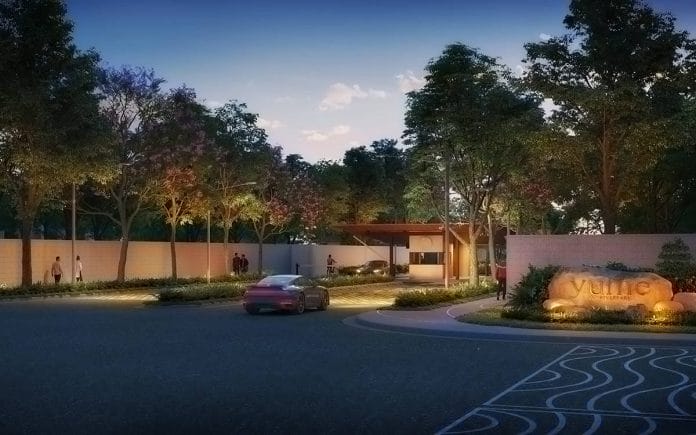 The property is just one hour away from major Metro Manila business districts via direct connections to Cavite-Laguna Expressway (CALAX), making it ideal for business and leisure.
Zen-inspired indoor amenities will include a clubhouse, lounge, function hall, multipurpose hall, and wellness spa (jacuzzi and sauna). Meanwhile, the outdoor convergence areas will feature a swimming pool, pocket parks, kids central, an outdoor fitness area, open lawns, and Japanese gardens reminiscent of those found in Osaka and Kyoto.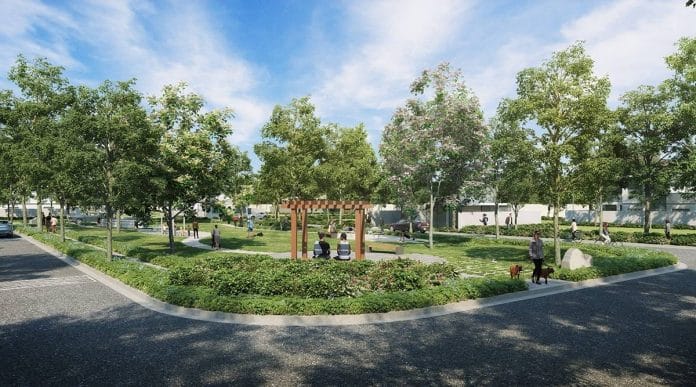 The surrounding Riverpark area itself is a visionary township development that will offer a diverse range of residential options, commercial enterprises, institutional facilities, as well as office hubs. Designed with nature in mind, the property will feature 70 hectares of parks and Greenways Central Park. It will also prioritize connectivity through a green highway that seamlessly connects all the districts with pedestrian walkways and a bike lane network.
Riverside retail areas will also showcase the natural landscapes that integrate both river and parkside experiences. Yume is expected to be ready for turnover in a little more than 2 years.
The Observatory: A lofty enclave in Mandaluyong
The Observatory is a strategically-located 4.5-hectare master-planned mixed-use development that brings new value to the existing urban landscape by featuring 40% open space, Japanese design ingenuity, and unobstructed views of the BGC skyline at the South.
Strategically located at the "true center" of Metro Manila, The Observatory project will rise within the Mandaluyong-Pioneer Central Business District Zone, in the middle of three major Central Business Districts, namely Makati, BGC, and Ortigas. The 4.5-hectare area site is located in the city of Mandaluyong along the Pasig River with panoramic views of the iconic BGC skyline.
The Observatory is just 10-minute drive away from Makati, a premier financial hub home to multinational companies and the country's biggest business, shipping malls, and upscale residential developments.
It's just 5-minute drive away from BGC, the second-largest financial district in Metro Manila, home to luxury hotels, residences, global retail brands, international schools, and world-class hospitals. The Observatory is also closely linked to Ortigas, a thriving community where residents have embraced a the fast-paced lifestyle around work, leisure, and learning.
The first residential development takes inspiration from the Philippine eagle. The building is designed to capture the breeze and provide residents with a superb vantage point from which they can enjoy the city skyline. The tower's distribution and design will offer expansive views while still ensuring privacy. Meanwhile, the elevated podium provides commanding views of the river and city.
The property will feature unit sizes ranging from compact studio units at approximately 28 to 33.5 sqm to 137-148 sqm three-bedroom units. At launch, unit prices will start at around P8Million, or are less than Php 300,000 per sqm. With its prime location, The Observatory will offer an ideal base that provides urban residents an elevated level of convenience and comfort.
The property will have 40% open space and 3 major shopping zones that take advantage of the open street, lush gardens, and riverside areas, and skyline views.
Japanese Living in Manila
With the strong track record behind the Filipino and Japanese real estate brands, FNG is set to launch their first two projects by November 19, 2023. Interested investors can set their eyes on the first phase of Yume and The Observatory which not only offers a secure and lucrative opportunity but also provides a gateway to unparalleled quality, sustainable growth, and enduring value in the ever-evolving real estate landscape.
To learn more about FNG and its projects, visit www.fng.ph or follow their social media at https://www.facebook.com/FederalLandNREGlobalPH.
#BrandedUp