With Pampanga as a fast growing preferred investment location outside of Metro Manila, there has been sustained demand for real estate companies to develop properties in the province.
As an emerging economic hub in Central Luzon, Pampanga has seen huge progress.
What Pampanga is famous for
Through the years, interest in Pampanga has been typically associated with its famed Kapampangan cuisine, being the birthplace of popular local dishes such as sisig, buro, and camaru. It was even featured in the popular show, No Reservations where the late Anthony Bourdain visited several local establishments like Arlyn's Carinderia in Angeles City, which specializes in goat dishes like its version of papaitan; Chef Claude Tayag's famous Bale Dutung to sample a traditional Kapampangan meal, and of course, the enduring Aling Lucing's Sisig, which he enjoyed.
Aside from food, San Fernando City in Pampanga is also widely recognized as the "Christmas Capital of the Philippines" for being the location of many local lantern makers, showcasing incredible craftsmanship known all over the world. Thus, it is also famous for staging the yearly Ligligan Parul (Giant Lantern Festival) every December. Make sure to come and visit this year as it'll be held on December 16 at 6:00pm in Robinsons Starmills Pampanga.
These along with popular tourist attractions like Nayong Pilipino (Clark), Betis Church (Guagua), Pamintuan Mansion (Angeles), Pradera Verde (Lubao), Mount Arayat (Arayat), Sky Ranch Pampanga (San Fernando), Mimosa Plus Golf Course (Clark), and more, keep people coming back – some even choosing to reside in Pampanga. The province definitely has something to offer for everyone, satisfying various interests.
Teeming with opportunities
This makes the province teeming with investment opportunities for big players. Megaworld, Ayala Land, Rockwell Land, Filinvest, Robinsons Land, SMDC, and Udenna Land all have projects in Pampanga.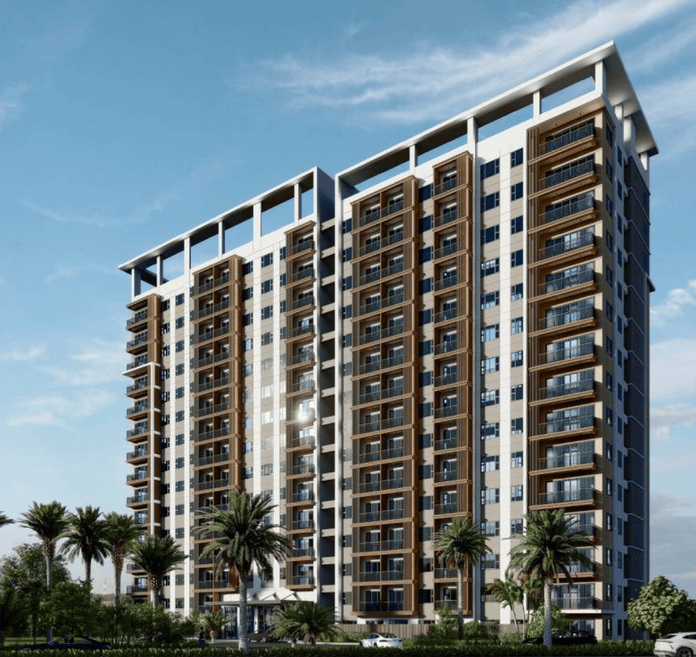 Not just limited to residential properties, there are increased efforts to develop integrated communities. Examples of these townships include Rockwell at Nepo Center, Montclair Destination Estate, Alviera, Capital Town, Clark Global City, and Mimosa Leisure Estate. Aside from offering vertical and horizontal residential spaces, these townships will also have office spaces, shopping and leisure establishments, as well as healthcare facilities.
Rockwell at Nepo Center is the first Rockwell property in Pampanga and will also be the location of Power Plant Mall Angeles, the first expansion of the popular retail establishment.
Meanwhile, Megaworld's Capital Town will rise in the former site of the Pampanga Sugar Development Company and is poised to be the latest Central Business District of the North.
For those who want to make the most of Pampanga's scenic location and lush landscapes, Ayala Land's joint venture with Leonio Land, Alviera is expected to be a "seamless collaboration of urban development and nature."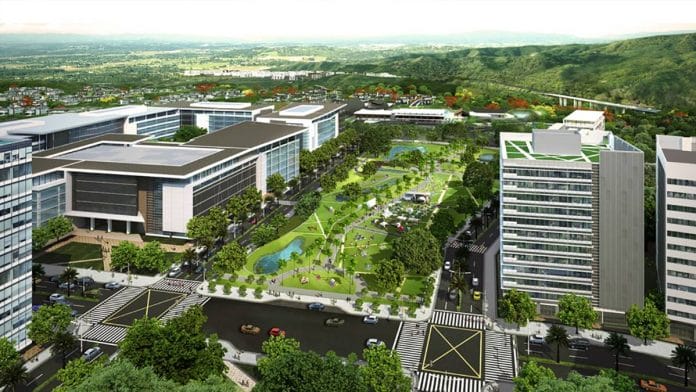 Located in Porac, Pampanga, Alviera will have a commercial district, business and industrial park, university zones (Holy Angel University, Pampanga's largest university and a satellite campus of Miriam College), retail centers, recreational areas, residential neighborhoods, and a country club. Robinsons Land's Montclair Destination Estate has a similar feel, advocating for environmental sustainability. Aside from being inspired by nature, Robinsons Land is also integrating green infrastructure to the development making it poised to be the green community in the area.
It is also worth noting that aside from the growing number of investments in Pampanga, six of its LGUs (Arayat, Candaba, Guagua, San Luis, Santa Rita, and Bacolor) were also recently honored with the Gawad Payapa Award by the Provincial Peace and Order Council (POC). This shows the LGUs' commitment to keeping their respective municipalities safe for both locals and visitors. Peace and order are crucial as Pampanga is seen as a prime location for investments, which in turn, will boost economic growth in the province.